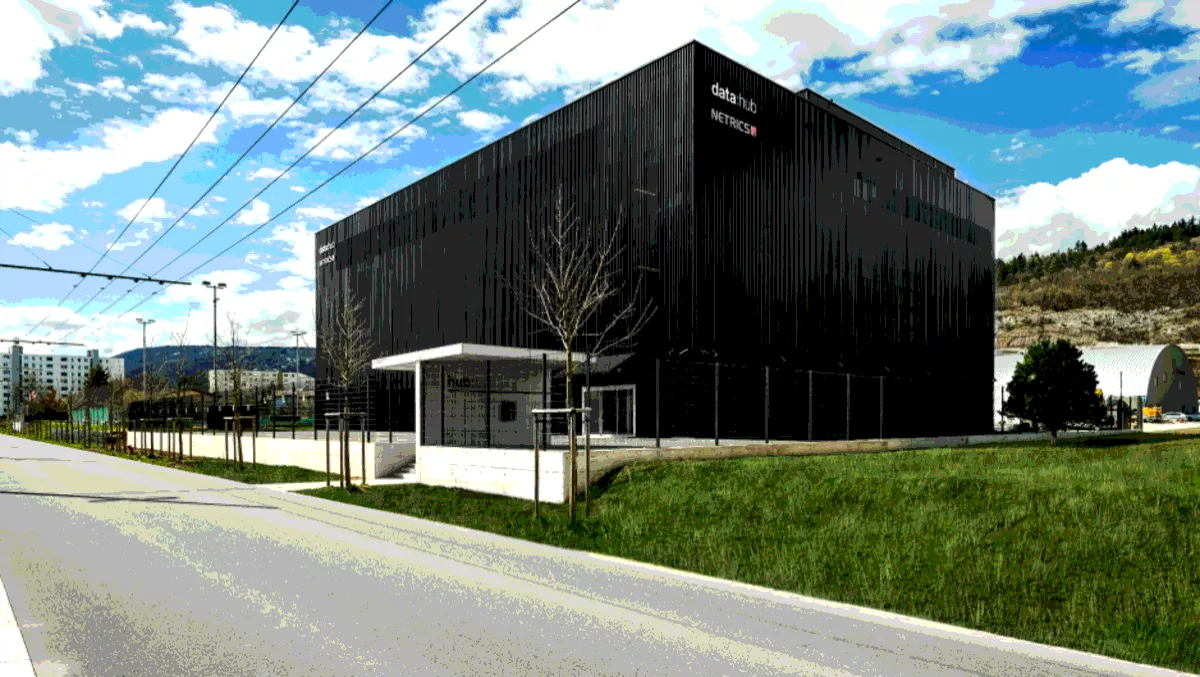 New Swiss data centre gets shortlisted for DCS awards
The shortlist for the New Design/Build Data Center Project of the Year at the upcoming 2018 DCS Awards was recently announced, with DataHub Biel among them.
Due to be celebrated on the 24th of May, the DCS are designed to reward the product designers, manufacturers, suppliers and providers operating in the data center arena.
The new Tier 3 high-density data center in Switzerland is a 4.5MW facility containing 3000 square metres of technical space with an average power density of 5kW/rack - unique for the region.
Under the hood is an integrated and energy efficient data center infrastructure solution from Schneider Electric, which includes power, cooling, UPS, Okken switchgear, and data center infrastructure management (DCIM) software.
According to Schneider Electric, the Bozingenfeld area in the east of Biel where the facility is located is an important economic development site in Switzerland's capital region. There is huge demand for quality colocation data centers given the proximity of data-fueled industries in which the Swiss have traditionally excelled at, including finance, banking, precision watch making and Cloud services.
Targeting this market DataHub Biel was impelled to embrace high standards in terms of the equipment and services it provides. As well as high-speed connectivity and ultra reliability, key requirements of the new facility included high density operations (particularly given high cost of real estate in the region), efficiency of operations, and adherence to the highest possible environmental standards.
The data center sought to reduce floor space and increase performance efficiency by utilising Schneider Electric's Galaxy VX UPS systems and doing so becoming the first in Switzerland to utilise Lithium-Ion battery technology.
The cooling system at DataHub Biel was also designed with Schneider Electric, using the company's high-density racks, Hot-Aisle containment (HAC) and In-Row cooling, which have the advantage of permitting high space utilisation. With tightly controlled cooling, HAC and continuous monitoring, the data center is able to post an exceptionally low PUE rating of between 1.15 and 1.17.
This is of course beneficial from an economic point of view as it ensures efficient use of electricity, but is also essential for market acceptance in Switzerland where concern for the environment and maintenance of high standards of efficiency are important popular issues.
"The award nomination gives us great pleasure and confirms that the DataHub Biel meets the highest customer requirements at relatively low costs," says DataHub Group CEO Adrian Roth.
"The Biel region is known for precision work - we worked to ensure the company met the same standards with our new data center."
Schneider Electric Switzerland - end-users DACH vice president Vincent Barro says Data Hub Biel deserves to be shortlisted.
"In Switzerland, the quality for data center projects is set particularly high because space is precious and the safety and environmental standards are enormous," says Barro.
"DataHub Biel is an outstanding example of close cooperation between customer and vendor and shows that our standardised, modular data center architecture is perfectly suited to businesses that own or operate data centers in both the Swiss and nearby regions."