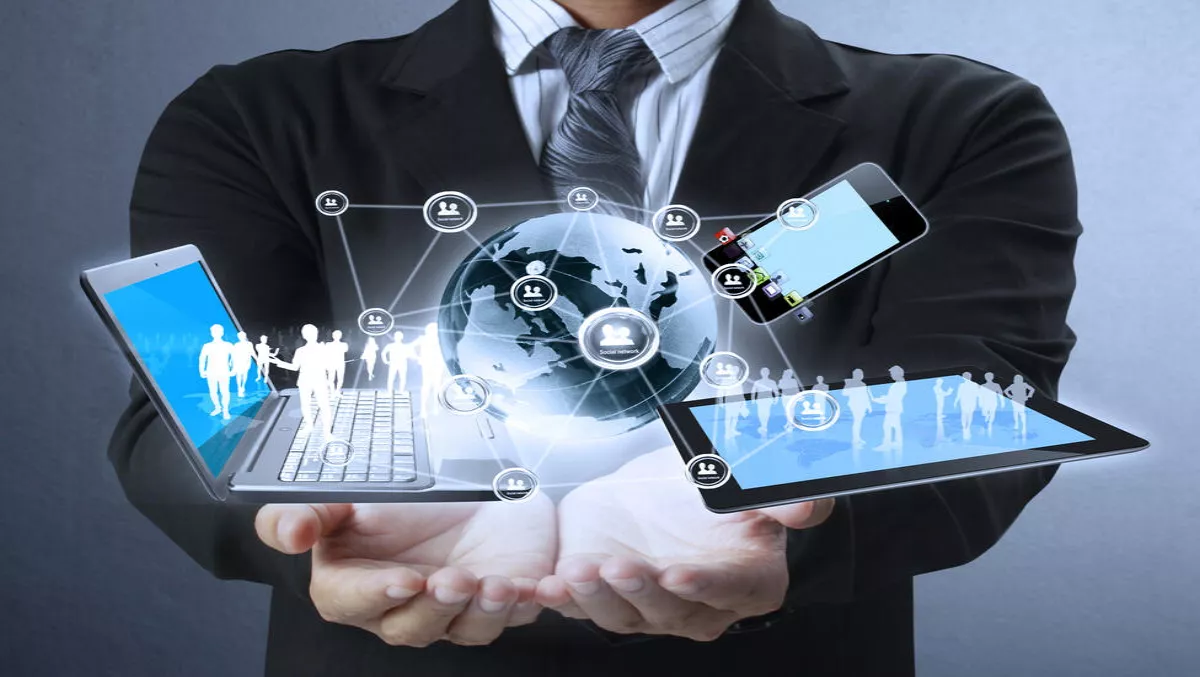 New HPE software is here to modernize your IT operations
FYI, this story is more than a year old
Hewlett Packard Enterprise Software (HPE) has launched containerised versions of its HPE IT Operations Management (ITOM) suites.
These suites – Hybrid Cloud Management, Data Center Automation, Operations Bridge, and IT Service Management Automation – aim to help enterprise customers manage their private and public cloud infrastructure.
The company says the launch of these suites is a response to a change in the rapidly changing needs of business partners and DevOps teams.
The four suites are deployed with built-in, open source container technology from Docker and Kubernetes.
Customers will be able to upgrade to the analytics-driven ITOM suites on a range of platforms including bare metal, virtualized, private and public cloud infrastructures.
"The world of IT Operations is experiencing unprecedented growth and complexity," says John Banks, software sales director, Applications Delivery - Operations Management, Hewlett Packard Enterprise Software, South Pacific.
Banks says that IT organisations need to be able to respond to business needs and deliver results quickly, while managing regulatory and operational compliance.
He says that over the past year, HPE have revamped their portfolio by moving away from point products to integrated solutions, and are delivering new innovative capabilities such as analytics and ChatOps on a quarterly basis.
He adds, "Our new containerised suites simplify the day-to-day operations and deliver unprecedented time to value, enabling ITOps to run at the speed of DevOps.
One of the features of the HPE IT Operations Management suites is the capability for organisations deploy and manage their container-based applications at scale, with the same familiar tools.
In addition, ITOM's four suites and the key container lifecycle capabilities include data center and IT service management automation and an operations bridge.
The suites' data center automation capability automates tasks and orchestrates processes for provisioning, patching and compliance features.
The operations bridge integrates with existing tools to provide automated event reduction, root-cause identification and business service modelling.
Lastly, the IT service management automation function works to simplify the ordering, administration and maintenance of IT Operations.
The most recent version provides analytics-driven service management, as well as automated discovery and configuration management to support container-based applications.
"With the new micro service and containerised architecture, the HPE Operations Bridge is going in the right direction," comments Luke Bradley, senior manager of engineering, Vodafone Group Services.
Bradley says that with simpler deployment, faster versioning, and streamlined patching as well as improved scalability, it's an exciting evolution and will bring real value.
Moreover, Torrey Jones, principal consultant, GreenLight, says that new IT operation deployments are typically an extensive and complicated process that can take months to manage and complete.
Jones adds, "HPE's new approach to IT operations software delivery with containerising its suites dramatically simplifies setup allowing us to focus on accelerating time-to-value for our customers.