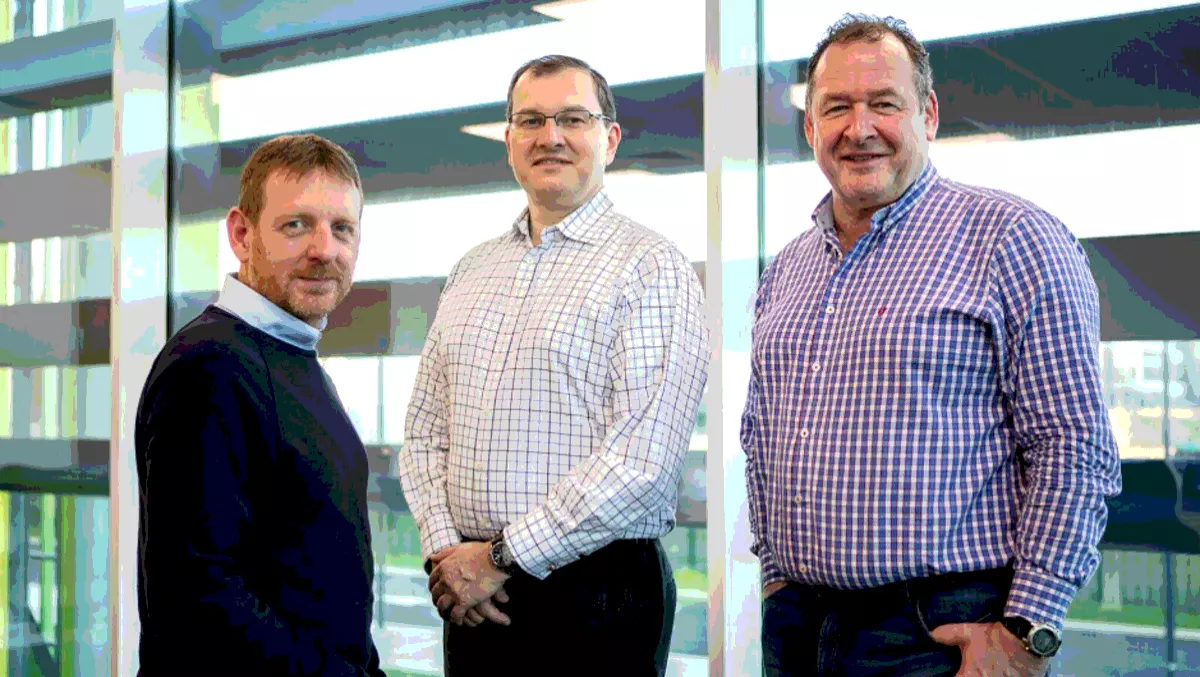 New entrant Kao Data celebrates opening of first of four London data centres
Kao Data has celebrated the opening of Kao London One, the first of four data centers to be built at the Kao Data Campus in Harlow.
Located in the London-Stansted-Cambridge technology corridor, the £200 million campus will be able to support an IT load of more than 35MW across 150,000 square feet of technical space when fully complete.
It's not every day that a new entity enters the wholesale data center market and so consequently Kao Data has received its fair share of attention, helped in no little part due to its sheer size and level of investment.
According to Kao Data, the campus is set to add huge capacity and future organic growth opportunities for customers, representing one of the largest developments in the UK.
"The ever-expanding data economy continues to drive the need for IT capacity. Kao London One provides highly resilient capacity and connectivity for national and international businesses," says Kao Data CEO Jan Daan Luycks.
"We believe that our strategic location and premium campus solutions offers an exceptional proposition to customers across a wide range of sectors, providing them with significant competitive edge."
The new data center is equipped with a fully operational Technology Suite that provides 2.2MW customer-ready technical space with an 8.8MW Powered Shell.
Kao Data chief operating officer Paul Finch says the campus offers the latest thinking in terms of design, energy-efficiency and sustainability, and flexible configuration with the goal to reduce complexity.
"I'm delighted that the first phase of the Kao Data Campus has been brought to market according to schedule, with all objectives met and, importantly, on budget. From the outset of the project we went back to basics, with an acute focus on reliability and availability. We have shown these attributes can be complementary to lower capital and operations expenditure, energy-efficiency and sustainability," says Finch.
"From a procurement perspective, Kao adopted a collaborative and shared risk approach to delivery, which in light of recent high-profile failures in the construction sector, has strongly positioned both us and our partners well for the future phases of the development. This is due in no small part to the experience of the management team and the decision to partner with an engineering-led main contractor, JCA Engineering, and key equipment suppliers."
Goldacre Ventures chief executive and founder David Bloom commented on how hard it is for new companies to launch into the wholesale data center market.
"The barriers to entry are simply too high given the funding requirement and the lack of suitable sites with sufficient owned power, land and connectivity. Kao Data Campus represents an exciting and important resource for the UK data economy," says Bloom.
"Not only is it backed by some of the world's most astute investors, it also benefits from an experienced and visionary management team.
Kao London One has been designed and constructed to provide 100 percent uptime, utilising a number of technologies including climate control infrastructure operating with Indirect Evaporative Cooling Units.
Harlow Enterprise Zone chairman John Keddie says they are delighted with the completion of the first data center within Kao Park.
"Not only does this mark a significant milestone in the development of the Enterprise Zone, but it marks the continuation in technological development here following on from the first development of fibre optic technology on the site 50 years ago," says Keddie.
"Harlow Council has been pleased to have been a partner in the data center development, supporting the infrastructure delivery, and are excited about the prospect for further growth on the site.