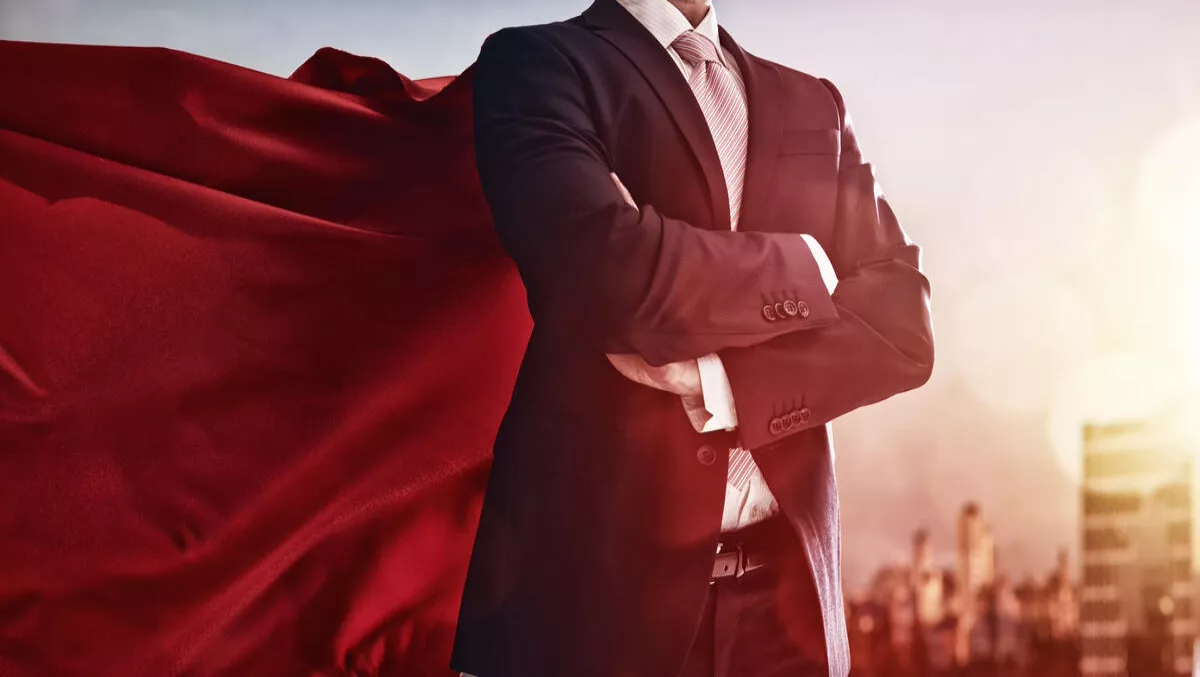 Former Dell exec leads new company on data center transformation mission
Pensa has burst onto the virtual data center scene with the launch of its flagship product and the appointment of its chief executive.
A former senior executive of Dell, Hewlett-Packard, and EMC, CEO Tom Joyce brings an extensive history in the technology industry to his new position.
With its new automation technology, the intelligent SaaS provider is on a mission to transform software-defined data centers by eradicating hindrances caused by human error.
Pensa's tech automatically performs many of the tasks that humans had to do in the past.
It uses an operator-assisted approach to help IT personnel design complex application environments without making mistakes.
"Human errors present the biggest problems for app deployments by creating inconsistencies across infrastructures and causing system outages," says Bob Laliberte, senior analyst, Enterprise Strategy Group.
"Pensa is introducing an innovative industry solution that allows IT managers to spin up a virtual data center within minutes to ensure the complete lifecycle of designing, validating, building and running a new app with much less risk and cost.
The company's core technology, Pensa Maestro, is a cloud-based system that enables enterprises to rapidly create multi-vendor, multi-platform software-based IT environments to support any application in a secure manner.
Pensa Maestro
The Maestro platform uses intelligent technology to collapse the cost and time required to design and deploy complete software-defined data centers, including compute, networking, storage, security, and applications.
The first product available on the Maestro platform is Pensa Lab, a new on-demand SaaS solution that customers can use to create virtual IT test labs before deploying applications securely, while eliminating human errors.
With Pensa Lab, Pensa claims customers can lower lab costs by 55%, design their virtual environment 3X faster and deliver applications 2X faster.
"Customers must rapidly adopt new cloud-based IT software technologies to stay competitive, but they struggle with the complexity of making all the parts work together," says Joyce.
"IT managers are under tremendous pressure to deliver multi-cloud flexibility, more secure systems, and DevOps delivery models. Faced with exploding complexity and scale, they can no longer do their jobs without intelligent automation technology.
Pensa says it can produce complete, validated virtual data centers based on VMware, OpenStack, and other technologies faster than takes using a typical manual process.
Pensa aims to enable IT personnel to confidently work with new technologies like Software-Defined Networking and Software-Defined Storage without a need for deep technical expertise.
"We founded Pensa to help enterprises reduce human errors and alleviate IT complexity," explains Ujwal Setlur, co-founder and CTO of Pensa.
"Our goal was to create a solution that would treat infrastructure as code. We built Pensa Maestro to be a fundamental technology that will address the critical need for IT departments to adopt DevOps practices while ensuring the resiliency of new software-defined environments.
"The IT industry has changed radically to a machine-scale, machine-driven multi-cloud world that cannot depend on human-scale solutions to function efficiently and securely any longer," adds Pieter Knikkink, Nokia.
"Pensa is tackling these layers of complexity through the modeling and machine learning of business requirements, and the automation of data center designs, policies and deployments.
A brief history of Pensa
Pensa was co-founded by chief technology officer Ujwal Setlur, vice president of product management Ganesh Rajan, and vice president of engineering Ramprasad Gopalsamy.
Setlur had previously served as vice president of Engineering for Juniper Networks, and as vice president of Engineering for Airware.
Prior to establishing Pensa, Rajan served as a principal engineer for Cisco. Gopalsamy comes from technical and management roles at The Fabric, Juniper Networks, Ankeena and HCL.
Formerly known as Pensa Networks, the company recently rebranded itself as Pensa.
Pensa also announced that it has closed its Series A financing round for an undisclosed amount, led by March Capital Partners.
Pensa was seed funded by The Fabric, an investment group that works with early stage entrepreneurs in cloud, networking and next-generation infrastructure.
Pensa Lab is generally available now worldwide.