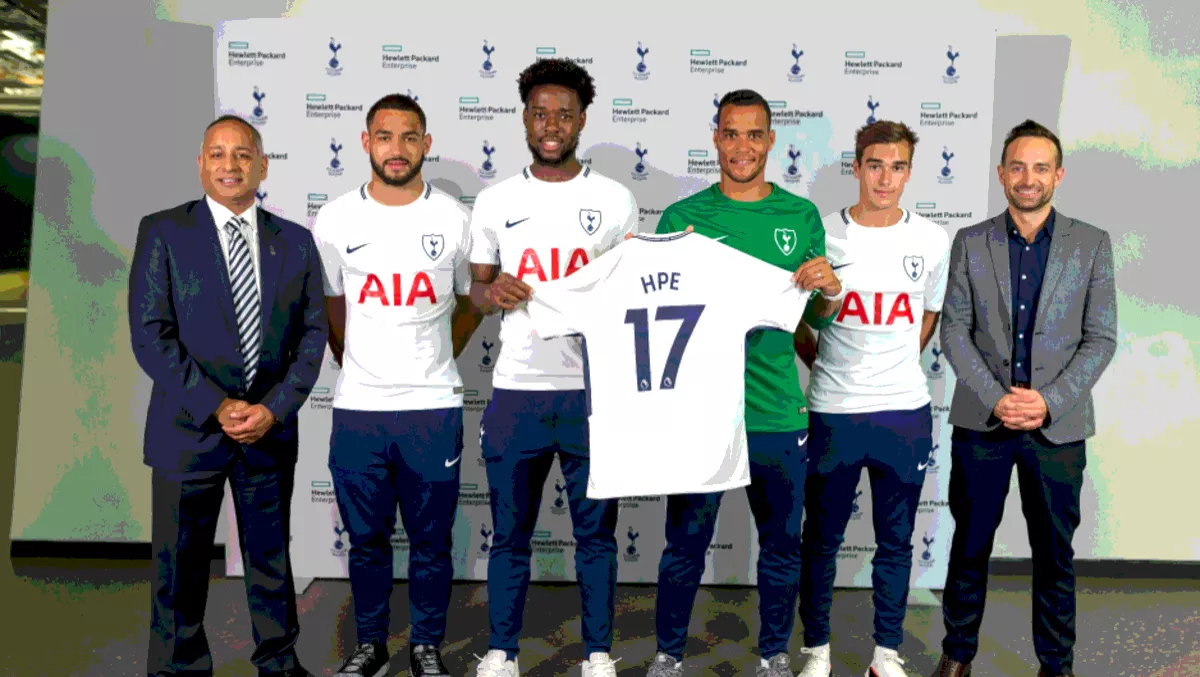 "Most technologically advanced stadia ever built" - Tottenham partners with HPE
Hewlett Packard Enterprise has been singled out as a key partner in forming one of the most technologically advanced stadia ever built.
Tottenham Hotspur recently made the announcement that it has selected HPE as its official IT networking and Wireless Infrastructure Partner, with the world-class stadium in London set to open in 2018.
The club is installing Aruba, an HPE company focued on networking solutions, with support from HPE's Pointnext services organisation to cater to its current and future technologhy and innovation demands.
"Creating a technology infrastructure to support an enhanced visitor experience requires solutions that can meet the growing demands of visitors that come to our new stadium," says Sanjeev Katwa, head of technology for Tottenham Hotspur.
"We believe Hewlett Packard Enterprise can support us on the journey in building one of the most technologically advanced stadiums in the world.
Upon completion, the next-generation venue will be the largest football club stadium in London with a whopping capacity of 61,559 and will host a number of different major sporting and entertainment events including NFL games and concerts.
According to the Club, since the very idea of a new stadium came into existence, the end goal was to be committed to driving innovation with modern technology to enhance the in-venue experience for every visitor.
Thus, the stadium's IT infrastructure is being tailored from ground up, essentially providing a blank canvas for HPE to enable connectivity across the entire venue for visitors and flexibility to cater to future demands.
Managing director of HPE for the UK and Ireland, Mark Waters says Tottenham Hotspur realise that adopting a 100 percent digital mentality for the new stadium is imperative to transform the fan experience.
"We are thrilled to support Tottenham Hotspur in this journey, using our intelligent edge solutions and Pointnext expertise to help build the foundation for a truly digital stadium," says Waters.
"Our partnership with the Club will help enable future innovation and the ability to provide an enriched, unique environment for stadium visitors.