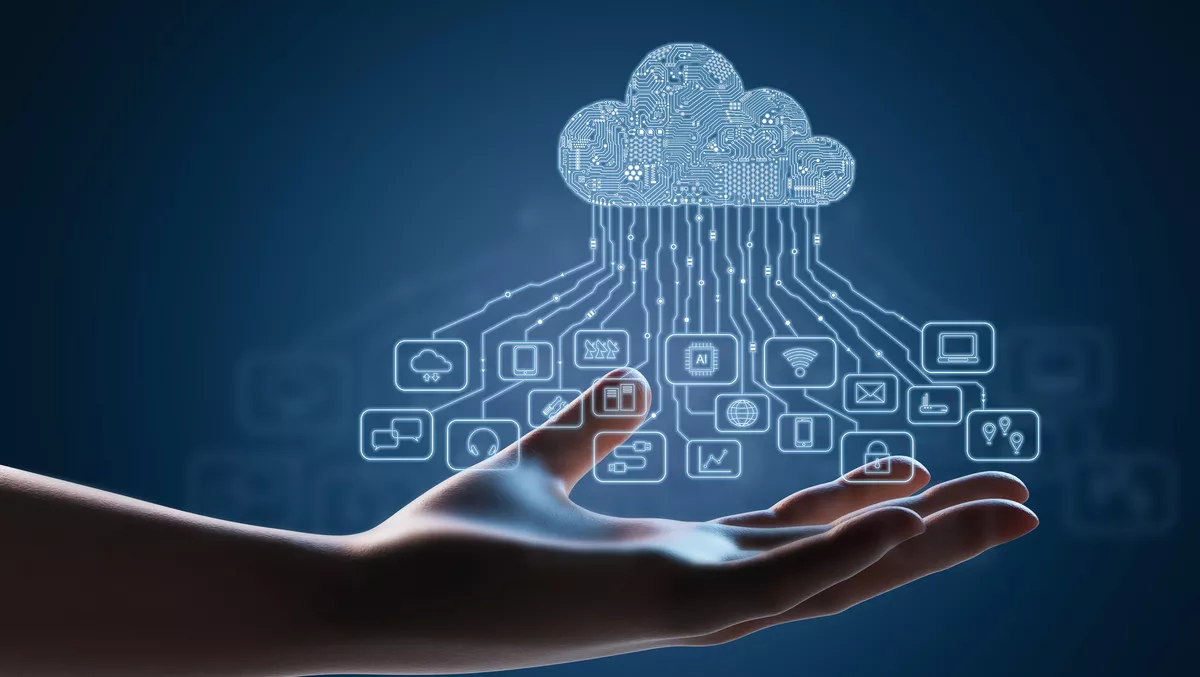 MongoDB announces significant expansion of AWS partnership
MongoDB has revealed a major expansion of a multi-year strategic collaboration agreement with Amazon Web Services (AWS) to simplify cloud adoption for customers.
Under the agreement, which will last for six years, MongoDB and AWS have committed to a wide range of initiatives to make it easier for joint customers to advance their cloud adoption journey.
This includes integrated go-to-market activities across sales and marketing, developer enablement and training through shared developer relations activities, as well as technology integrations and commercial incentives to streamline the migration of on-premises workloads to MongoDB Atlas on AWS.
The companies note that this agreement builds on the current multi-year relationship between MongoDB and AWS to drive customer adoption of MongoDB Atlas on AWS.
Both companies have agreed to work together across sales, customer support, solution architecture, and marketing to assist MongoDB Atlas in reaching its full potential on AWS.
Additionally, as part of this strategy, increased workload migration incentives have been implemented as well as enhanced tools to help customers move from legacy technologies in on-premises data centers to MongoDB Atlas on AWS.
The companies will also work together to offer new joint capabilities for customers in the areas of serverless, AWS Graviton processors, and AWS Outposts.
Furthermore, this partnership will facilitate MongoDB's expansion into further AWS Regions worldwide and US Public Sector with FedRAMP authorisation.
The agreement comes after the recent announcement of collaborations at AWS re:Invent.
These include a pay-as-you-go MongoDB Atlas offering on the AWS Marketplace and updates to the AWS Management Console that simplify a customers' ability to find Atlas, offering, in addition, a more straightforward purchase experience through AWS Marketplace.
"Several years ago, we embarked on a strategic initiative to migrate the entire Shutterfly eCommerce platform to the public cloud because we realised the sheer complexity combined with the overall cost of managing our own infrastructure took away from our ability to innovate," Shutterfly chief technology officer Moudy Elbayadi says.
"By leveraging MongoDB Atlas on AWS, our platform resiliency has increased along with the overall performance of our applications, allowing our platform to scale during our seasonal peaks.
"Additionally, being able to offload the undifferentiated day-to-day work associated with managing our own databases allows our talented team to focus on building personalised experiences that delight our customers."
MongoDB says it uses AWS's global reach and range of services to progress the performance of its database service, adding that this enables customers to store, access, and build applications from anywhere globally.
As part of this collaboration, MongoDB supports the AWS Marketplace to allow customers to run MongoDB Atlas on AWS and build widely available applications that are able to perform at a global scale, are highly secure, and compliant with privacy standards.
MongoDB on AWS works with a wide range of AWS services to enable customers to analyse data with the broadest set of analytical approaches and integrate advanced services in machine learning and Internet of Things.
"MongoDB has been both a customer and trusted AWS Partner for years, using AWS's broad and deep set of functionalities, proven operational performance, and security to help organisations move their software and data into the cloud faster with a seamless user experience," Amazon Web Services Worldwide Channels and Alliances vice president Ruba Borno says.
"Running MongoDB Atlas on AWS gives customers a richer application developer experience and helps customers make better use of their data.
"MongoDB shares a mindset of driving innovation, improving reliability, and ensuring we support customers' efforts to become more data-driven organisations in the cloud, whether they're startups or enterprises, working in the private or public sector."
MongoDB is a modern, general-purpose database platform that assists innovators to create, transform, and disrupt industries through software and data.
Headquartered in New York, MongoDB has more than 33,000 customers in over 100 countries, and the MongoDB database platform has been downloaded over 210 million times.
"Designed for developers by developers, MongoDB delivers an application data platform that spans multiple geographies, clouds, and deployment types to solve the data challenges of transactional workloads and modern applications," MongoDB Worldwide Partners executive vice president Alan Chhabra says.
"The continued growth and reach of our collaboration with AWS means that many more customers across a variety of industries will be able to use MongoDB Atlas to power the next generation of applications."
MongoDB APAC senior vice president Simon Eid says the partnership has already had a significant impact in Australia and New Zealand as well as the wider APAC region.
"From some of the most trusted brands in the region to the fastest-growing startups, our Application Data Platform on AWS is helping transform industries.
"I'm very excited about building an even closer relationship this year and delivering our joint obsessions around customer success and technical excellence."
AWS APJ Head of Technology partners Stanley Chan echoes this statement, adding that the partnership has helped some of the region's best companies transform and grow.
"From established brands like Bendigo and Adelaide Bank in Australia, to start-up success stories like Ludo King in India, we've demonstrated the combined power of AWS and MongoDB's Application Data Platform. We're excited to build on our shared obsession for customer success across our enterprise and digital customers in APAC and take this collaboration to the next level.