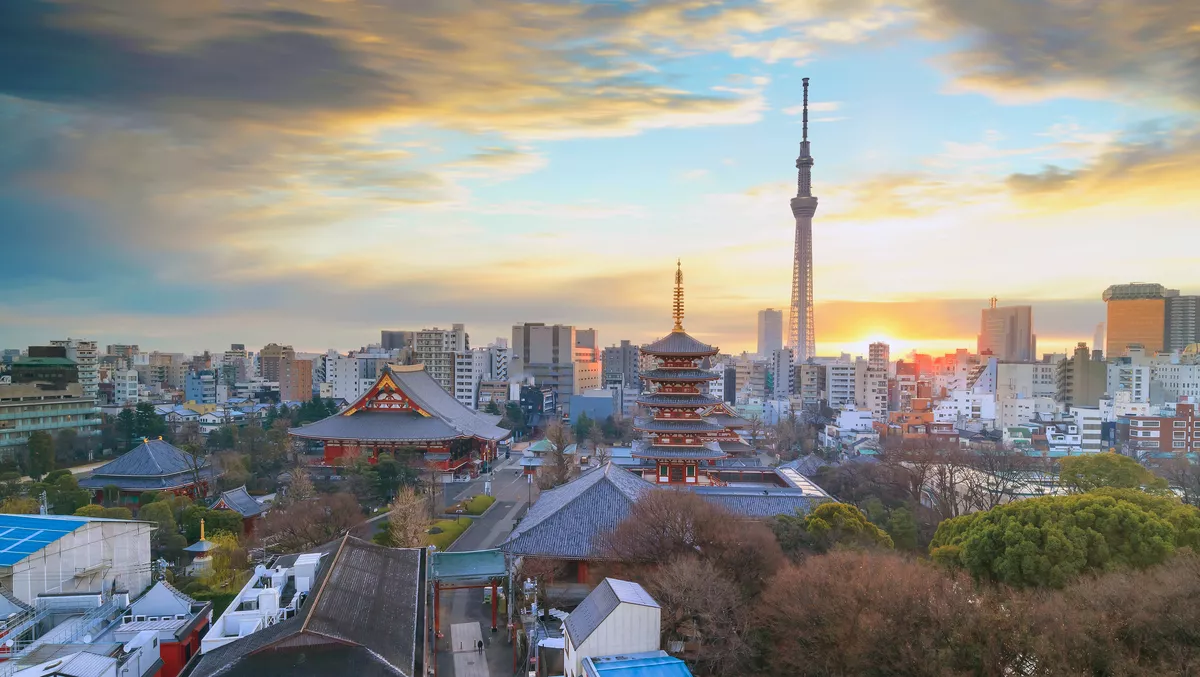 Mitsubishi, Digital Realty deal creates Japanese data centre
A new partnership between Mitsubishi and Digital Realty has resulted in the opening of a data center in Tokyo.
In a joint venture with Mitsubishi, MC Digital Realty (MCDR) has expanded the coverage of PlatformDIGITAL, the company's software for driving the adoption of cloud computing services and solutions. The partnership and subsequent expansion of its colocation services with Digital Realty's new Digital Tokyo 1 (NRT10) provides a full suite of data center solutions in Japan.
The companies state that the new data center is intended to offer a dynamic connected data community for its customers by delivering network hubs on PlatformDIGITAL.
Furthermore, MCDR has launched its Metro Connect service in the region, enabling facilities within the same metro area to have point-to-point connectivity. This means it will connect the new NRT10 data center with Tokyo's existing Koto City data center campus and KIX11 data center campus in central Osaka, offerings that Digital Realty states are immediately available.
MCDR president and CEO Bampo Tezuka says that Metro Connect will offer seamless connections between customers using data centers in central Tokyo and Osaka, and the simplicity of this connection will give businesses access to other connected data communities without any concern for space or power.
"Our colocation service offered in NRT10 is designed for use by major cloud and content providers. It offers flexible scalability, power supply capability for high-density servers, and a high level of security that conforms to global standards," Tezuka says.
In conjunction with the use of PlatformDIGITAL, Metro Connect also uses Colt's dark fibre service, which assists customers in using their digital infrastructure with more flexibility, without being restricted by location.
Colt head of Asia and representative director and president of Japan, Masato Hoshino, says that the company has been a key collaborator with MCDR since it was founded, and it is delighted by the launch of Metro Connect and what it will offer to data centers across Japan.
"The data centers in Inzai City, Japan's largest data center hub, not only support the needs of major cloud and content providers, but also enterprises," Hoshino says.
According to Digital Realty's Data Gravity Index (DGx) report, Tokyo is regarded as one of the world's most data-intensive cities. Data transactions in Japan are expected to see an increase greater than those in the United States and Europe. To accomplish this, Tokyo is making a concentrated effort to reconstruct digital infrastructure using hybrid cloud. The launch of Metro Connect in Japan will enable customers to use the service to directly connect to public cloud or internet service providers in downtown data centers.
"By underpinning MCDRs Metro Connect with our low-latency, high-quality Colt network services, we hope to support customers' data center needs and further contribute to the digital transformation for Japanese enterprises," Hoshino adds.