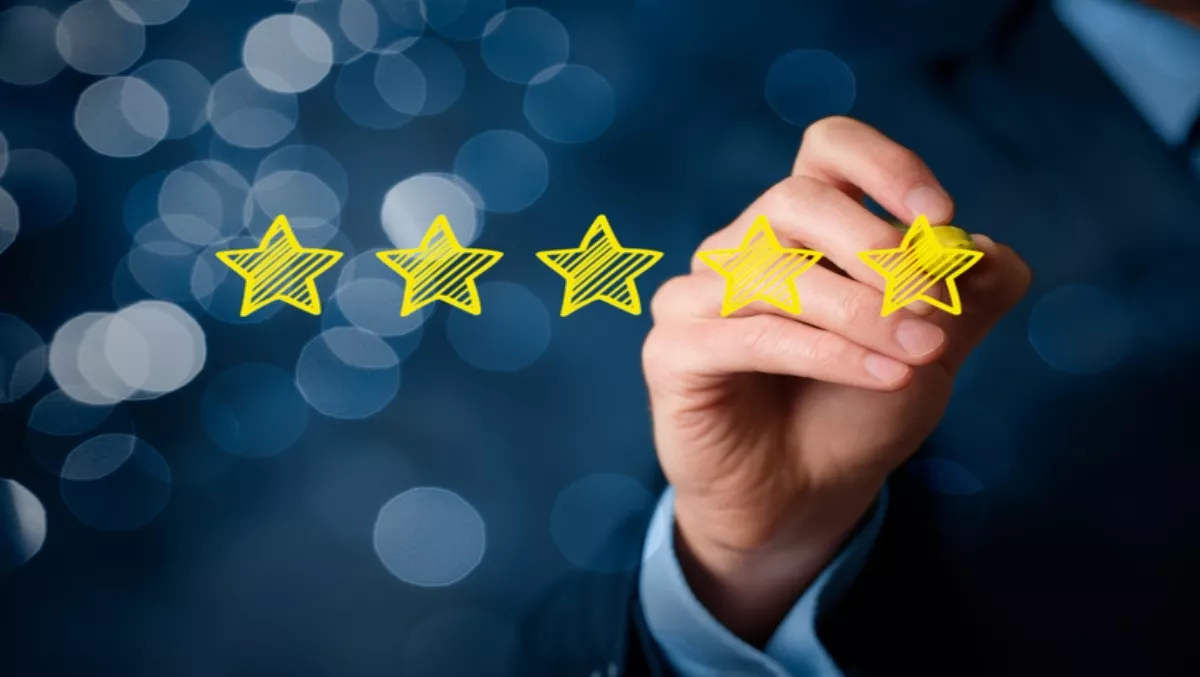 On a mission for transparency - Switch introduces Tier 5 data center standard
Mon, 12th Jun 2017
FYI, this story is more than a year old
By Julia Gabel, News Editor
Switch is introducing a new proprietary Tier 5 Data Center Standard.
The company says that the launch of their new standard is a move to improve the current shortcomings in the way data centers are evaluated.
Switch says that mission critical elements that pose major threats to data center uptime are not being evaluated in many tiered data center rating systems.
These threats include water damage, reliance on too few telecommunication carriers, being located in a high-risk geo zone, and inadequate physical and network security.
Switch believes this lack of transparency and holistic relevance makes it difficult for chief information officers and data center managers to understand the differences between colocation product offerings when selecting a provider.
According to Switch, a Tier 5 evaluation reviews more than 30 additional key elements.
These elements include long-term power system capabilities, the number of available carriers, zero roof penetrations, the location of cooling system lines in or above the data center, physical and network security and 100% use of renewable energy.
"The various industry metrics have become stale," comments Vince Renaud, co-author of the Uptime Institute operational sustainability standards and former CTO of the Uptime Institute.
Uptime Institute is a data center certification body. To date, the organization has certified over 1000 data centers.
"Switch's Tier 5 standard injects critical parameters to enhance availability and reliability for the colocation industry."
Switch claims that their industry background provides a unique position to evaluate and develop data center standards.
In 2014, Switch's carrier-neutral colocation facility was certified as Tier IV Gold by the Uptime Institute.
In 2016, Switch received their second Tier IV Gold certification. For each facility, Switch obtained certification in both Design and Facility categories. Switch also obtained Gold status for Operations.
"The original standards were created for enterprise data centers," says Hank Seader, the principal author and co-creator of the Uptime Institute standards and former managing principal of the Uptime Institute.
"The data center options available to the industry have expanded, and so to be relevant, the standards need to be expanded as well."
"When we developed the original standards for Ken Brill back in our early days as the Uptime Institute, I envisioned we would evolve them over time. Now that all of the original authors of the standard have left the Uptime Institute, the innovation has stagnated when it comes to evolving the facilities standards.
Seader continues, "I was very excited to work with Switch on its Tier 5 standard as it is good to see some in the industry focusing on improving the transparency and accountability of such an important and mission critical part of all of our daily lives, the infrastructure that supports the internet."
"When I certified Switch's Las Vegas 8 as Tier IV Gold in 2014, and Switch's Las Vegas 9 as Tier IV Gold in early 2016, I realized there were no other data centers that matched Switch's patented designs, facilities and operations," comments Ed Rafter, former Uptime Institute senior electrical engineer.
"After 20 years at Uptime certifying 80% of the Tier IV facilities in North America, I realized that Switch is the world's first Tier 5 data center provider."
Switch plans to use the Tier 5 standard as the first step to create the new and open, Data Center Standards Foundation (DCSF).
DCSF will be an independent, non-profit standards body led by leading technology companies and industry experts, including the original authors of the Uptime Institute.
Switch says the DCSF's non-profit status will remove the conflict of interest inherent in a standards body acting for-profit and will provide a low-cost certification program for enterprise and colocation data centers.
Switch outlines the DCSF's mission: to focus on increasing transparency in the data center industry by publicly posting its standards and vigorously defending against misuse of its classifications.