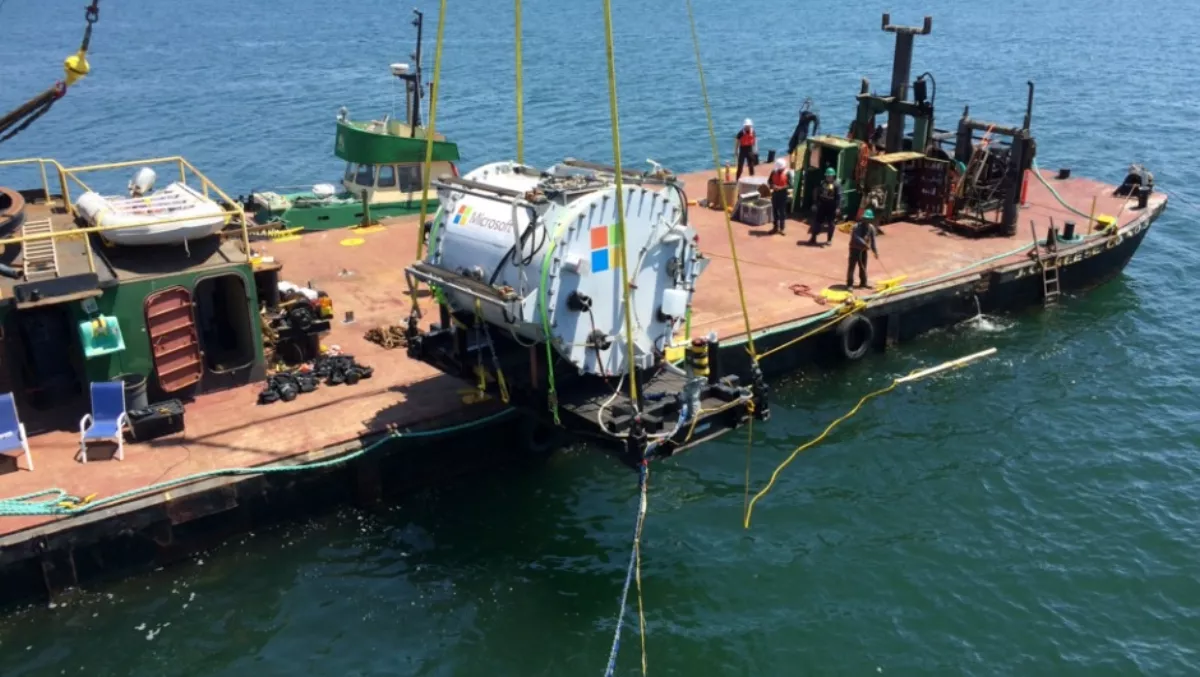 Microsoft takes the cloud data center to the ocean depths
FYI, this story is more than a year old
Microsoft is evaluating underwater data centers, powered by renewable ocean energy, as a form of rapidly deployable, low latency, energy efficient data centers.
The company says its vision of operating containerised data centers offshore near major population centers 'anticipates a highly interactive future requiring data resources located close ot users'.
"Deepwater deployment offers ready access to cooling, renewable power sources and a controlled environment," Microsoft says.
Microsoft says the data centers would be able to be deployed in 90 days and, with half of the world's population living within 200km of the ocean, placing data centers offshore would increase the proximity of the data center to the population, dramatically reducing latency and providing better responsiveness.
The company says it aims to create a sustainable data center, leveraging locally produced green energy and 'truly zero emission'. The data centers themselves are expected to be fully recycled – made from recycled materials which in turn is recycled at the end of its life as a data center.
Microsoft deployed the Leona Philpot experimental prototype system off the Californian coast last year in a three month deployment, which Microsoft says was 'very successful'.
The company claims the deployment had no impact on sea life in the area.
Eric Peterson, mechanical architect for Project Natick, says the servers 'are standard servers that you would find in any data center that are then modified for this particular environment.
A cooling system is attached to the outside of the server, along with control electronics that live on the outside of the rack, all then encased in a steel shell, with heat exchangers and outputs for cabling back to the surface.
Research engineer Spencer Fowers says while the project is one of Microsoft's 'Moonshot' projects, which push the bounds of conventional technology, it's not an 'outlandish' one.
"It is a viable product that we could make," Fowers says.
However, the company admits it is still early days in evaluating whether the concept could be adopted by Microsoft and other cloud service providers.