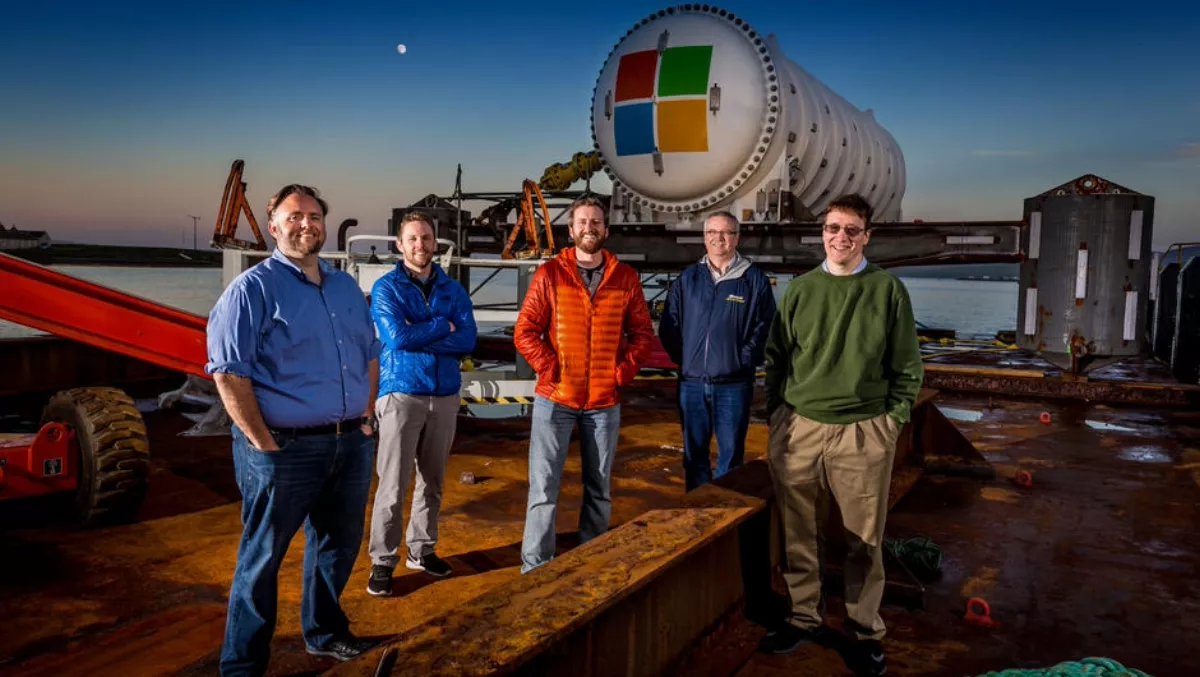 Microsoft livestreams underwater life near Scotland data centre
By Sara Barker,
Fri 10 Aug 2018
FYI, this story is more than a year old
At the beginning of June Microsoft announced that it had launched an underwater data centre in Scotland, but who knew that it would be so attractive to fish?
Microsoft now runs live streams outside the data centre's pressure vessel so it can keep an eye on environmental conditions in the areas.
The cameras and data centre are part of Project Natick, a research project that looks at what's required to build underwater data centres.
The project investigates the manufacturing and operation of environmentally sustainable, prepackaged data centre units that can be ordered to size, deployed, and left to operate 'lights out' on the seafloor for years. They require no water for cooling or any other purpose.
"We see this as an opportunity to field long-lived, resilient data centres that operate "lights out" – nobody on site – with very high reliability for the entire life of the deployment, possibly as long as 10 years," Microsoft states.
The Scotland underwater data centre comprises 12 racks containing 864 standard Microsoft data centre services, and 27.6 petabytes of disk.
Microsoft says the Natick data centre is as powerful as several thousand high-end consumer PCs and has enough storage for 5 million movies.
"We are learning about disk failures, about rack design, about the mechanical engineering of cooling systems and those things will feedback into our normal data centres, " says Microsoft's corporate vice president of Microsoft AI and Research.
Microsoft is keeping a close eye on how its underwater data centre is impacting the environment. In addition to the underwater cameras, all Natick data centres are made from recycled material, which is then recycled at the end of the data centre's life.
The company explains: "We aspire to create a sustainable data centre which leverages locally produced green energy, providing customers with additional options to meet their own sustainability requirements."
"A Natick data centre co-located with offshore renewable energy sources could be truly zero emission: no waste products, whether due to the power generation, computers, or human maintainers are emitted into the environment."
Microsoft adds that more than half of the world's population lives within approximately 120 miles of the coast. By housing data centres near coastal cities, data only has to travel short distances. This could mean better web surfing, video streaming, and gaming as well as new opportunities for AI.
"For true delivery of AI, we are really cloud dependent today. If we can be within one internet hop of everyone, then it not only benefits our products, but also the products our customers serve," Lee says.