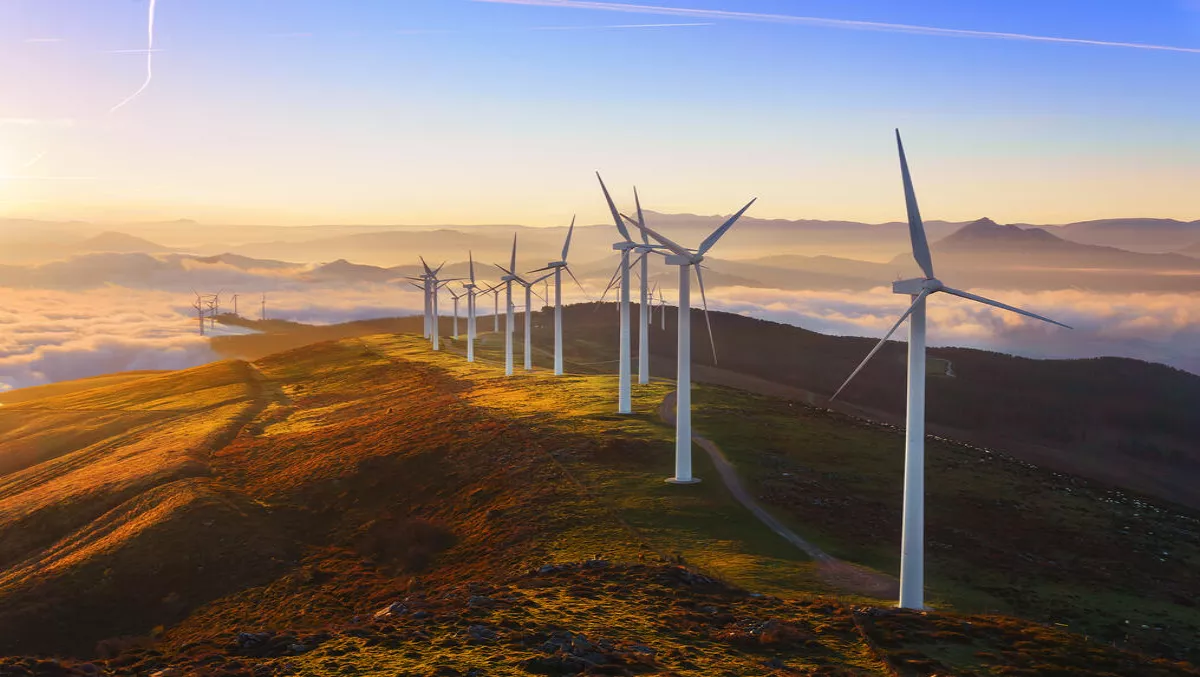 Microsoft inks deal to power data center entirely by wind
Last month, Microsoft's chief environmental and cities strategist, Rob Bernard, spoke at VERGE16.
He addressed an important issue: climate change.
"The world is experiencing the very real effects of climate change, including extreme weather, droughts, air quality problems and the warming of our oceans," Bernard says.
"We are at the cusp of a transformation - as a society, as an industry and as a company.
Yesterday, Microsoft unveiled a new plan to power one of its data centers entirely by wind.
"Our lives, our cities and our world are rapidly transforming with the rise of cloud technology. And as the adoption of the cloud accelerates, so does the electrical consumption of the data centers that fuel this new era," a company statement read.
"At Microsoft, we recognise that our responsibilities as a leading cloud services provider require that we transform the way we power the cloud.
The data center, in America, will be powered by 237 megawatts of wind energy.
"This investment in wind energy keeps us on pace to meet the energy goals we set last spring. We announced earlier this year that roughly 44 percent of the electricity consumed by Microsoft's data centers comes from wind, solar and hydropower, and we committed to raising this to 50 percent by 2018 and to 60 percent by early in the next decade," the company said.
"These latest purchases bring Microsoft's total purchase of wind energy in the U.S. to more than 500 megawatts, which is in addition to the energy Microsoft purchases from the grid that comes from wind, solar and hydropower sources in the markets where we operate.
The organisation also points out that the wind power announcement represents another form of innovation.
"Traditionally, when presented with a constraint on the system relating to reliability, load growth or the introduction of intermittent generation, a utility had one option: build new infrastructure, such as new substations, power plants or transmission lines," the statement read.
Microsoft explains that ordinarily, this means higher costs to ratepayers. However, the company envisions a future where it and other customers bring their own assets to utilities to help create a lower-cost, more efficient and cleaner energy grid.
"We're focused on building a cloud that serves the broader good, a cloud that is trusted, inclusive and responsible. That means thinking beyond our own operations and working with partners to accelerate the pace of clean energy and build a greener grid for all, while keeping costs low for customers and ratepayers.
By thinking creatively about our energy needs and the assets at our data centers, we're able to deliver an innovative solution in Wyoming that does just that - and serves as a model from which we all can learn.
There have been no words from Microsoft yet as to whether it will roll the wind scheme out on a global scale.