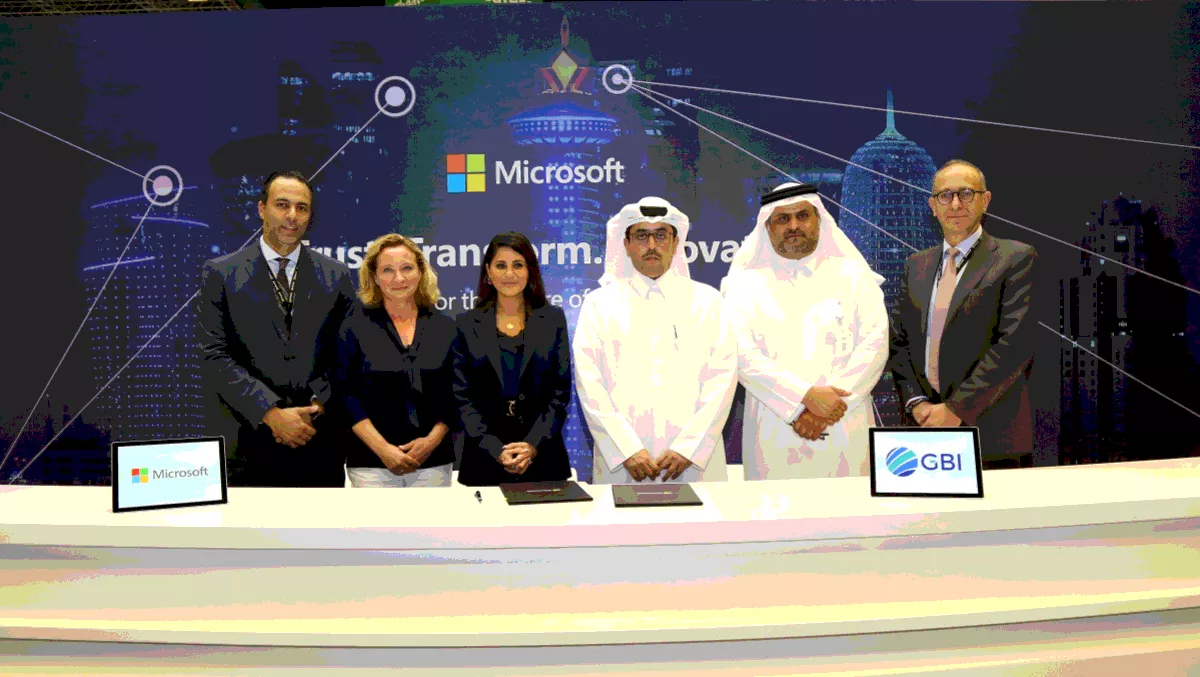 Microsoft & GBI sign deal to bring cloud adoption to Middle East
By Newsdesk
Mon, 11th Nov 2019
FYI, this story is more than a year old
Global cloud and connectivity provider Gulf Bridge International (GBI) has signed a Memorandum of Understanding with Microsoft to support regional cloud adoption amongst key organisations through the Middle East and Europe.
The agreement will enable organisations to access Microsoft Azure Cloud faster, delivering high performance, security and compliance to their business operations.
Microsoft's Azure ExpressRoute allows organisations to create private connections between the Azure Cloud and infrastructure on-premises or in a colocation environment.
Because connections do not go over the public Internet, they can offer greater reliability, faster speeds, lower latencies, and higher security than typical Internet connections.
Gulf Bridge International is an ExpressRoute connectivity partner, that enables customers to benefit from low latency and private cloud connectivity.
Gulf Bridge International states that the partnership guarantees a highly available and secure solution, that delivers a quality digital experience for mission-critical workloads. The company's customers and partners alike benefit from a connection to the cloud and connections across the globe with the lowest latency times between the region and Europe.
Leveraging ExpressRoute connections to transfer data between on-premises systems and Azure has been known to yield drastic cost benefits, Gulf Bridge International states.
"We are continually exploring new ways to optimise digital experiences for enterprises, and our partnership with Microsoft represents one of the many milestones taken on GBI's transformation journey," says Gulf Bridge International executive director and managing director Abdulla Al Rwaili.
"The partnership will enable organisations of all kinds to make the move to the cloud with confidence and provide a foundation for digital transformation. We look forward to enabling more organisations to benefit from the flexibility and agility of the cloud.
Microsoft Qatar country manager Lana Khalaf adds, "Our partnership with GBI is another step forward in enhancing connectivity across the country and access to the cloud.
"As Microsoft ExpressRoute partner for Azure, Gulf Bridge International will provide fast and secure connectivity to customers with access to Microsoft cloud and accelerate their digital transformation journeys.
Gulf Bridge International states that its Cloud Connectivity solutions are built on industry-standard software-defined wide-area network (SD-WAN) technology, allowing enterprises to control, manage, and monitor their network. Gulf Bridge International's advanced SD-WAN quality of service and application-aware options enables enterprises to allocate bandwidth to mission critical applications, providing increased flexibility and scalability.
Gulf Bridge International's multilayer terrestrial and subsea cable meshed network bridges the East to the West through the Middle East, empowers businesses, connects societies and contributes to the region's transformation towards knowledge-based economies.