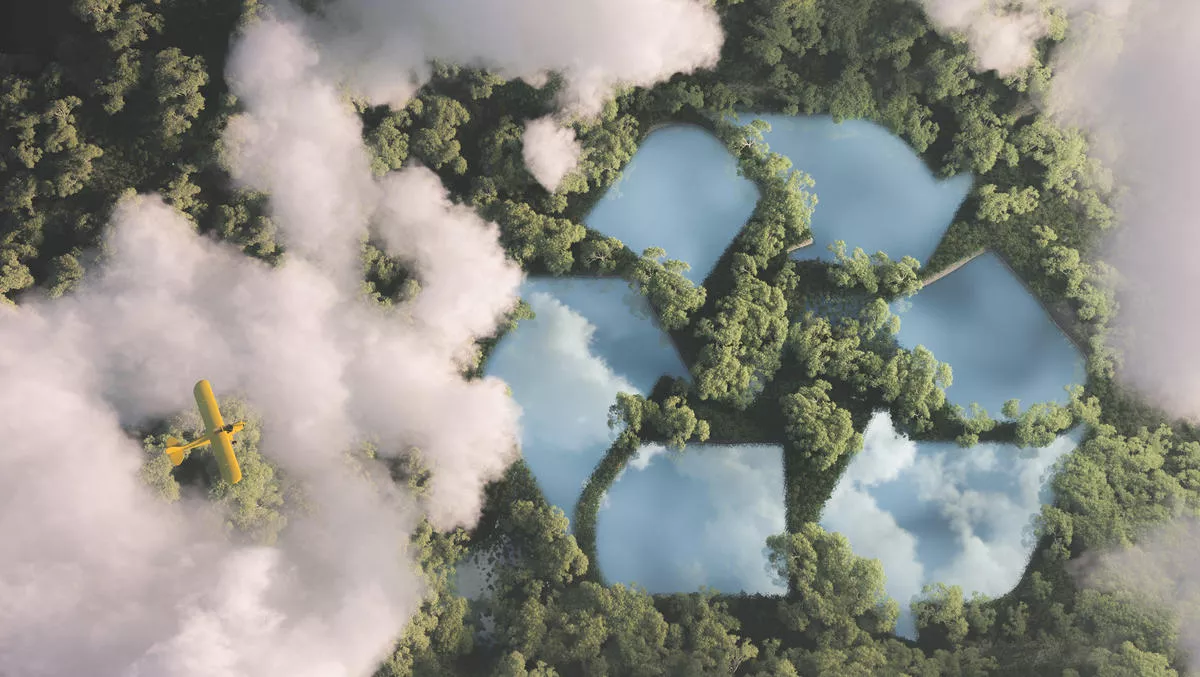 Microsoft doubles down on sustainability efforts
FYI, this story is more than a year old
Microsoft Inspire has kicked off with a number of major announcements across Microsoft's Azure, Microsoft 365, business applications, security, enablement, and sustainability initiatives.
In this story we focus on the company's sustainability announcements.
The company continues to forge a path to becoming carbon negative by 2030.
"This fiscal year, Microsoft is taking concrete steps to remove one million metric tonnes of carbon from the environment," the company states.
The first step involves a request for proposal (RFP) "to source that carbon removal from a range of nature- and technology-based solutions that are net negative and verified to a high degree of scientific integrity.
"To ensure that our funding will maximise carbon being taken out of the atmosphere, we are doubling down on scientific verification of each project, and using this RFP to harvest and share best available science and market intelligence on carbon removal.
Microsoft and its third party science and market advisors will vet and verify each project. Third-party partners include NGO Winrock International and the advisory firm Carbon Direct.
Transform to Net Zero coalition
A new coalition called Transform to Net Zero will share information about carbon-related business transformations and to help drive carbon reductions across their collective supply chains.
Founding members include A.P. Moeller – Maersk, Danone, Mercedes-Benz AG, Microsoft, Natura - Co., Nike, Starbucks, Unilever and Wipro.
Microsoft Sustainability Calculator
Microsoft has also launched a sustainability calculator to help cloud customers see scope 1, 2 and 3 carbon emissions from their cloud usage, and enabling them to demystify, reduce and report their environmental impact.
The Microsoft Sustainability Calculator uses AI and advanced analytics to provide insights into how organisations can reduce and forecast emissions, as well as simplified carbon reporting.
Microsoft updates Supplier Code of Conduct
The update includes new steps to reduce carbon emissions in Microsoft's own supply chain. Microsoft's suppliers will be required to report their scope 1, 2 and 3 greenhouse gas emissions data and reduce their emissions in alignment with Microsoft's goals.
"In the upcoming months, we'll be working with our suppliers on a phased approach to develop a timeline, new ideas, tools and processes. This reporting is the first significant step toward helping our suppliers reduce their emissions in alignment with Microsoft's goals of transparency in emissions reductions," Microsoft states.
Microsoft pledges to make data centers diesel-free
Microsoft data centers will be diesel-free by 2030, reducing scope 1 emissions. Microsoft explains that cloud providers around the world rely on diesel-powered generators for backup power, which is essential to the reliability and security of cloud services.
Microsoft's Climate Innovation Fund
Microsoft's Climate Innovation Fund is making its first investment in Energy Impact Partners' global platform. EIP is a venture capital firm that promotes decarbonised, decentralised energy industry transition that shares learnings among partners and facilitates collaboration.