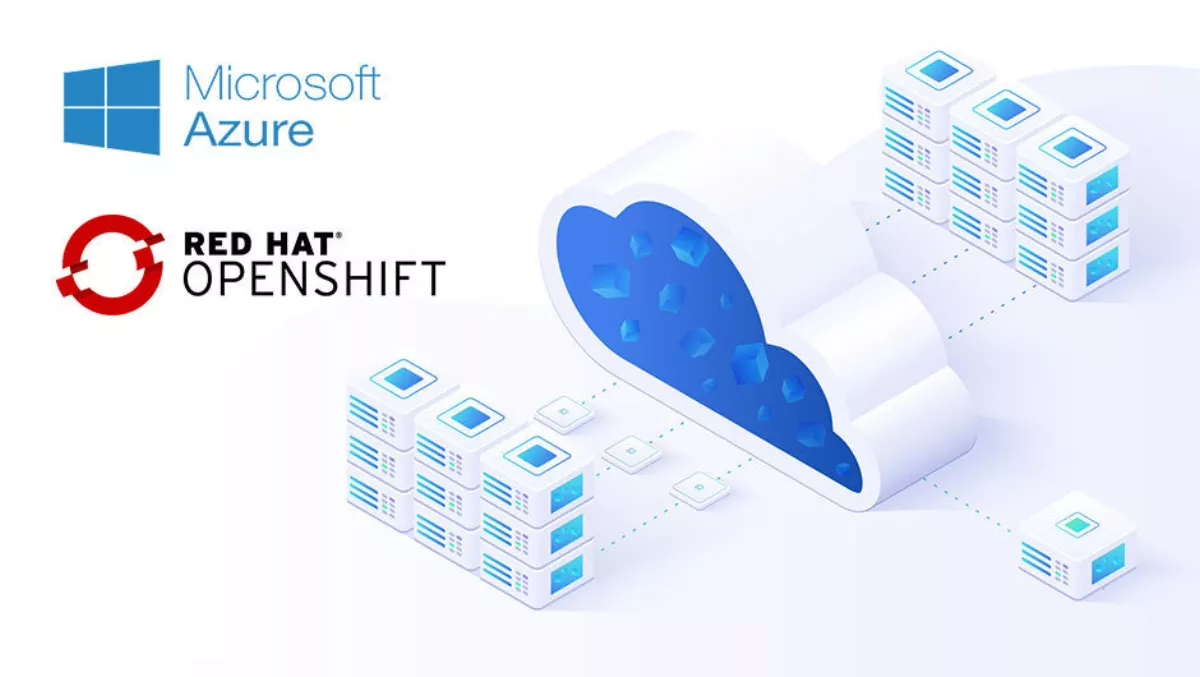 Microsoft and Red Hat partner to bring OpenShift to Azure
Microsoft has partnered with leading open source vendor Red Hat to enhance Azure. Available immediately is Red Hat's OpenShift solution for Azure.
Azure Red Hat OpenShift is an enterprise-grade Kubernetes solution jointly-managed by Red Hat and Microsoft. It provides a powerful on-ramp to hybrid cloud computing, enabling IT organisations to use the OpenShift Container Platform in their data centers and more seamlessly extend these workloads to use the power and scale of Azure services.
Both Red Hat and Microsoft recognise the importance of hybrid cloud computing to modern IT, as organisations look to expand resources with public cloud infrastructure while maintaining existing on-premises investments. Kubernetes provides a common bridge between the data center and public cloud environments, making it a key technology in enabling real hybrid cloud computing.
The new offering combines the innovation of enterprise Kubernetes with Red Hat Enterprise Linux and the scale and power of Microsoft's Azure. Together, these technologies provide a powerful solution for more efficiently managing and orchestrating cloud-native workloads across a hybrid cloud environment. With Azure Red Hat OpenShift, customers can also bring containerised applications into workflows where they exist, while mitigating many of the inherent complexities of container management.
A fully-managed, jointly-operated service, Azure Red Hat OpenShift is backed by both the open source expertise of Red Hat and the public cloud might of Microsoft. Customers receive an integrated experience, including unified sign-up, on-boarding, service management and technical support. The service is added to customers' existing Azure bill, further streamlining the user experience.
Additionally, Azure Red Hat OpenShift offers enterprise developers and operations teams:
Fully managed clusters with master, infrastructure and application nodes are managed by Microsoft and Red Hat; plus, no VMs to operate and no patching required.
Regulatory compliance will be provided through compliance certifications similar to other Azure services.
Enhanced flexibility to more freely move applications from on-premise environments to the Azure public cloud via the consistent foundation of OpenShift.
Greater speed to connect to Azure services from on-premises OpenShift deployments.
Extended productivity with easier access to Azure public cloud services such as Azure Cosmos DB, Azure Machine learning and Azure SQL DB for building the next- generation of cloud-native enterprise applications.
Microsoft and Red Hat are also collaborating to bring customers containerised solutions with Red Hat Enterprise Linux 8 on Azure, Red Hat Ansible Engine 2.8 and Ansible Certified modules. In addition, the two companies are working to deliver SQL Server 2019 with Red Hat Enterprise Linux 8 support and performance enhancements.
"Hybrid cloud provides a clear vision into the future of enterprise computing, where public cloud services stand alongside virtualisation, Linux containers and bare-metal servers. Together, this forms the new data center in the hybrid cloud world. Azure Red Hat OpenShift provides a consistent Kubernetes foundation for enterprises to realise the benefits of this hybrid cloud model. This enables IT leaders to innovate with a platform that offers a common fabric for both app developers and operations" says Paul Cormier, president, Products and Technologies, Red Hat.
"Microsoft and Red Hat share a common goal of empowering enterprises to create a hybrid cloud environment that meets their current and future business needs. Azure Red Hat OpenShift combines the enterprise leadership of Azure with the power of Red Hat OpenShift to simplify container management on Kubernetes and help customers innovate on their cloud journeys" says Scott Guthrie, executive vice president, Cloud and AI Group, Microsoft.