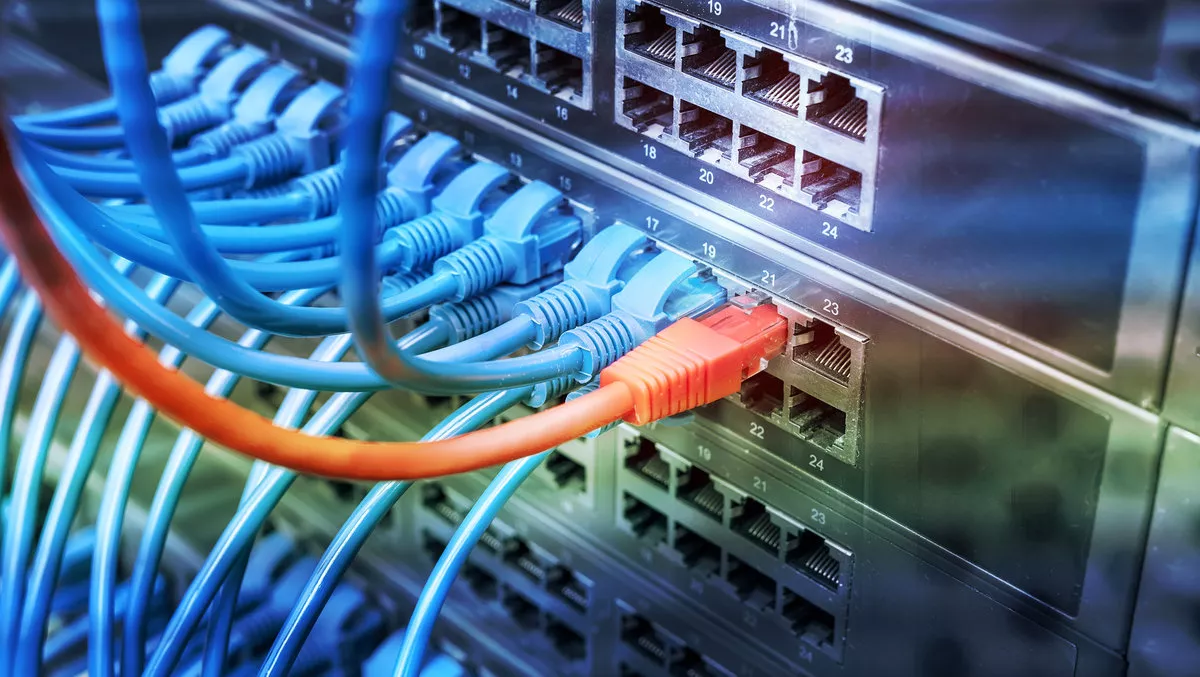 Mellanox introduces new ethernet cloud fabric technology
Tue, 28th May 2019
FYI, this story is more than a year old
Mellanox Technologies introduced breakthrough Ethernet Cloud Fabric (ECF) technology based on Spectrum-2, the world's most advanced 100/200/400 Gb/s Ethernet switches.
ECF technology provides the ideal platform to quickly build and simply deploy state of the art public and private cloud data centers with improved efficiency and manageability. ECF combines three critical capabilities:
Industry-leading packet forwarding data plane.
Agile, flexible and fully programmable data pipeline.
Fully integrated, Open and Actionable telemetry to provide instant insights.
ECF fully incorporates Ethernet Storage Fabric (ESF) technology that seamlessly allows the network to serve as the ideal scale-out data plane for computing, storage, artificial intelligence, and communications traffic.
ECF technology fully embraces Open Ethernet platforms that disaggregate hardware and software, and Spectrum-2 based switches are available with network operating systems including Mellanox Onyx, Cumulus Linux, SONiC, and Linux SwitchDev.
Spectrum-2 switches with ECF enables data center architects to achieve the highest levels of performance, flexibility and advanced visualization capabilities to improve operational efficiency.
Spectrum-2 extends the capabilities of the first generation of Spectrum based Ethernet switches, which are deployed in thousands of data centers around the world. Spectrum enables IT managers to achieve leading performance and efficiency for 10GbE infrastructures and higher, and to effectively and economically migrate from 10 to 25, 50, and 100 Gb/s speeds.
Spectrum capabilities are highlighted in a Tolly test report which demonstrates superior performance versus competitor products. Spectrum-2 maintains the same API as Spectrum: Open SDK/SAI API or Linux upstream driver (Switchdev) and supports a range of network operating systems.
"Hewlett Packard Enterprise M-series Ethernet switches allow our customers to support more apps, more users and more locations with higher performance and lower latency while reducing cost, space and power," said HPE GM Marty Lans.
"The demand for bandwidth is constantly increasing as companies adopt HCI and NVMe-OF. Spectrum-2 gives them a high-performance Ethernet storage fabric with the industry's highest throughput and comprehensive visibility.
The Mellanox SN3000 family of Ethernet switches are built on the Spectrum-2 switch ASIC to provide 1GbE through 400GbE Ethernet connectivity, and enable a rich set of enhanced capabilities.
These advanced features along with increased flexibility and port density enables a variety of switch platforms optimized for cloud, Hyperscale, Enterprise data center, big data, artificial intelligence, financial, storage workloads and more.