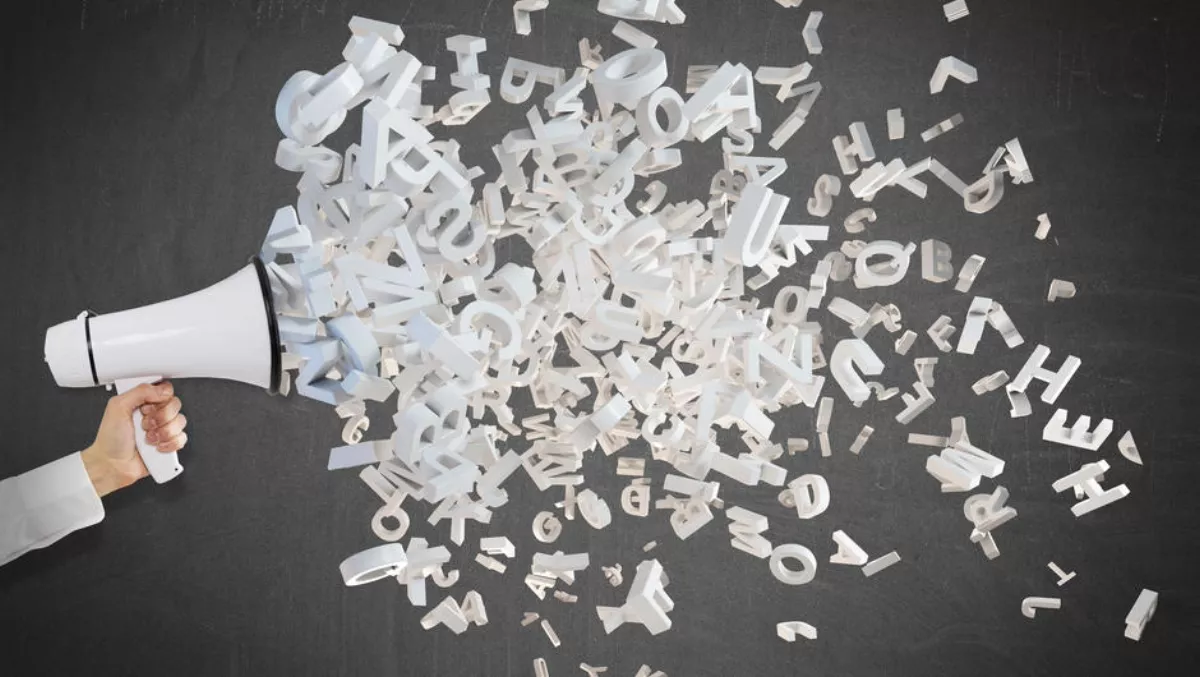 MEF announces significant progress in its MEF 3.0 project
FYI, this story is more than a year old
MEF has made a series of announcements addressing the rapidly growing issue of managing services over multiple SD-WAN deployments that are based on different vendor products.
There are several MEF SD-WAN vendor members collaborating in the MEF 3.0 Multi-Vendor SD-WAN Implementation project, including Riverbed, VeloCloud (now part of VMware), Nuage Networks from Nokia, and software development services provider Amartus who are participating in Phase 1 of the project.
Each SD-WAN vendor is implementing an SD-WAN based on its own products on MEFnet (MEF's cloud-based Dev/Test platform) and then interconnecting them through a central gateway.
These are to be managed with a single LSO-oriented service orchestrator via the newly standardised LSO Presto Network Resource Provisioning (NRP) API to create connectivity services that span two or more SD-WAN vendor solutions.
"Our customers – both service providers and enterprises – are increasingly concerned about how to manage multiple SD-WAN solutions involving multiple vendors and implementations," says Riverbed global standards architect and MEF 3.0 multi-vendor SD-WAN implementation project co-leader Joe Ruffles.
"Using LSO to orchestrate a connectivity service that spans multiple SD-WAN implementations is an immediate and cost-effective solution for them that we want to encourage in order to grow the SD-WAN market as quickly as possible.
VMware director of technical product management and MEF 3.0 multi-vendor SD-WAN implementation project co-leader Tim Van Herck shares these sentiments.
"Mergers and acquisitions by service providers and enterprises are increasing the number of environments using more than one SD-WAN vendor's solution," says Van Herck.
"It's not uncommon to speak with service providers that already have three or more vendor solutions for SD-WAN in their networks. Single solution service orchestration in these types of environments is essential for the SD-WAN industry."
As does Nuage Networks from Nokia principal solution architect Alastair Johnson.
"Nuage Networks believes in an open ecosystem and using the LSO approach gives service providers and enterprises alike the flexibility to deploy services across multiple vendors, allowing for best-of-breed solutions to be developed," says Johnson.
"With the market moving as fast as it is, it is essential that we smooth the way for introducing new SD-WAN solutions quickly without the concern of how to get them to operate further down the road."
The MEF LSO-based approach assumes that each SD-WAN vendor enables the standard northbound LSO NRP API on its SD-WAN Controller products.
The LSO Presto NRP API already has been implemented in the OpenDaylight (ODL) SDN controller, providing the SD-WAN vendors with a reference for porting the API to their respective SD-WAN controllers.
"When we worked with Cisco and other industry contributors on the UNI Manager project to enable LSO Presto NRP API support in OpenDaylight, we quickly realised that this work could be extended to other technology domains, including SD-WANs," says Amartus technical architect Marek Prochera.
"For this reason, we decided to contribute to the project to simplify the SD-WAN management by introducing Presto abstraction. This approach should greatly reduce the cost and effort of building multi-vendor solutions.
In terms of what is coming next, MEF asserts in phase two and beyond, project participants plan to add security functions to the SD-WAN implementations to illustrate adding SECaaS (security-as-a-service) to an SD-WAN service deployment. Further work includes development of an intent-based LSO Presto NRP API, a VNF license management mechanism, and real-time media-oriented LSO orchestration.
MEF has also published new MEF 3.0 ethernet and IP specifications while progressing key SD-WAN Layer 1 projects.
The company asserts these are important steps toward realizing the MEF 3.0 goal of 'defining, delivering, and certifying agile, assured, and orchestrated services across a global ecosystem of automated networks.'
"Expansion of MEF 3.0 standardisation work beyond Ethernet to include IP, SD-WAN, and Layer 1 services is critical for enabling the streamlined interconnection and orchestration of a mix of connectivity services across multiple providers," says MEF CTO Pascal Menezes.
"Combining this work with the ongoing development of our emerging suite of LSO (Lifecycle Service Orchestration) APIs will pave the way for orchestrated delivery of on-demand, cloud-centric services with unprecedented user- and application-directed control over network resources and service capabilities.
MEF 3.0 Ethernet
MEF has enhanced the family of current MEF 3.0 Ethernet services by publishing the Managed Access E-Line Service Implementation Agreement (MEF 62), which defines a new service with a specific set of management and Class of Service (CoS) capabilities designed to accelerate service provisioning and to simplify management of services that traverse multiple operators.
MEF 3.0 IP
MEF has published the Subscriber IP Service Attributes Technical Specification (MEF 61) as the first in a planned series of MEF 3.0 IP specifications aiming to address these challenges. MEF 61 specifies a standard set of service attributes for describing IP VPNs and Internet access services offered to end-users and will be used as a starting point for defining attributes for operator IP services.
MEF 3.0 Layer 1
MEF is in the final phase of the review and approval process for a new specification that defines the attributes of a subscriber Layer 1 service for Ethernet and Fibre Channel client protocols – used in LAN and SAN extension for data center interconnect – as well as SONET and SDH client protocols for legacy WAN services. Nokia, Bell Canada, Cisco, and HFR have contributed to this project.