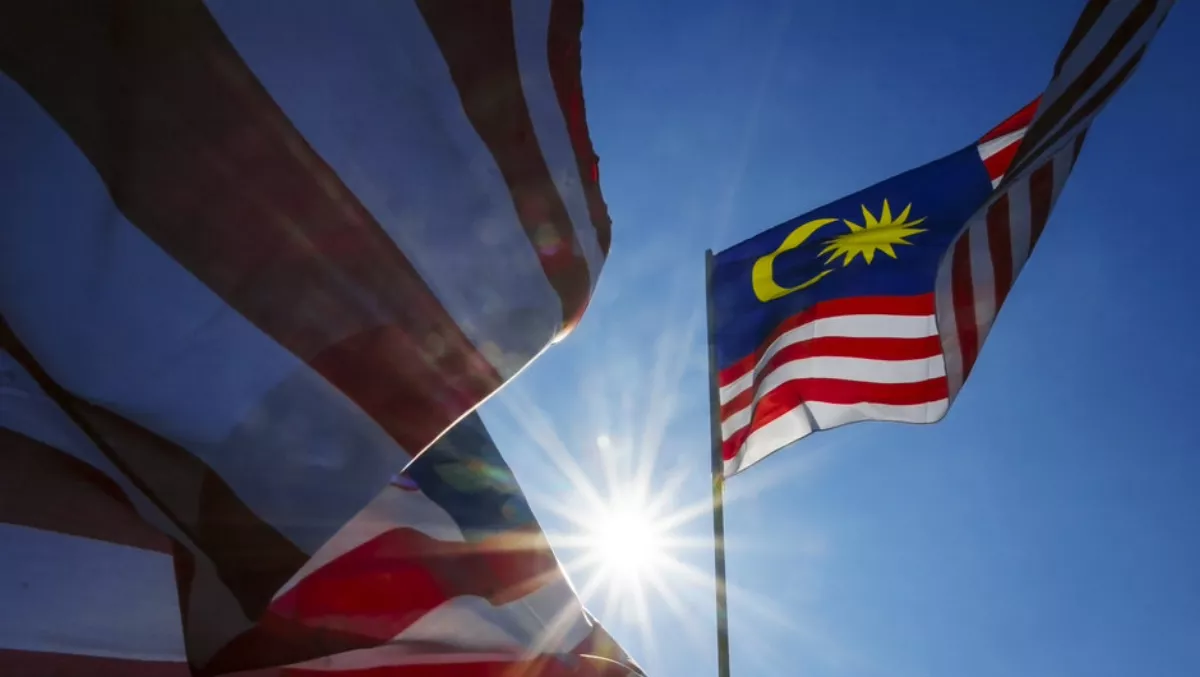 Malaysia's IT industry to skyrocket – but more needs doing
FYI, this story is more than a year old
The IT industry in Malaysia – and as a result its wider economy – is set to undergo explosive growth in the coming years.
That's according to IDC, who has predicted that by 2022 more than 21 percent of Malaysia's GDP will be digitalised with growth in every single industry driven by digitally-enhanced offerings, operations, and relationship, fuelling US$82 billion in IT-related spending from 2019 to 2022.
The country recently released its latest budget which focuses on an Industry 4.0 bluprint (titled Industry 4WRD), and IDC says this is a right step towards aiding businesses to rapidly adopt 3rd Platform technologies. Currently at the forefront of Malaysia's digital transformation adopters are the finance, telecommunications, media, and retail industries.
"In its journey towards achieving greater economic progress, Malaysia needs to do more to unlock the full potential of its digital economy. Industries in Malaysia must transform themselves by adopting best practices and emerging technologies in order to sustain and be able to compete in a highly connected and competitive world. The government and IT vendors have a major role to play in setting up right policies, development of talent, and implementation of right solutions to help end- user enterprises thrive and grow the digital economy of Malaysia," says IDC ASEAN senior research manager Baseer Siddiqui.
"The adoption of emerging technologies such as artificial intelligence, robotics and internet of things has enabled businesses across industries in Malaysia to start realising the desired outcomes such as improved customer experience, better workforce efficiency, new revenue streams and business models, but the number of success stories are still small compared to other matured digital economies. There is greater need to enable digital success at bigger scale, and to achieve it every stakeholder has to work in tandem with a comprehensive and actionable roadmap.
In regards to what the road ahead contains, IDC Malaysia has unveiled its top 10 IT industry predictions.
#1: Digitalised economy. By 2022, over 21 percent of Malaysia's GDP will be digitalised, with growth in every industry driven by digitally-enhanced offerings, operations, and relationship — driving $82 billion in IT-related spending from 2019 through 2022.
#2: Digital-native IT. By 2023, 70 percent of all IT spending will be on 3rd Platform technologies, as over 50 percent of all enterprises build "digital-native" IT environments to thrive in the digital economy.
#3: Expand to the edge. By 2022, over 25 percent of organisations' cloud deployments will include edge computing, and 25 percent of endpoint devices and systems will execute AI algorithms.
#4: AppDev revolution. By 2022, 60 percent of all new apps will feature microservices architectures that improve the ability to design, debug, update and leverage third-party code; 25 percent of all production apps will be cloud-native.
#5: New developer class. By 2024, a new class of professional developers producing code without custom scripting, will expand the developer population by 20 percent — accelerating digital transformation.
#6: Digital innovation explosion. From 2018 to 2023 — with new tools/platforms, more developers, agile methods and lots of code reuse — 4.0 million new logical apps will be created.
#7: Growth through specialisation. By 2022, 20 percent of public cloud computing will be based on non-x86 processors (including quantum); by 2022, organisations will spend more on vertical SaaS apps than horizontal apps.
#8: AI is the new UI. By 2024, AI-enabled user interfaces and process automation will replace one-third of today's screen-based apps. By 2022, 20 percent of enterprises will use conversational speech tech for customer engagement.
#9: Expanding/scaling trust. By 2023, 30 percent of servers will encrypt data at rest and in-motion; over 20 percent of security alerts will be handled by AI-powered automation; and 3.0 million people will have blockchain-based digital identities.
#10: Consolidation vs. multicloud. By 2022, the top four cloud "megaplatforms" will host 80 percent of IaaS/PaaS deployments, but by 2024, 90 percent of Malaysia 100 (M100) organisations will mitigate lock-in through multicloud/hybrid technologies and tools.