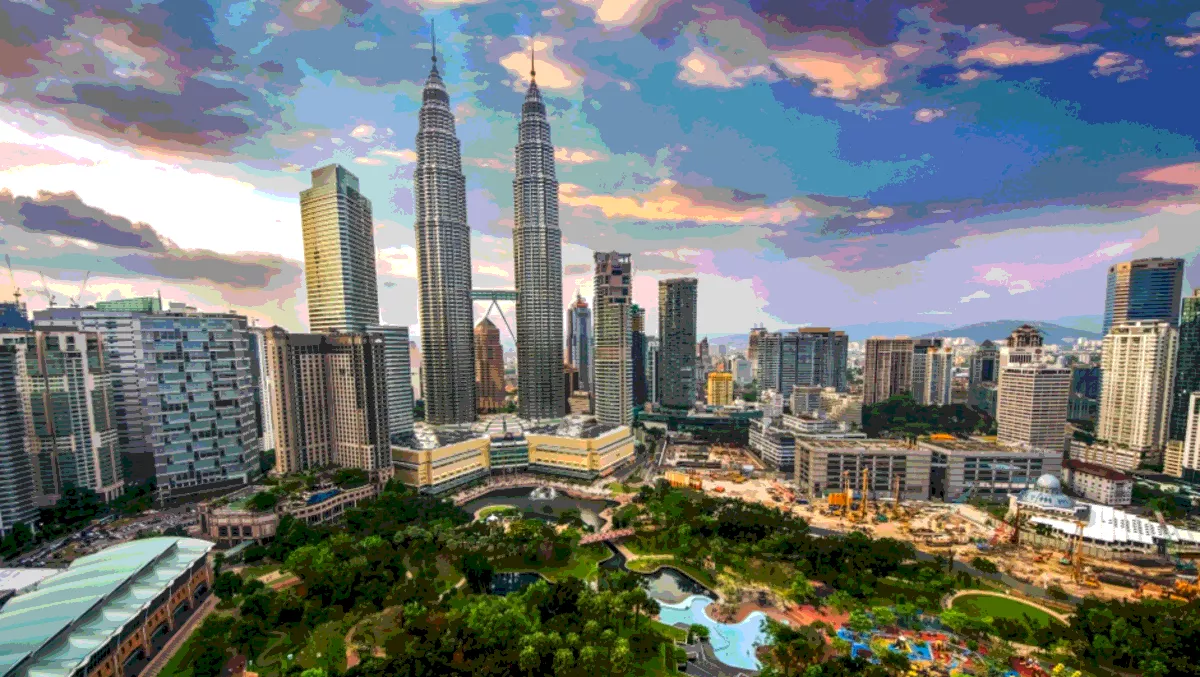 Malaysia investing in data-driven future – but obstacles remain
Countries around the world are in the midst of massive digital transformations as they seek to get a step ahead of their peers.
One of these is Malaysia, a country that openly expressed its desire to become the prime destination for high-tech industries in Southeast Asia.
Recently Malaysia's Finance Minister Lim Guan Eng revealed the 2019 Malaysia National Budget, and the International Data Corporation (IDC) says this was an important step in achieving the country's vision to become a fully connected digital economy that is fuelled by data – and consequently, data centers.
The budget focuses particularly on the Industry 4.0 blueprint with the codename 'Industry4WRD', with the goal to cater for energy and creativity within the private sector around a common goal to facilitate an era in which AI, robotics, 3D printing, and IoT will flourish in Malaysia.
IDC asserts direct support for Public-Private Partnerships (PPPs) is critical to focus the country's resources and drive economic growth, and thus far the government has been doing a good job in adopting the necessary policy changes and budget priorities to create the foundations for digital transformation and technology investments.
An example of this occurred just last month when the Malaysian Technology Development Corporation (MTDC) invited small and medium enterprises (SMEs) to get onboard with the fourth industrial revolution by embracing the launch of the Centre of 9 Pillars (Co9P) initiative.
This is effectively a physical location that facilitates interaction among ecosystem partners to encourage the development and incubation of solutions based on nine technology partners, listed as Big Data Analytics, Autonomous Robots, Simulation - Augmented Reality, Horizontal - Vertical Integration, Internet of Things (IoT), Cybersecurity, Cloud, Additive Manufacturing, and Supply Chain.
"The growth of digital economies is becoming an ever more impactful part of the global economy," says IDC Asia Pacific IoT and Telco research director Randy Roberts.
"The transition to a digital economy is a key driver of growth and development because it can provide a boost to the country's productivity across all sectors and it creates an attractive environment for new investments from outside Malaysia.
IDC has thrown some stats and forecasts behind the nine pillars for 2019:
Big data/analytics investment in Malaysia is expected to reach US$670 million led by the banking industry
Spending on IoT is forecast to exceed US$2.2 billion with the largest investment going into manufacturing
SMEs make up 98.5 percent of the total businesses and will spend approximately US$2.7 billion on new technologies
Roberts says Malaysia's digital economy is in the early stages of creating an infrastructure with key core technologies – cloud, big data/analytics, AI, mobility, social business, robotics, IoT, and 3D printing – but is rapidly advancing with substantial growth among SMEs.
"As the fourth industrial revolution becomes a key driver of the digital economy, entrepreneurs and SMEs need to assess fundamental aspects of their business, including what products and services they sell, how they deliver them to the market, the new skillsets required and how they need to organise to support their operations," says Roberts.
"Now is the time to take advantage of the new policies of the government and partner to accelerate new digital businesses.
Roberts says IDC strongly supports the government's new plan to launch the National Fibre Connectivity Plan in 2019, an initiative that aims to bolster broadband infrastructure with the goal to reach 30Mbps per customer in rural and remote areas within five years.
"The high cost of a broadband connection in Malaysia has been one of the reasons small enterprises have delayed moving their business online," says Roberts.
"Government policies that improve the affordability, access and speed of broadband connectivity will increase the adoption of digital services and show the readiness of the economy to support digital initiatives.
IDC says Indonesia and Singapore are examples where PPPs have been successful in the past, where the combination of public policy and entrepreneurship is driving the digital economy including smart city and mobile commerce services.
This is what Malaysia should strive for, as it aims to become a digitally-driven economy.