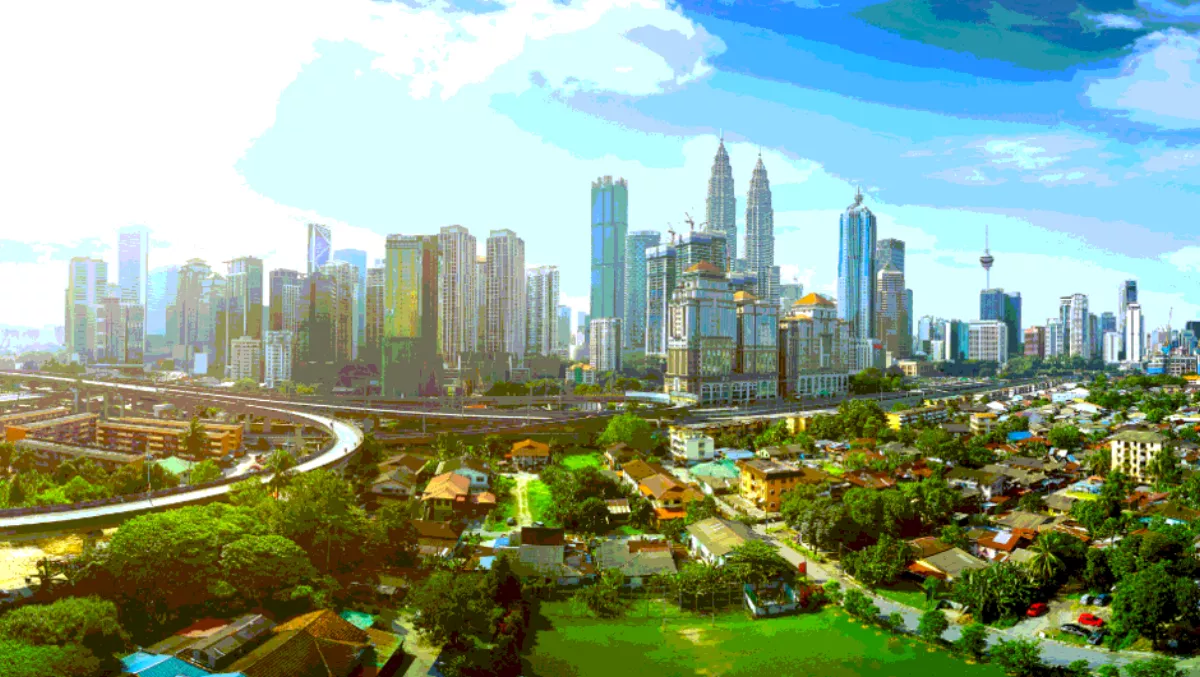 Malaysia a 'frontrunner' to become data centre hub in ASEAN
By Ashton Young,
Tue 5 Mar 2019
FYI, this story is more than a year old
Data centre services provider the Aims Group believes Malaysia's data centre industry is set to soar.
According to the company, a stronger focus on both cloud computing technology and the digitalisation of businesses will drive the current growth of the local data centre industry, but data centres must adapt with the times to succeed in this competitive space.
AIMS asserts scalable cloud technology allows businesses to be agile and flexible, and their affordability makes them an excellent foundation for companies to build their operations on in the digital age. For these reasons, cloud plays a vital role in facilitating the rise of emerging technologies such as online payment gateways, e-wallets, artificial intelligence and the Internet of Things (IoT).
However, it's not a silver bullet as many companies within Malaysia (and around the world) increasingly prefer the hybrid IT infrastructure model where they use cloud services but maintain mission-critical data in on-premises data centres.
Because of this, AIMS Group chief executive officer Chiew Kok Hin says data centres with a high presence of hyperscale cloud service providers are crucial in linking the two areas and will be able to capitalise on this parallel growth.
"With this insight, AIMS has created a cloud exchange to address the symbiotic needs of both end users and cloud providers within AIMS. End users will enjoy direct, secured connections to major global cloud service providers for an improved user experience, while cloud service providers hosting with AIMS get direct access to the community for cost and operational efficiency," says Chiew.
The influence of digitalisation on the data centre industry, which enables businesses to establish international footprints and penetrate global markets more easily, also cannot be dismissed. This convenience comes with various challenges, not least of which is providing reliable and secured connectivity across the globe.
"These businesses need data centres that provide comprehensive global points of presence and connectivity. Additionally, data centres that host Internet exchanges, as well as major global cloud and content providers, will always be first choice because of the indisputable reputation and the ecosystem needed within the community," says Chiew.
"When emerging technologies involve massive consumer data and monetary transactions, the requirements for the data centres hosting them will get more stringent. Customers should consider data centres that not only comply with global ISOs and PCI DSS standards, but also provide complete security scrutiny."
Chiew believes Malaysia's data centre industry will continue to enjoy robust growth and remain a frontrunner to become a data centre hub in the ASEAN region, largely due to supportive government policies and the continued push for digital transformation.
"In 2018, Alibaba launched its new office (first country office in Southeast Asia) in Malaysia), Microsoft listed Kuala Lumpur as a Microsoft Azure ExpressRoute site and Amazon Web Services announced a new Direct Connect location in Menara AIMS," says Chiew.
"This shows that Malaysian data centres are gaining traction from global players as an alternative to Singapore for them to establish their footprint in Asia, and we should see continued momentum in that respect this year."