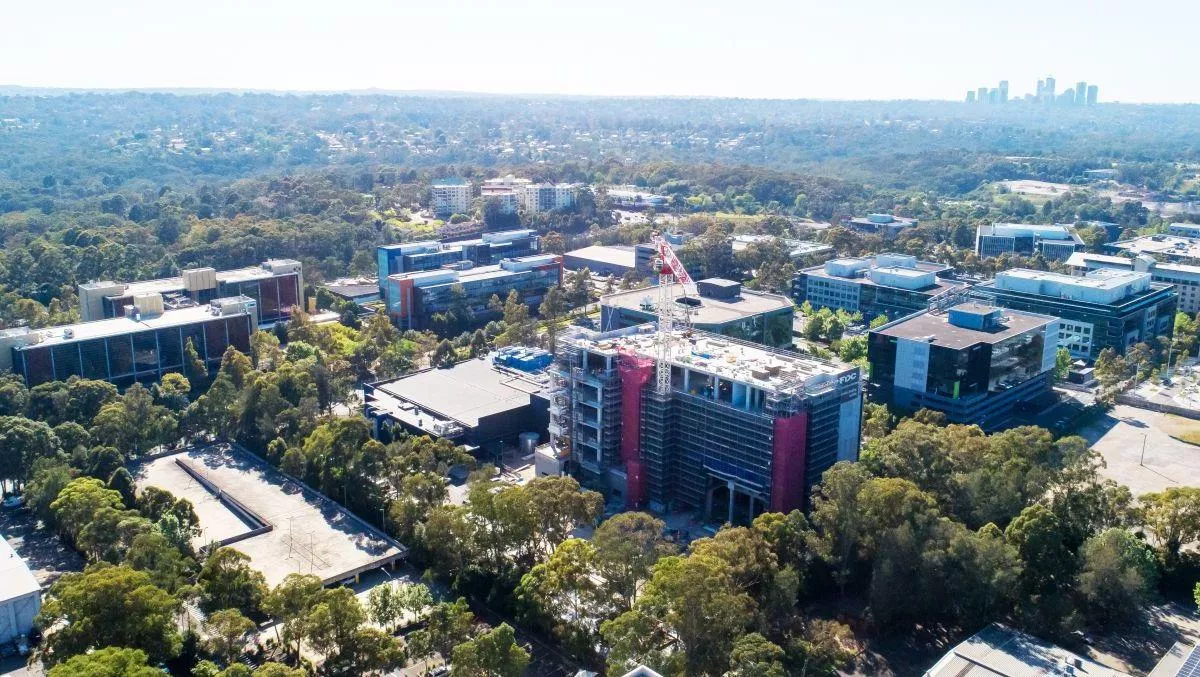 Macquarie Data Centres 'tops out' Sydney IC3E data centre
Wed 21 Oct 2020
FYI, this story is more than a year old
Australia's Macquarie Data Centres has topped out its Sydney-based Intellicentre 3 East (IC3E) data centre, with an internal fit-out now underway.
The data centre, which has a stage one investment of AU$85 million, will generate 43 megawatts of power to support Australian businesses, including the Federal Government.
So far the build has swallowed up 780 tonnes of steel reinforcement and 35.5 kilometres of electrical cabling, and it has also provided 1200 jobs for Australians during the pandemic.
Data centres and construction were both deemed essential services under the Australian COVID-19 regime, which means the company has been able to build IC3E, as well as the IC5 data centre in Canberra.
"Topping out IC3E, in spite of the many challenges we've experienced in 2020, furthers Sydney's position as a regional data centre hub and Macquarie Data Centres' key role within it," comments Macquarie Data Centres group executive David Hirst.
"There's never been a better time to deliver new capacity in Asia-Pacific – more data is being created from remote work, education and an increased dependence on the digital economy, alongside burgeoning customer expectations for high quality service delivery."
He adds that the investment in Australia's data centre ecosystem will support jobs, infrastructure and capabilities that will, in turn, support Australia's economy as it emerges from the pandemic.
IC3E will also feature a state-of-the-art cooling system that protects servers and uses the outside climate to promote energy efficiency.
HDR | Hurley Palmer Flatt director Peter Gaston details, "IC3E uses a sophisticated, alternative cooling method to standard chillers to protect stored information from worse-case scenario
temperatures. At a time of extreme weather events brought on by climate change, this gives end users with highly valuable data, peace of mind. At the same time, the data centre community has a massive responsibility to improve the efficiency of its assets, with a PUE of 1.28."
He believes that the data centre will appeal to environmentally-conscious customers.
Macquarie Data Centres also states that IC3E could fit the needs of global hyperscalers, Software-as-a-Service providers, and multinational enterprises wanting to access the Australian market.
When completed, IC3E will offer a plethora of credentials, including SCEC Zone 3 (or higher), SOC2, Tier III certification, and ISO 27001 certification. It will also have 24/7 onsite security and support, staffed by government-cleared engineers.
New South Wales Minister for Customer Service Victor Dominello joined Mr Hurst and Mr Gaston at the topping ceremony last week.