LINE Corporation chooses Cloudera to advance data and AI powered R&D
Fri, 3rd Apr 2020
FYI, this story is more than a year old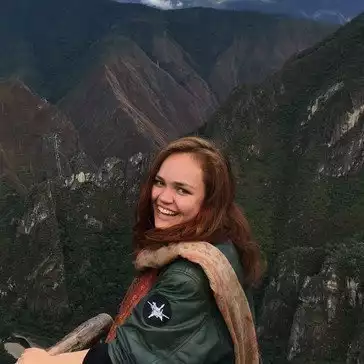 By Catherine Knowles, Journalist
LINE Corporation has selected Cloudera to develop its AI technology based business and further empower its Data Science and Engineering Centre (DSEC), thus strengthening its data-driven business objectives.
According to Cloudera, LINE will utilise Cloudera's open source technologies to manage data lifecycles and security. LINE's DSEC is a research and development (R-D) arm of the company that focuses on data platform development, data analysis, machine learning, AI technology development and fundamental research.
The department has made usage statistics and other data more accessible across other service areas of the business, allowing for more precise data analysis, information filtering and more effective data and information application, the company states.
The DSEC has to handle a large volume and variety of data in order to deliver insights to multiple lines of business and provide services for 186 million monthly active users around the world.
Cloudera's Data Platform, with enterprise-grade centralised security and governance capabilities, proposes to enable the DSEC team to manage and govern data more effectively and securely.
It will allows operators to set and maintain metadata parameters for security, regulatory compliance and data analytics, the company states.
By unifying the data warehouses from LINE's various services, LINE envisions that its data platform will be enhanced and users across the organisation will be provided with governed, self-service analytics without compromising the safety of their data, the company states.
This is also aligned with LINE's restructuring of its organisation to promote data use across businesses and departments, utilising its sizable database more actively to improve usability of its existing services as well as create new AI-powered services and functionality.
LINE Corporation engineering director of data platform and fellow of data engineering Cheolho Choi says, "In order to be at the forefront of innovation, it is crucial for us to be able to manage, harness, and secure big data while democratising it.
"Given Cloudera's expertise in architecting, designing, and securing mission-critical big data platforms, we are confident that they can improve on the robust LINE data platform to speed time to value, reinforce our data security, and reduce operational costs."
Cloudera states that from initial phases of architecture through to scale-out operations, Cloudera will provide ongoing technical domain expertise and guidance via its team of professional services consultants.
In addition, Cloudera's customised training will equip DSEC's engineers with the skills to manage and secure big data effectively, the company states, with an overall focus on promoting research and development of the AI technology powering its business.
Cloudera vice president Asia Pacific and Japan Mark Micallef says, "Consumers today expect businesses to offer personalised services and innovate quickly while keeping their data safe.
"We are pleased to help LINE address those demands by empowering its users across the organisation to transform its massive and complex data into clear and actionable insights using an integrated data platform that is scalable and delivers multi-function analytics with consistent security and governance."