Partner content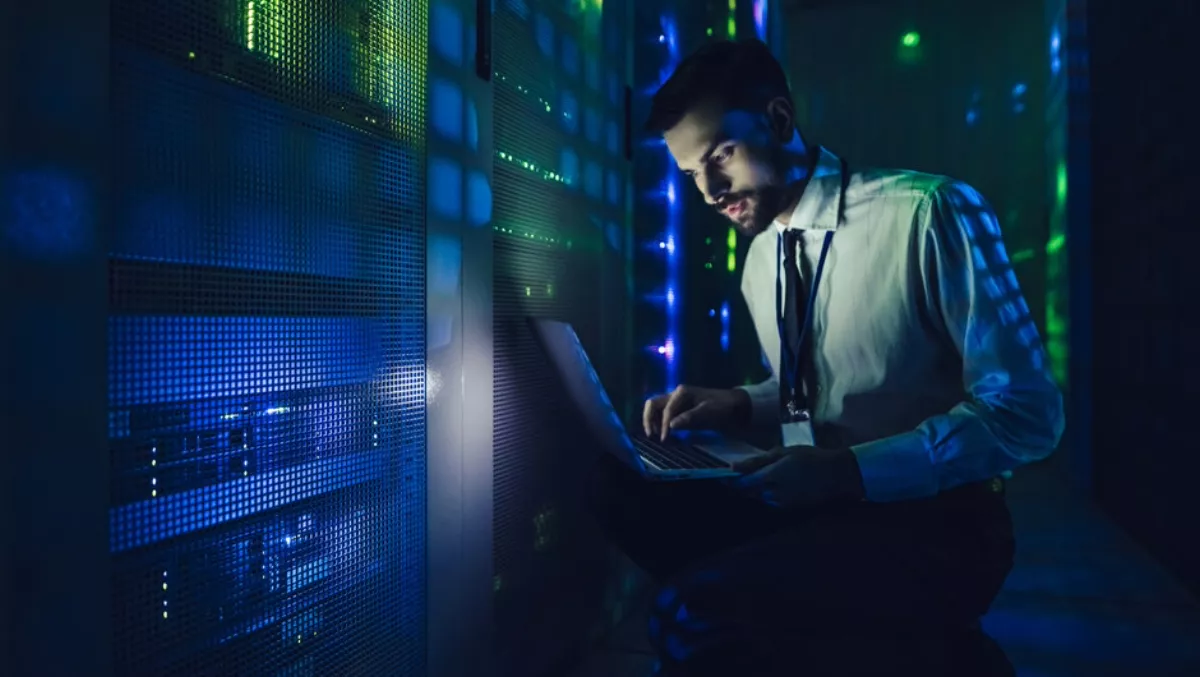 Lenovo storage solutions balancing security, flexibility, and affordability
IT budgets are constantly being stretched in multiple directions, split between meeting disaster recovery, regulation, and security requirements.
Storage data needs to be managed across both on and off-premises locations, and they need to be optimised to ensure that they are delivering the best return on investment.
The development of flash storage technology is giving data center managers greater flexibility than ever, allowing them to architect more intentional and functional data center ecosystems.
According to a whitepaper by Enterprise Storage Group (ESG), flash storage has transformed IT infrastructure for a vast assortment of workloads, not just performant databases, but virtualisation and even file environments and home directories as well.
Lenovo is one of the companies that continue to innovate on improving its ThinkSystem storage solutions in order to deliver adaptable and dynamic data storage technologies that drive down the cost and complexity of IT.
ThinkSystem DM series
Lenovo's ThinkSystem DM series delivers a portfolio of enterprise-grade, multiprotocol storage systems that feature an architecture capable of scaling both up and out to increase performance as well as capacity.
With the advent of NVMe, a new data protocol designed to maximise the potential of flash technology, the benefits of flash storage are poised to only increase.
The rapid growth rate of data is driving up the costs of infrastructure and increasing the complexity of data protection.
In addition, new technologies are making it more difficult to ensure data is placed on the right storage media in the right location.
Lenovo has developed a portfolio of solutions designed to address these principal IT challenges.
As an end-to-end IT solution vendor with servers, networking, and storage, Lenovo tackles the complexity of IT infrastructure design.
Compute, networking, and storage offerings are designed and optimised to work together, rather than validated as disparate elements.
Some of the ThinkSystem DM highlights include:
Efficient, adaptable data platform: ThinkSystem DM products are embedded with an intelligent data storage platform designed to persistently store data efficiently in the optimal location. ThinkSystem DM systems can intelligently place data across internal storage media tiers and public cloud resources. Data placement is seamless to the application. With adaptive QoS capabilities, ThinkSystem DM arrays can ensure that business-critical applications get the system resources they need. With integrated inline deduplication, all data movement and placement activities are optimised. This efficiency improvement extends the ThinkSystem DM's robust data protection capabilities, such as replication, snapshots, cloning, metro cluster support, and migration of data to public cloud storage.
Security of sensitive data: As a multiprotocol storage system, supporting both file and block-based data, the ThinkSystem DM design integrates several capabilities optimised to protect sensitive file data. Data can be encrypted in place, with support for data locking and legal hold for regulatory compliance. Further enhancing system security, ThinkSystem DM also offers multi-factor authentication.
NVMe-based Storage Architecture: All-flash storage was only an early step in transitioning the industry away from its dependency on slow mechanical storage architectures. With NVMe technology, a protocol designed for memory-based flash media, unlike SAS or SATA, data access latencies are poised to improve even further. For example, with the ThinkSystem DM series, Lenovo claims less than 1ms latency performance to all data.
ThinkSystem DE series
Lenovo's second portfolio addition, the ThinkSystem DE series, is designed for mid-sized IT environments and supports block storage protocols (FC, ISCSI).
The ThinkSystem DE controllers are upgradeable, allowing IT organisations to scale performance as demands increase or as new technologies are introduced.
With its scale-up architecture and controller upgradeability, the ThinkSystem DE is ideal for smaller storage deployments that require a simple mechanism to quickly scale capacity or performance as application demands increase.
As part of the Lenovo ThinkSystem family, the DE is validated within the larger Lenovo ecosystem, supports XClarity management integration, and benefits from Lenovo's supply chain optimisation.
The net result makes the ThinkSystem DE a reliable, cost-effective storage option for budget-conscious IT organisations.
As new technologies emerge, the benefits they provide are either limited or magnified based on how well the technology provider ensures each innovation is simple to manage, resilient, and optimised to fit into the user's budget.
Lenovo's advantages shine across these factors.
Leveraging its extensive supply chain to drive down the cost of IT, Lenovo helps ensure new technologies can fit into today's compressed IT budgets.
Click here to read IDC's report on how Lenovo helps customers drive real world benefits with its portfolio of VMware-based hyperconverged solutions.