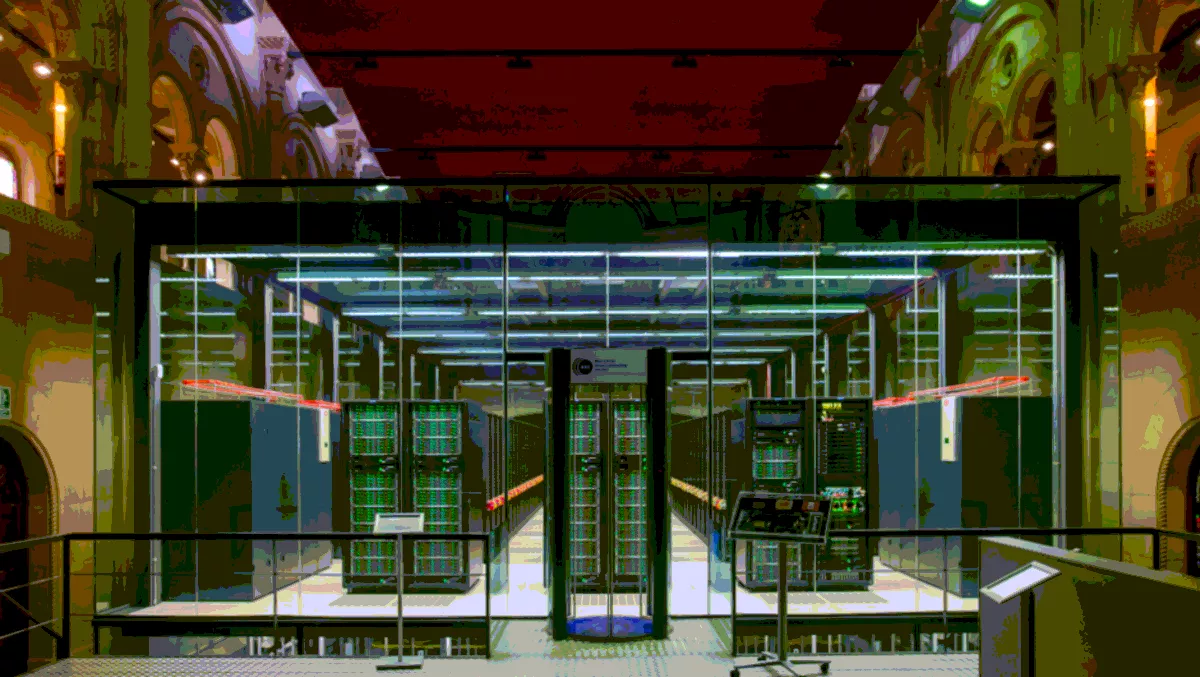 Lenovo flaunts BSC: 'World's most beautiful data centre'
Lenovo recently held a press event in Barcelona, flying in media representatives from all over Europe to benefit from a content-packed event.
The event was focused around the Barcelona Supercomputing Center's (BSC's) monstrous 'MareNostrum 4', a next-generation supercomputer that is powered by Lenovo's ThinkSystem SD530 nodes.
But more about the supercomputer later, as Lenovo dangled that little carrot on a stick while some of its leadership gave presentations on what the company is up to both now and in the future – and that's certainly not boring either.
Lenovo is a US$45 billion Fortune 500 company that has been in data center circles for more than 25 years now, having shipped more than 20 million servers.
Opening up proceedings was Lenovo EMEA Technical High Performance leader Rick Koopman, who spoke about how today's businesses have a unique advantage in being able to think and act bolder than ever before. They have the capabilities, they just need to add the vision and drive.
Koopman brought up topics like big data, AI, supercomputing, and watercooling – all fields the company is excelling in, as he revealed Lenovo is:
Investing $1.2 billion in R-D for AI technology
Providing a flexible, future-defined and AI-optimised data center capable of handling and processing the vast amount of data vital for all AI models
The #1 global provider of supercomputers, responsible for around 25 percent of all the world's supercomputers
Next up we had Lenovo Data Center Group Business Unit executive director Per Overgaard, who spoke about a rapidly changing world that needs recognise technology as if it is a utility, like electricity and water, that needs to be piped into houses and offices on tap.
Overgaard touched on how the growth of technology is solving some of our greatest challenges in key industries around the world, with the data center at the very heart of it by encouraging the growth and success of these technologies.
And then we had Lenovo High Performance Computing - Artificial Intelligence vice president - general manager Madhu Matta, who shared how data has become the 'oil' of the modern commerce engine, the research engine, and the life on earth engine.
According to Matta, 2.5 quintillion bytes of data are created daily, and this is inevitably going to accelerate – 90 percent of the data in the world was created in the last two years alone.
Among the emerging technologies requiring increasingly more data and analysis is AI, and Matta says this is where technologies like hyperconvergence is critical, given HPC has always found a way to take a large amount of data and find new insights from it – exactly what BSC is doing today.
And finally, we had the BSC director of operations Dr. Sergi Girona, who spoke about the history of the BSC's supercomputers, some of the incredible achievements of the facility which is uniquely located inside an old chapel, where they are at now and where they are going in the future.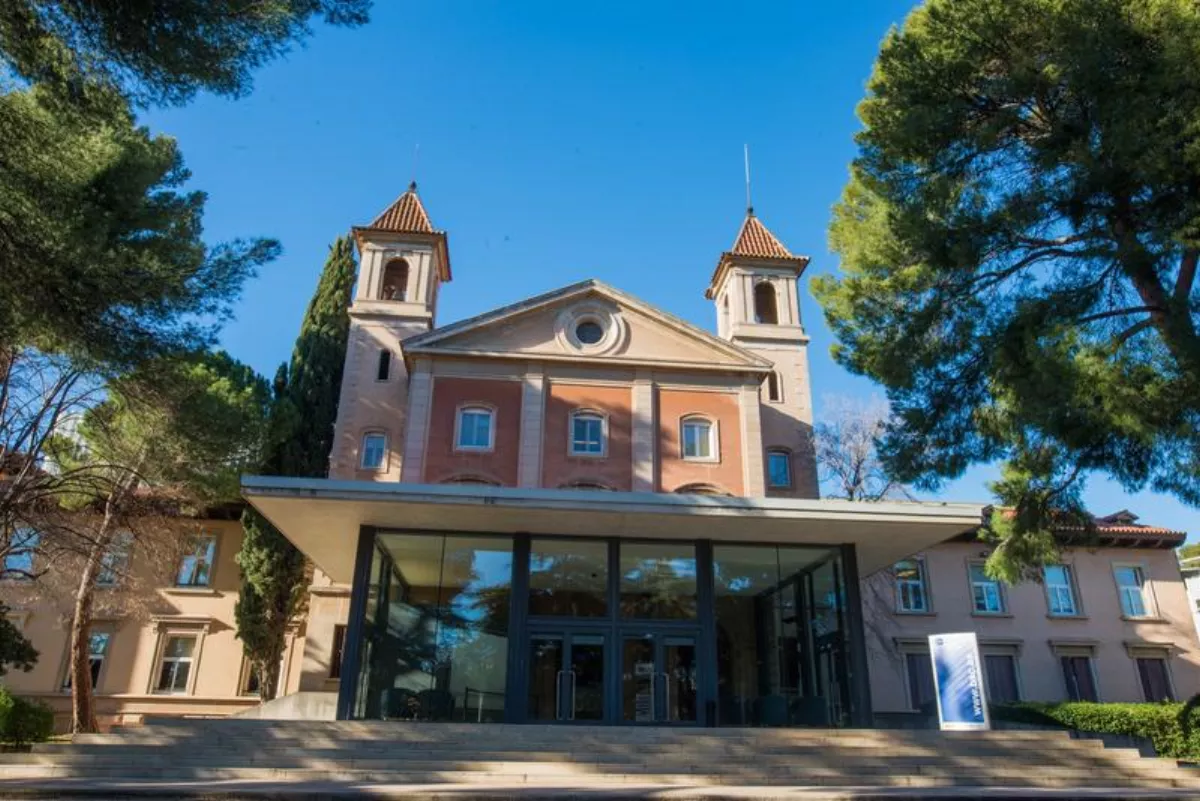 MareNostrum 4 provides supercomputing services to Spanish and EU researchers that are seeking to conduct research and development in life, earth, and engineering services. Huge advances have been made across a number of industries to offer improved healthcare, better climate forecasts, superior materials, and more competitive economies.
The facility itself is capable of producing a total peak performance of 13.7 petaflops with a general purpose cluster of 11.15 petaflops, which makes it the 13th most powerful supercomputer in the world.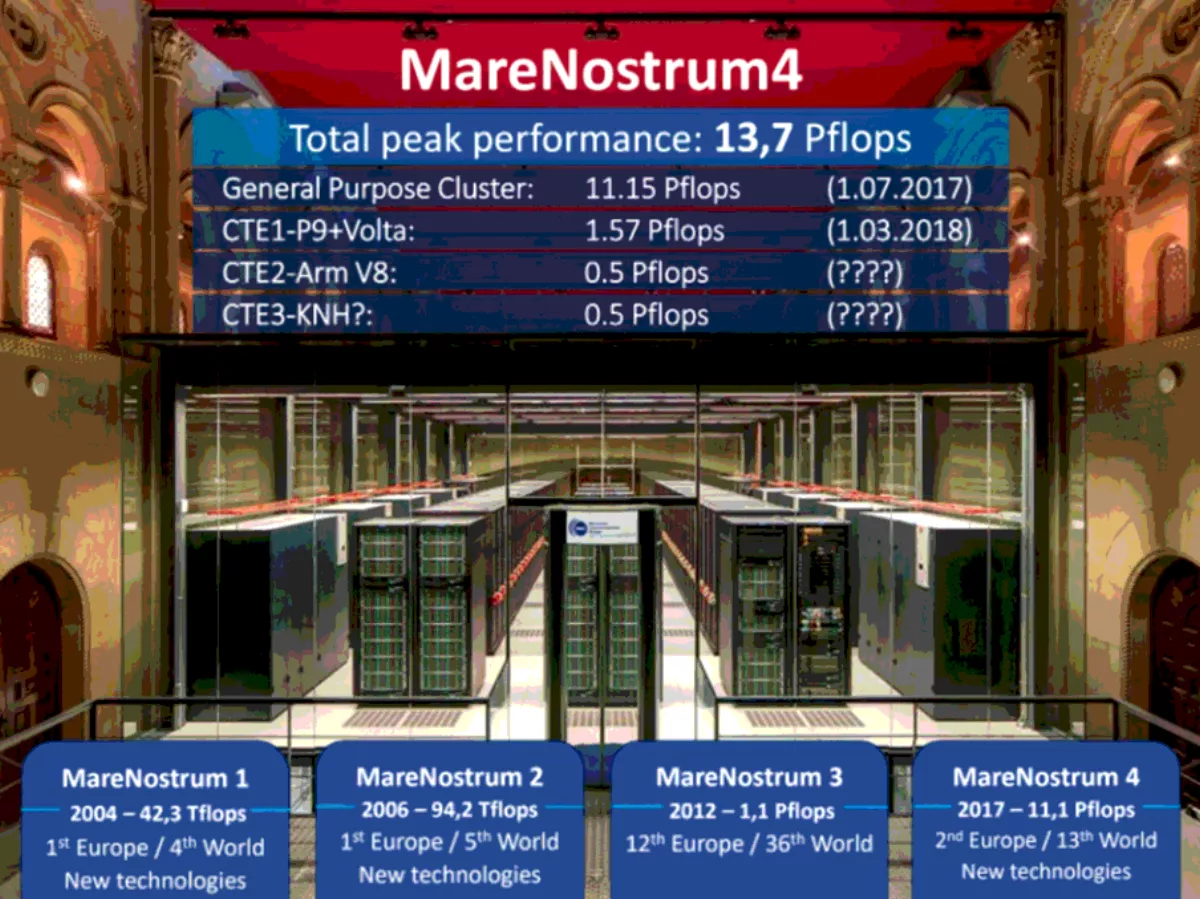 The supercomputer includes two separate parts: a general-purpose block and a block featuring emerging technologies.
The general-purpose block has 48 racks with 3,456 Lenovo ThinkSystem SD530 compute nodes. Each node has two Intel Xeon Platinum chips, each with 24 processors, amounting to a total of 165,888 processors and a main memory of 390 terabytes.
Perhaps most interesting though is its history. Firstly that it is located in the depths of an old chapel, but also the rapid advances in technology since its inception in 2014. As the name would suggest, MareNostrum is in its fourth evolution – 15 years ago its general purpose cluster was just 42.3 teraflops, enough to make it the fourth largest in the world.
The facility was stunning and it certainly deserves the handle of 'the world's most beautiful data center'.