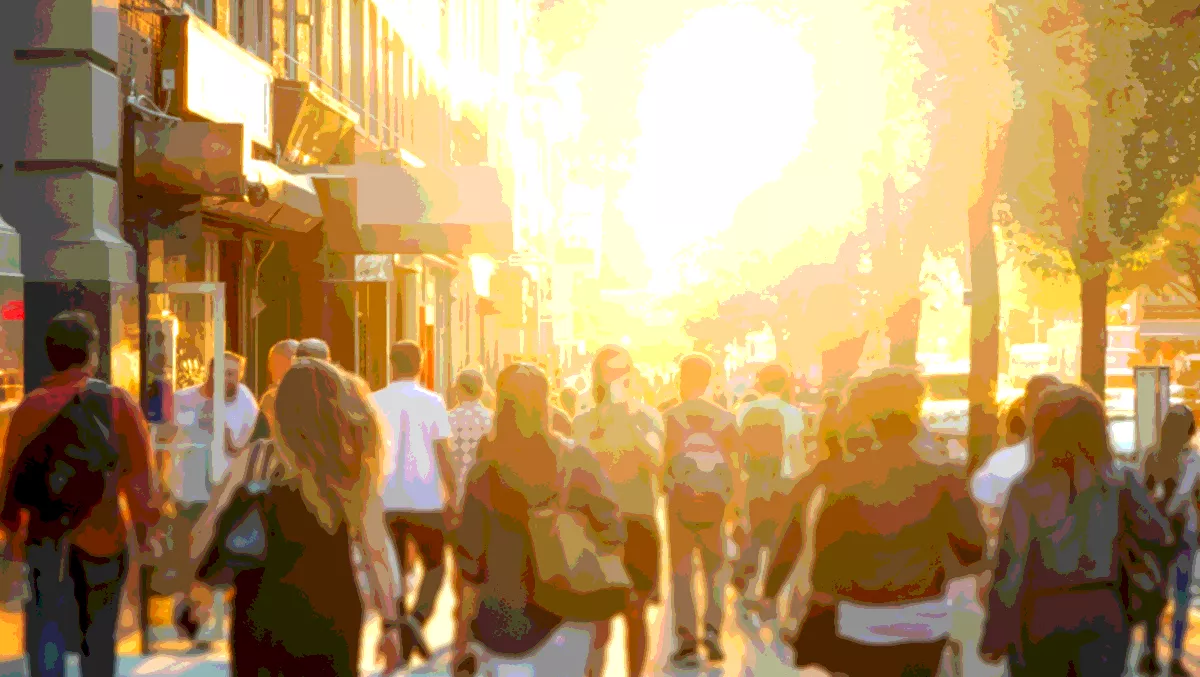 Lenovo DCG to launch new edge server similar in size to a laptop
The 2019 Mobile World Congress (MWC) has seen many new and exciting innovations, and Lenovo Data Center Group (DCG) is hoping to be among them.
Next week the company will showcase the results of its continued investment in solutions supporting IoT and edge computing as part of its IoT growth plan over the next few years.
Lenovo DCG recently recorded its fifth consecutive quarter of profit growth, and the company is hoping to ride this momentum to build a portfolio capable of taking infrastructure to where the data is, regardless of whether that is in the traditional data center, in the cloud, or increasingly, at the edge.
It's clear to see why Lenovo DCG is hedging its bets with edge computing. According to Gartner, today around 10 percent of enterprise-generated data is created and processed outside of a traditional data center or cloud. By 2022, this number is expected to skyrocket to 75 percent.
Lenovo DCG says this rapid migration is fueling concerns around data privacy, security and regulations coupled with challenges of latency, bandwidth, and downtime. It's these challenges - or rather opportunities - that Lenovo is looking to address with a broad portfolio of edge computing offerings that tackle the different ways that customers want to deploy edge computing solutions for IoT use cases.
At MWC Barcelona, Lenovo DCG will be taking the covers off its new edge server that is slightly larger than a ThinkPad. Known as the ThinkSystem SE350, it is a purpose-built server that half the width and significantly shorter than a traditional server, making it ideal for deployment in tight spaces. It can be mounted on a wall, stacked on a shelf or mounted in a rack.
Lenovo DCG says given its compact size, it enables increased processing power, storage and network to be placed where data is generated, allowing actions resulting from the analysis of that data to take place more quickly.
Given these kinds of edge servers are generally deployed outside of secure data centers, they include security measures that encrypt the data stored on the device if it is tampered with, only enabling authorised users to access it.
"There is tremendous opportunity to help customers realise the power that edge computing can bring to their organisations," says Lenovo executive vice president and Lenovo DCG president Kirk Skaugen.
"We've made significant focused investments in our IoT and Telco offerings over the past year with several strategic partners, enabling connectivity from the edge to the data center. We are committed to supporting industry open source initiatives, including the Open RAN, and Lenovo looks forward to co-chairing the Open RAN (O-RAN) Cloudification and Orchestration groups.
Lenovo shared a number of edge computing use cases to show the true capabilities of the industry:
In an effort to drive smart city capabilities, Lenovo has teamed up with Pivot3 to support mission-critical smart city and safe campus deployments across multiple sectors with Video- and Security-based solutions.
Lenovo revealed its Future-Ready Retail Store Infrastructure solution in partnership with Scale Computing, enabling retail customers to deploy mini data centers that offer enterprise-class IT infrastructure at the edge of their networks.
Lenovo is working closely with VMware on Project Dimension, which will dramatically simplify the delivery of infrastructure-as-a-service to on-premise locations including at the edge.
Lenovo has partnered with select visionary ISVs and CoSPs to validate unique use cases, enabling CoSPs to roll out new monetisable services
Lenovo and Orange have established a Joint Innovation Partnership focused on hardware composability using Intel Rack Scale Design (RSD).