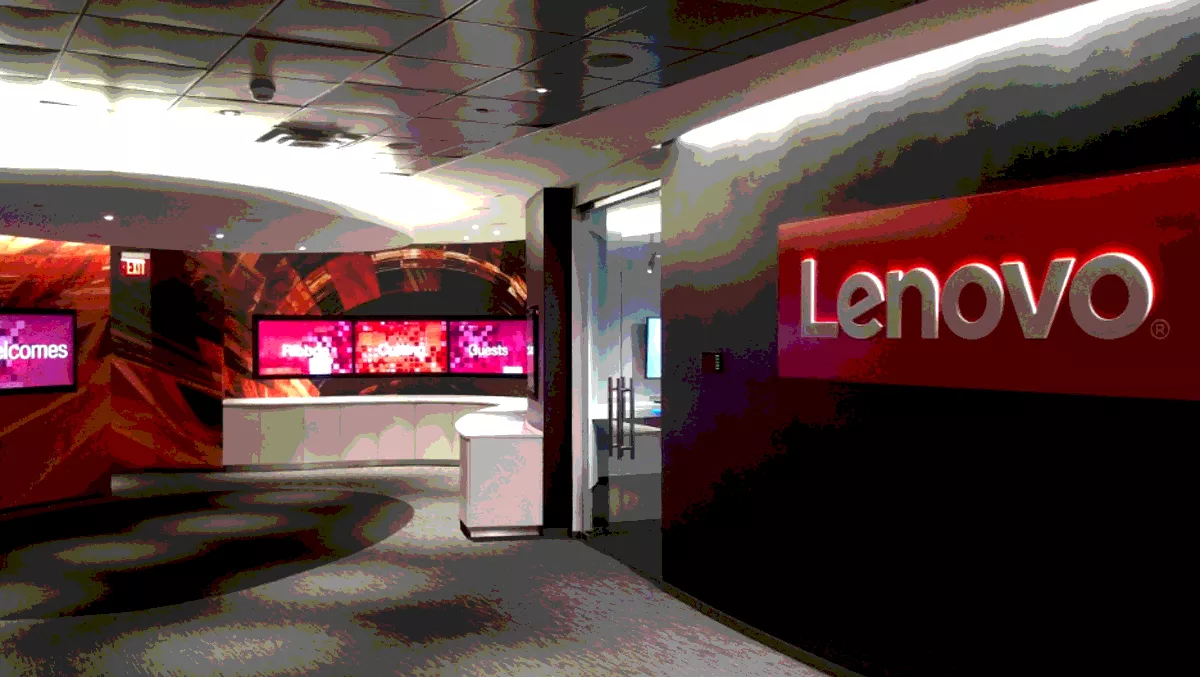 Lenovo Data Center Group revenue skyrockets 67.8% in 12 months
FYI, this story is more than a year old
Lenovo has announced the results for its first fiscal quarter ended June 30 2018.
The revenue results certainly paint a pretty picture with double-digit growth across the company for the second consecutive quarter.
Overall, group revenue grew 19 percent year-on-year to reach US$11.91 billion. Lenovo's profit attributable to equity holders grew to $77 million, up $149 million year-on-year with basic earnings per share $0.65.
"As we persistently execute our 3-wave strategy, all our businesses made solid improvements in both revenue and profitability. Lenovo has passed the turning point and entered a phase of 'acceleration' - accelerating the execution of our transformation strategy and accelerating the rising momentum in business performance," says Lenovo chairman and CEO Yang Yuanqing.
"In the future, we will maintain industry leading profitability and premium to market growth in PCs; return the smartphone business to health; build the data center business into a sustainable growth and profit engine, and continue to invest in 'Smart IoT + Cloud' and 'Infrastructure + Cloud' to drive long term sustainable return.
The Lenovo Data Center Group was one of the big movers and shakers, reporting a record revenue quarter after surging 67.8 percent over 12 months and bringing in $1.6 billion. This is the third consecutive quarter of double-digit growth for the sector.
Lenovo says the record revenue was driven by software-defined infrastructure, high performance computing, artificial intelligence, and hyperscale. The company's software-defined products (including the new ThinkAgile brand) underwent more than triple-digit growth.
The hyperscale business also saw triple-digit year-on-year growth and Lenovo says this came while improving gross profit and diversifying the customer base. Despite the rapid adoption of new technologies, traditional infrastructure continued on positive vector with flash-based storage solutions reporting 42 percent year-on-year growth.
And to top it off, Lenovo overtook HPE for the first time to become the #1 supercomputer provider on the TOP500 supercomputing list, with 117 systems.
In terms of the group's other ventures, last quarter Lenovo announced its Intelligent Devices Group (IDG) which is a combination of its Personal Computer and Smart Devices Group and its Mobile Business Group.
The IDG brought in $9.95 billion year-on-year with 14 percent growth. Under IDG, the PC and Smart Devices (PCSD) business grew 19 percent year-on-year and Lenovo hopes this to continue with further investment in its growing portfolio of smart devices.
As aforementioned, the company hopes to make more inroads into the smartphone industry and it has already made progress with its Mobile Business Group. The group managed to reduce operating expenses by more than $100 million and strengthen revenue and volume in various parts of the world.