Partner content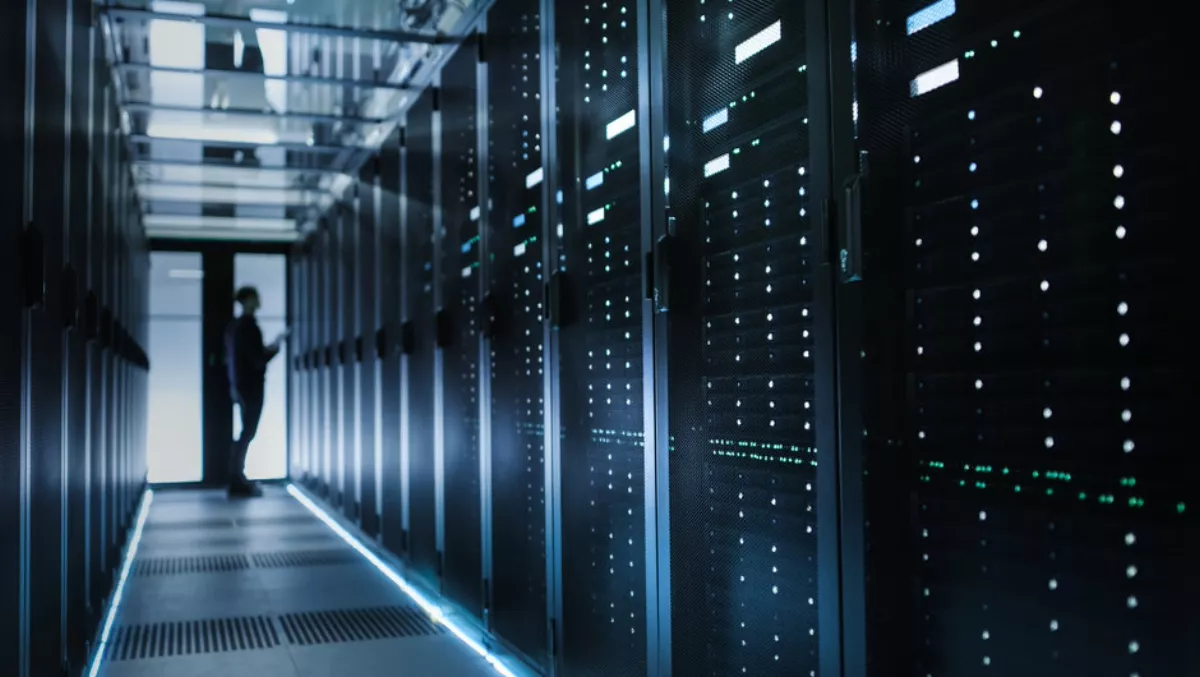 Lenovo and its partners making HCI easy for data centres
Hyperconverged infrastructure (HCI) solutions is a well-used term in data center circles – and for good reason.
Effectively, they're able to provide the best of both worlds with the benefits of traditional converged systems with the addition of a software-defined scale-out architecture.
A whitepaper written by IDC Platforms and Technologies Group Infrastructure Systems research vice president Eric Sheppard asserts that digital transformation – another well-used term – has seen enterprises of all sizes undertake projects to streamline the costs of doing business, strengthen customer relationships, capitalise on new sources of revenue, and increase workforce productivity.
Of course, this has resulted in IT being placed firmly at the forefront of these strategic decisions, which is having a profound impact on data center teams around the world as they are being forced to adapt to changing needs within the data center as it increasingly moves from a physical product to a subscription service.
And that's where HCI comes in. Effectively, it's able to provide the best of both worlds with the benefits of traditional converged systems with the addition of a software-defined scale-out architecture.
A company blazing a trail in this space is Lenovo with its ThinkAgile VX offering, a solution that has been tailored to dramatically increase operational simplicity within the data center by stamping out complexities related to system integration and lifecycle management.
Benefits of Lenovo's ThinkAgile VX include a reduction in capital expenditure, risk and deployment times, while increasing storage utilisation and productivity. Furthermore, the automation of low-value tasks can simplify management, allowing for better allocation of resources.
Partnering with other technology suppliers has always been an important part of Lenovo's DNA, and is especially true for its ThinkAgile portfolio of converged systems as the company works intimately with many of today's most important software-defined infrastructure suppliers – one of these being VMware.
"ThinkAgile VX Series are complete hyperconverged solutions that are fully tested and supported by Lenovo. All ThinkAgile VX Series systems are built and tested by Lenovo with VMware vSAN certified components and ship fully configured to the customer's site," says Sheppard.
"Lenovo's professional services team can install the systems, which helps to eliminate risk and ensure the system is ready to operate immediately. ThinkAgile VX Series customers receive unified support through the Lenovo ThinkAgile Advantage program. This provides a single support line for all hardware- and software-related support needs, including VMware software.
Sheppard says the partnership between Lenovo and VMware has been a critical pillar within the enterprise IT industry for decades, and it's this shared commitment that has helped create revolutionary products like Lenovo's ThinkAgile VX portfolio.
"The two companies bring products to market that combine each company's strengths and drive real world benefits to their customers. Looking forward, converged systems will be increasingly influenced by software-defined solutions running on server-based platforms that incorporate hybrid cloud into an administrator's workflow," says Sheppard.
"While this change has undeniably begun, it is still in its early days. IT teams should work closely with companies like Lenovo and VMware to make sure their data center investments are able to drive real world TCO reductions that allow IT teams to focus on applications and business outcomes rather than low-level infrastructure management.
Read IDC's report on how Lenovo helps customers drive real world benefits with its portfolio of VMware-based hyperconverged solutions.