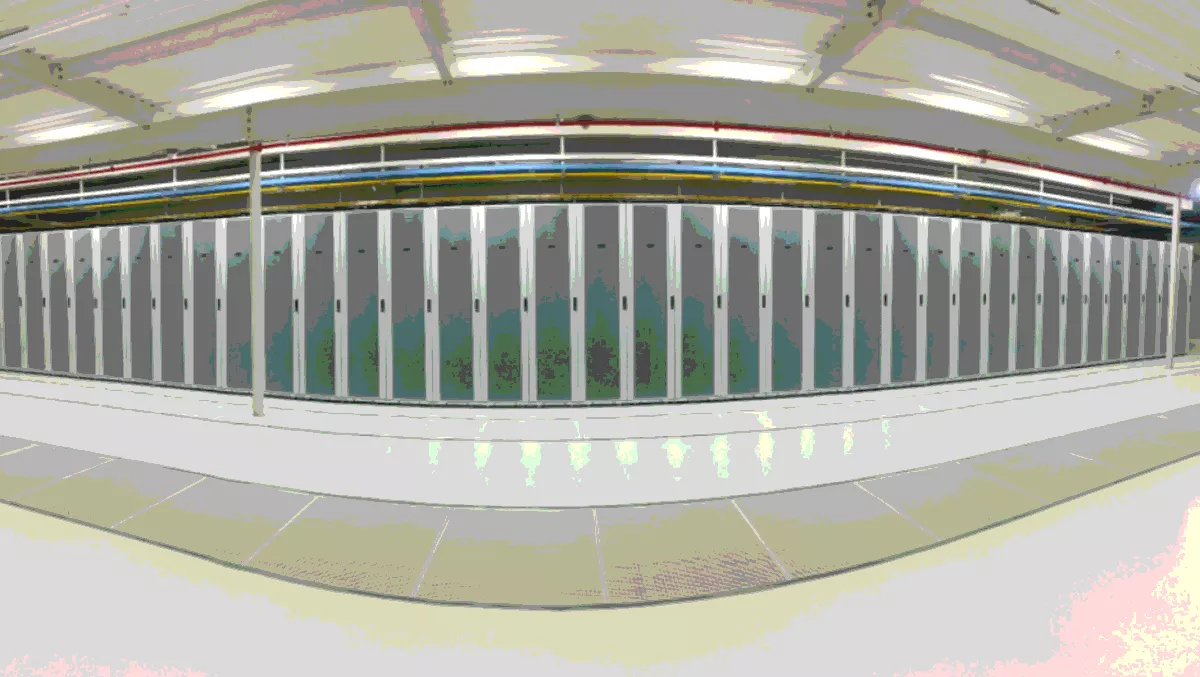 Launch of large-scale colocation data centre in Amsterdam just the beginning
FYI, this story is more than a year old
After purchasing its domain name for more than $500,000, Datacenter.com has begun its roll-out of large-scale colocation data centers around the world.
The first phase of its flagship data center in Amsterdam (Datacenter.com AMS1) was recently completed with the highly energy-efficient data center featuring a unique setup with indirect adiabatic cooling technologies while achieving a calculated pPUE figure of 1.04.
The facility is located in the heart of Amsterdam's Southeast business district that geatures one of the highest fibre densities in the world. When it's finished, the facility will pan 5,000 square metres of colocation data center space upon completion.
Phase one of this carrier neutral data center facility in Amsterdam provides 1.800 square metres of net technical colocation space and is now open for business.
The facility has been engineered to deliver 2N critical power redundancy, allowing for concurrent maintenance without interruption. Each data center development phase has been designed to to ensure no interruptions to the existing infrastructure and data halls during installation and commissioning of future development phases.
Datacenter.com CEO, Jochem Steman says their secure and reliable colocation data center has generated serious interest from a number of customers with more than 60 percent of phase one already being pre-let to a variety of customers.
"Our company management and engineering team gained trust and commitment from a significant part of those prospects. Among them quite a lot of cloud providers, also large ones, planning to reduce the cost of their global network access and improve their business performance," says Stemen.
"Our highly efficient data center infrastructure with high-density power levels and multiple low-latency connectivity options to choose from will cater to the needs of HPC, finance and gaming customers as well.
Stemen says the facility is one of the most energy-efficient and thus cost-effective data centers in the city with very limited power and cooling capacity required per unit of IT.
AMS1 is equipped with the latest generation of highly energy efficient Uninterruptible Power Supply (UPS) systems and is running entirely on green power generated from renewable resources.
"We're not just trumpeting our environmental credentials," says Mr. Steman.
"Datacenter.com is able to submit third party evidence - as we've been awarded ISO 14001:2015 environmental certification among other certifications that we think are must have accreditations for an enterprise-grade colocation provider.
And, Steman asserts, these figures and accreditations are not just for their environmental efforts.
"Green technological innovation is the key to building future-proof colocation data centers while achieving an operationally efficient, high-performance computing environment for applications that include HPC, financial trading, and gaming," says Steman.
"Datacenter.com AMS1 will serve new market demands from the digital media sector, financials, cloud service providers and enterprises requiring demanding, highly available and carrier-neutral data center space in Amsterdam - utilising the international network density and low latency fibre connectivity in this area.
And as for the future, Steman says this launch is just the beginning of a global roll-out.