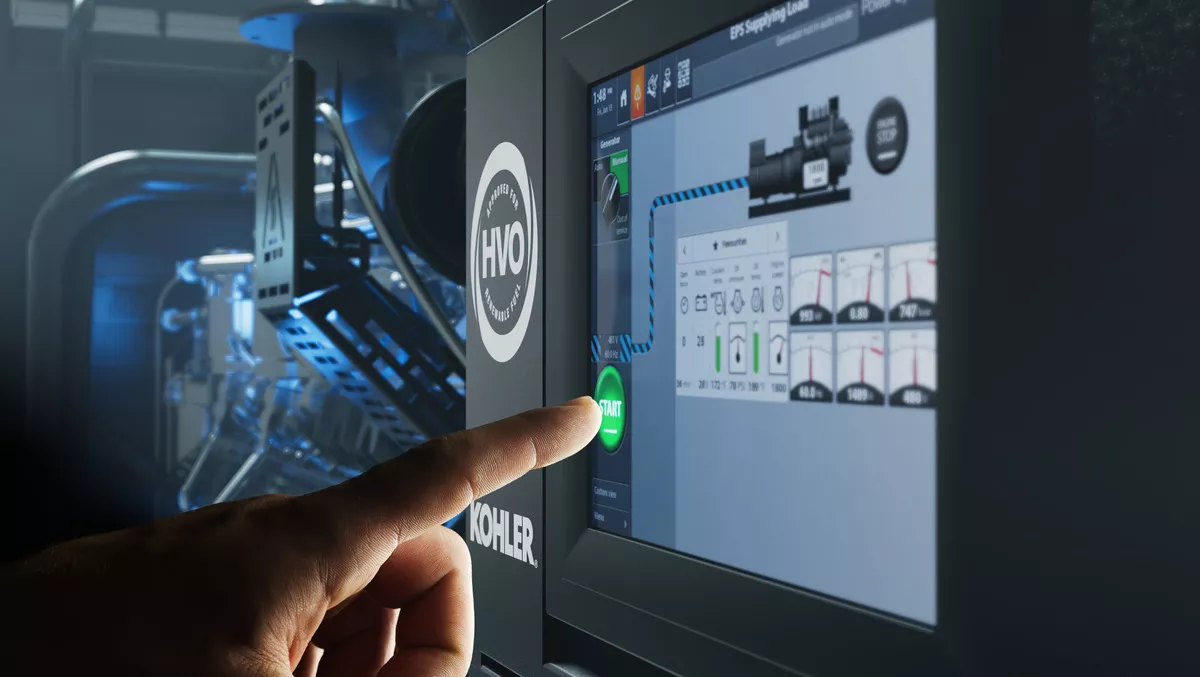 Kohler Power Systems diesel generators now more sustainable
FYI, this story is more than a year old
Kohler Power Systems has announced its diesel generators are compatible with Hydrotreated Vegetable Oil (HVO), a major breakthrough in the usage of alternative fuels in backup power.
The installed generators do not need to be adapted in any way, which allows renewable fuel to immediately be rolled out to customers looking for a way to reduce their carbon footprint.
In addition, the solution applies to Kohler Power Systems' complete range of mission-critical diesel generators.
"At Kohler, we have already made great strides in making our generators inherently more efficient, reducing emissions regardless of the fuel used," Kohler Power Systems president James Zhang says.
"Now with HVO, we have taken a massive leap forward in our sustainability journey by greatly reducing the carbon footprint of our diesel products.
The renewable fuel is a next-generation offering that includes all the benefits of a sustainable fuel source without any first-generation biodiesels.
Compared to first-generation offerings, which had a storage life of only six months, HVO is considerably more stable with no sensitivity to oxidation, meaning it can be stored long-term.
Further, it is 90% carbon neutral and sourced entirely from waste products, which makes it part of a circular economy.
Because HVO contains many of the same characteristics as fossil fuels, it streamlines the shift to biofuel because the two fuels can easily be mixed directly in the tank.
This also means HVO can be used immediately as the sole fuel supply for all Kohler diesel generators, regardless of if they are currently in use or new.
Founded in 1873, Kohler Co. is one of the oldest and largest privately held companies in the US, with over 40,000 associates and 50 manufacturing locations around the world.
The company designs, manufactures and innovates kitchen and bath products such as luxury cabinetry, tiles and lighting, as well as engines, generators and clean energy offerings.
Additionally, Kohler Co. creates offerings to deal with pressing issues for underserved communities worldwide, including clean water and sanitation.
Kohler Power Systems is part of Kohler Co. and has been operating in the power solutions market since 1920, manufacturing engines and complete power systems.
This includes providing generators for a range of uses globally, such as portable, marine, residential, commercial and industrial, as well as automatic transfer switches, switchgear, monitoring controls and accessories for emergency, prime power and energy-management applications.
Moreover, the company's focus is on reliable, leading edge power-generation products, clean energy solutions and comprehensive after-sale support.
"Customers can continue to rely on Kohler for their backup power needs, and now with a greater commitment to sustainability and reducing their carbon footprint, while not compromising on performance.
"The HVO fuel option supports Kohler's commitment to our Better Planet strategy within the Believing in Better operating philosophy that focuses on overarching environmental goals," Zhang adds.