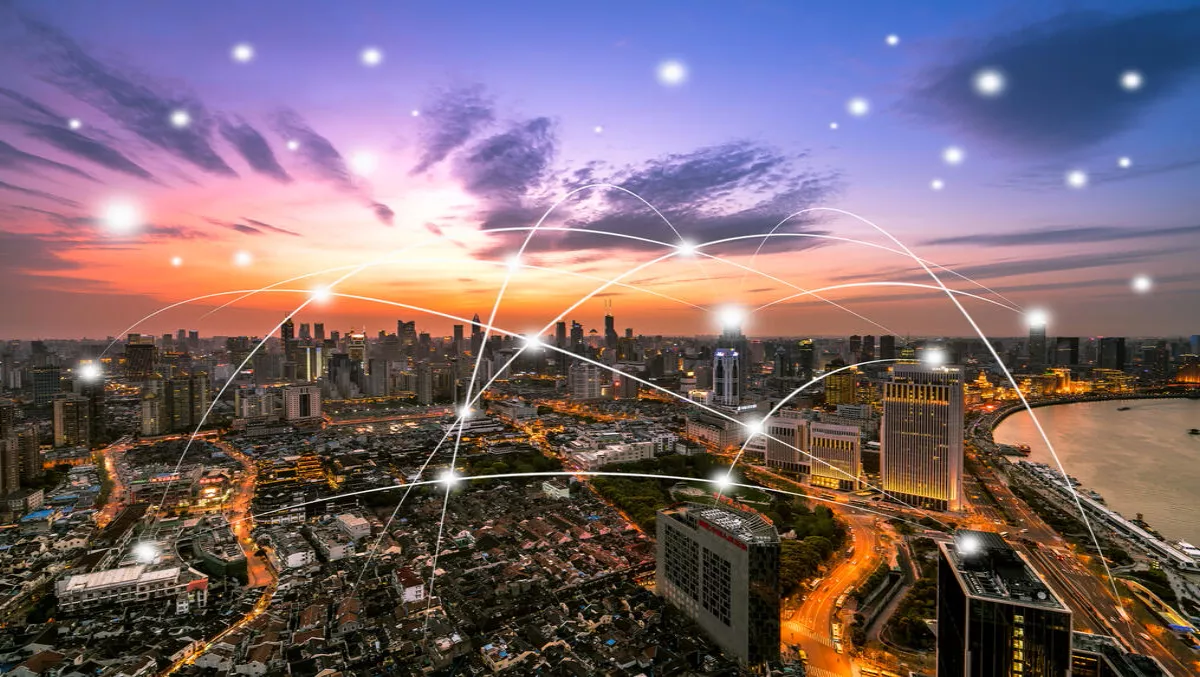 Juniper Networks unveils new cloud-grade networking to simplify cloud transformation
FYI, this story is more than a year old
Juniper Networks introduces a new range of enhancements and addition to is product portfolio, including Junos Node Slicing Application and Universal Chassis.
Built to advance cloud transformation for enterprises and service providers, the latest portfolio additions offer a new a simplified way to create cloud networks capable of deploying services faster.
This latest release comes at a time where the continuing digitisation across industries and the rise of personalised cloud services have created both opportunities and challenges for businesses.
In turn, network traffic also continues to grow exponentially, increasing the complexities in storage, networking and compute layers, says Juniper Networks.
At the same time, many companies are facing an uphill battle when it comes to keeping up to speed in a cost-effective and simplified way as end-user demand for new applications continues.
If left unaddressed, the realities of today's cloud landscape will become unsustainable for many businesses, especially from a cost standpoint, claims Juniper Networks.
Juniper Networks' latest releases aim to address these concerns.
"The demand for cloud-based services continues to create disruption, resulting in complexity for operators and enterprises that need to pivot quickly. In order to establish a foundation to innovate across IT layers, organisations need to rethink the network," comments Paul Obsitnik, vice president, portfolio marketing, Juniper Networks.
"This is the next wave of cloud transformation, and Juniper is delivering it with Cloud-Grade Networking. We have been on this journey for a number of years and we believe Cloud-Grade Networking encapsulates the key tenets that organisations need to follow in order to reimagine how networks ultimately enable them to drive business success," continues Obsitnik.
Mark Robinson, CEO and managing partner, enfoPoint, says service providers and enterprises today are facing new challenges as networks need to support cloud-based services like artificial intelligence, virtual reality, self-driving cars and Internet of Things that continue to grow and require fluidity to respond to customers' evolving demands.
Robinson says, "the network needs to change and Juniper's Cloud-Grade Networking approach represents a bold move towards solving these challenges with a scalable, flexible and automated solution built for the cloud era.
New portfolio enhancements and highlights include:
Junos node slicing
Adhering to the platform first approach, Junos OS now supports the convergence of multiple concurrent network functions on the same physical routing infrastructure. This lets service providers and enterprises optimise their infrastructure while offering differentiated services with enhanced operational and administrative isolation within a single chassis.
By decoupling the network software from the underlying infrastructure, Junos Node Slicing aims to accelerate service deployment, reduce capital outlay and improve overall operational efficiency.
Universal Chassis
This is a cloud-grade chassis that will allow customers to standardise on a hardware platform across their data center, core and network edge.
By decoupling line cards from the physical chassis, users can reduce the operational burden of sourcing, procuring and deploying disparate routing platforms across different use cases.
Professional services
Juniper is introducing two new automation Professional Services (PS) engagements. One of the new PS offerings aims to provide continuous network infrastructure integration to automate design and audit network environments to make it possible to evaluate new network changes within hours, rather than months.
The other offering moves network automation from being human-driven to event-driven, enabling network workflows to seamlessly merge with the rest of IT workflows.
NorthStar controller enhancements
Juniper's wide-area network SDN extends support for Source Packet Routing in Networking (SPRING) capabilities for more precise traffic engineering control and programmability across the network.
In addition, NorthStar Controller supports real-time stream telemetry via the Junos Telemetry Interface (JTI) and offer real-time traffic visualisation, trending and optimising at the click of a button.
Obsitnik concludes, "we are excited to offer a new approach that simplifies the IT burden of operating a network, helps our customers find new efficiencies for the cloud era and enables exciting new applications and services to be imagined."