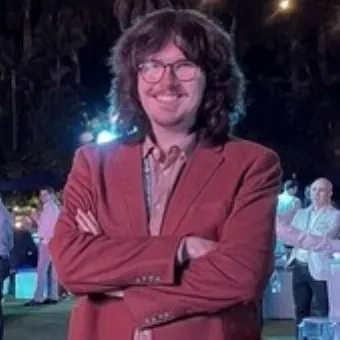 By Zach Thompson, News Editor
Gartner has named AI-driven networks vendor Juniper as a Leader in the Magic Quadrant, giving it the highest score for Completeness of Vision.
Juniper's Leader status for Indoor Location Services comes after the company was named a Leader in the 2021 Gartner Magic Quadrant for Enterprise Wired and Wireless LAN Infrastructure, receiving the highest scores in both categories for Ability to Execute and Completeness of Vision.
The move to Leader in this category also comes after Juniper was named a Visionary for the previous three consecutive years.
Additionally, Juniper is the only vendor named a Leader in both of these Gartner Magic Quadrant reports.
"Indoor location solutions use differing algorithms, techniques, frequencies and architectures to achieve the core functionality of the indoor location market, which is to provide the location of a static or mobile asset or person within one metre or three feet," Gartner says.
Juniper says it offers an entirely standards-based indoor location solution delivered through various cloud-hosted services tailored for specific use cases.
These include User Engagement, such as wayfinding and push notifications, Asset Visibility, Premium Analytics and Contact Tracing.
Juniper adds that its access points converge Wi-Fi, Internet of Things and a 16-element virtual BLE (vBLE) antenna array within a single device.
It says that doing this maximises functionality while minimising the need for costly overlay networks and battery beacons.
Juniper also integrates with various ecosystem partners via open APIs to strengthen other technologies like UWB and Lidar for additional location use cases.
"We are excited to see the Juniper Mist solution earn distinction in what many view as the preeminent analysis of both the wired/wireless access and indoor location spaces," Juniper Networks AI-driven Enterprise vice president and CTO Bob Friday says.
"As more enterprises look to integrate user engagement, facilities management, proximity tracing, asset tracking and other location-based services with their wireless LAN infrastructure, Juniper continues to stand out from the competition with a fully integrated, experience-first standard-based solution with proven scale, performance and ease of operations."
Juniper recently announced significant growth for the AI-driven Enterprise business, which includes wired/wireless access, indoor location services and SD-WAN driven by Mist AI.
The company adds that its Mist AI annual business doubled in 2021, with record Wi-Fi and access switching sales.
Juniper's Gartner Magic Quadrant success comes after cloud services provider Nipa chose the company to accelerate digital transformation across Thailand's businesses.
The partnership will see Juniper supporting Nipa to reinforce its current network infrastructure as the company expands and in anticipation of growing demand for endpoint flexibility in light of Thailand's rapidly transforming digital economy.
Powered by Tungsten Fabric, Nipa is Thailand's first full-service OpenStack public cloud services provider.
The upgrades will enable Nipa to establish a common set of policies and services across campuses, supporting Layer 2 and Layer 3 VPNs.