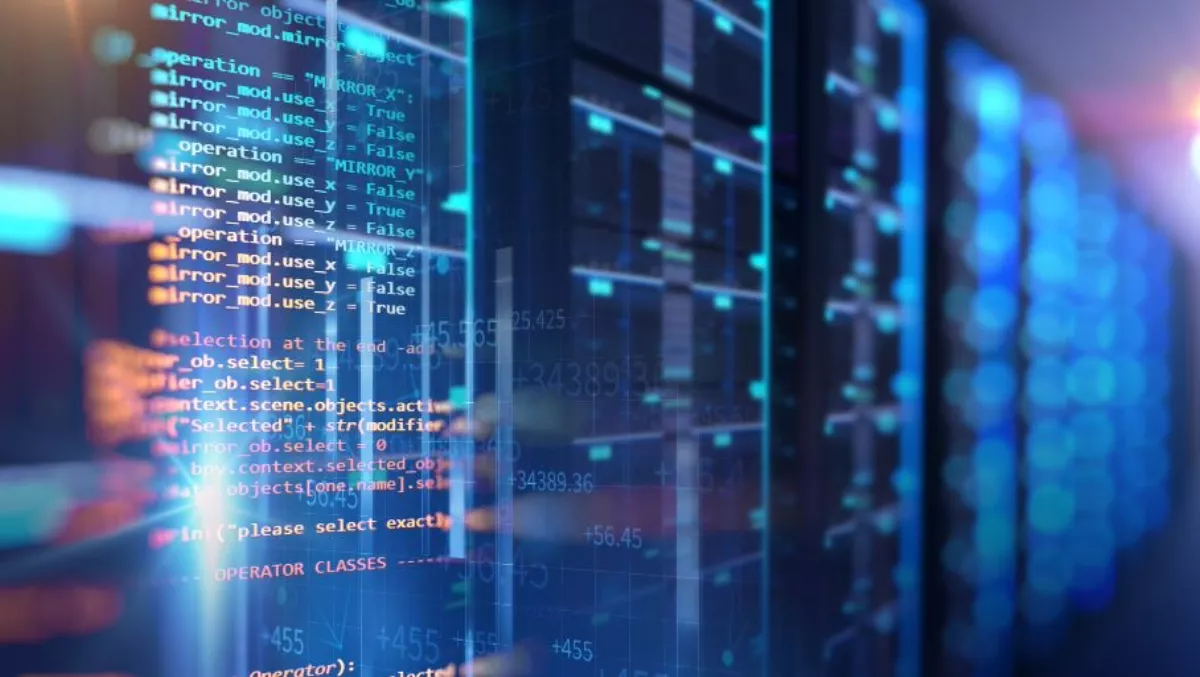 Juniper Networks leads 400GbE transition with comprehensive roadmap
Juniper Networks announced a broad 400GbE refresh to its wide-area network, data center and enterprise portfolio with leading routing and switching densities. The new technology will help service provider, cloud and enterprise customers recalibrate network economics as they transition to 400GbE to lower cost-per-bit while keeping up with increasing bandwidth demands from emerging 5G, augmented and virtual reality, cloud, and 4K video production and distribution.
Today's news highlights upcoming 400GbE innovations across Juniper's PTX, QFX and MX series for a wide range of use cases, including backbone, peering, data center interconnect, scale-out metro core, telco-cloud services and hyperscale data center IP fabrics, all of which demand high bandwidth, low latency and uncompromised security.
Building upon the recently announced 400GbE-capable Juniper Penta Silicon, the company plans to introduce new generations of ExpressPlus and Q5 silicon to enable native 400GbE and Flex Ethernet support with tighter MACsec integration to thwart unlawful data intercept. Juniper's next-generation silicon brings forward all existing functionality in previous generations while adding deep telemetry, SPRINGv6 and VXLAN EVPN support.
As service providers, cloud operators and enterprises all face the challenge of keeping up with exponentially growing traffic, Juniper continues to challenge the existing economics of networking across its major product lines to meet the needs of a variety of key customer use cases. With these innovations, Juniper is giving its customers unprecedented capacity while also providing the flexibility and programmability needed to continuously adapt to future trends.
News highlights:
IP Transport
Juniper is executing its scale-out 400GbE WAN strategy with the unveiling of the new 3-RU PTX10003 Packet Transport Router for next-generation backbone, peering and data center interconnect applications ready to deploy high-density 100GbE and 400GbE.
Scale-out is a fundamental design principle for many cloud providers as they distribute service delivery closer to subscribers for a consistent and high-quality user experience, and the new PTX10003 – the industry's first packet transport router to accommodate universal multi-rate QSFP-DD interface for seamless 100GbE to 400GbE upgrades – delivers this in a cost-optimized form factor with native MACsec support for 160x100GbE and FlexE support for 32x400GbE interfaces. PTX10003, powered by the next generation of ExpressPlus silicon, is expected to be available during the second half of 2018.
Data Center
Juniper is enhancing its QFX series of data center switches with 400GbE technology to enable the next-generation of IP Fabric with investment protection as customers increase the capacity of their data centers to meet emerging high-performance applications and as server connectivity transitions to 50GbE and 100GbE uplinks. Together with Contrail Enterprise Multicloud, the QFX makes automating multiple independent cloud infrastructure from a single pane of glass seamless.
The new QFX10003 switches offer 32x400GbE in a compact 3-RU form factor. The system can scale up to 160x100GbE giving customers investment protection as they transition to 400GbE. The QFX10003, which will be powered by the next generation Q5 silicon, features a deep buffer enabled by Hybrid Memory Cube memory, allowing it to absorb network traffic spikes and reduce application latency across MACsec encrypted 25GbE, 50GbE, and 100GbE environments.
QFX10003 is expected to be available during the second half of 2018. The new QFX5220 switches, which feature the latest generation of merchant silicon, offer 32x400GbE in a compact 1-RU form factor. These switches also offer flexible 50GbE, 100GbE and 400GbE interfaces for server and inter-fabric connectivity, providing deployment versatility and network investment for the 400GbE cloud transition. The QFX5220 is expected to be available in the first half of 2019.
WAN services
The recently announced MX Series 5G Universal Routing Platform, powered by Juniper's new Penta Silicon, provides customers with 400GbE interfaces and industry-first support of native MACsec and IPsec encryption that can originate and terminate thousands of IPsec sessions without sacrificing performance. Juniper Penta Silicon-powered 400GbE MPC10E line cards for the MX960, MX480 and MX240 are expected to be available in the first half of 2019.
As in previous generations, Juniper's modular chassis innovations continue to deliver investment protection for the large installed base of MX, PTX and QFX across carrier, cloud and enterprise deployments with an upgrade path to 400GbE.