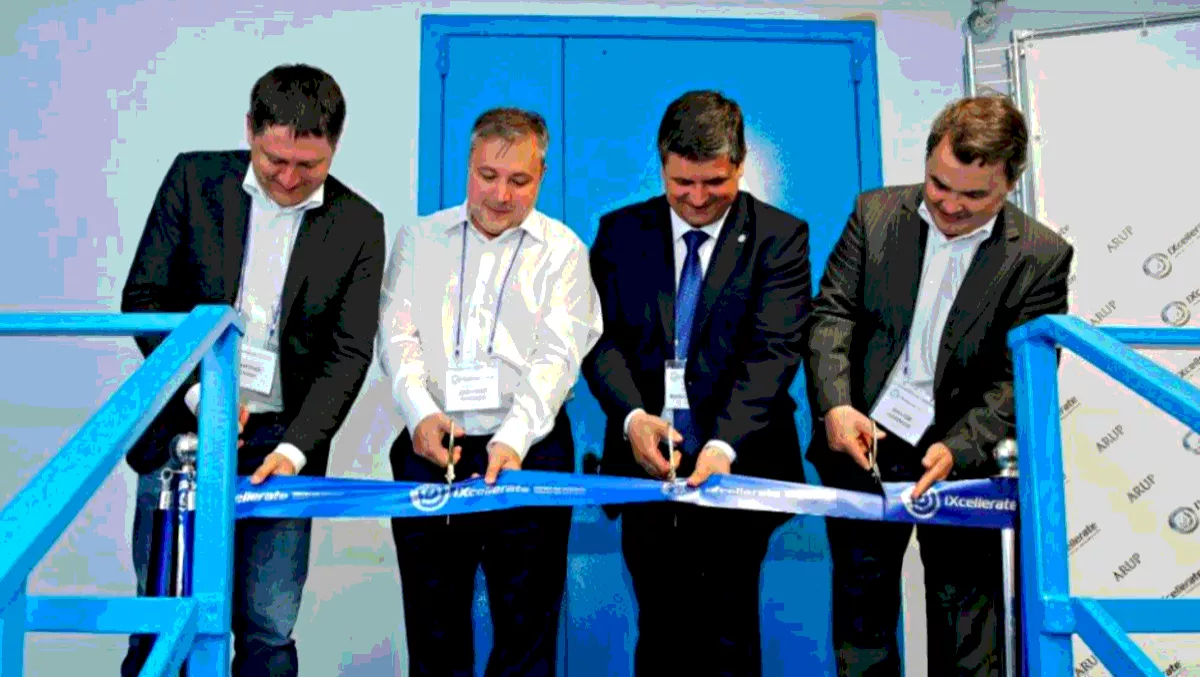 Ixcellerate opens doors and reveals tech to largest data hall in Russia
​IXcellerate has announced the official opening of the largest data hall in Russia and the third expansion of its Moscow-based data center campus.
Work began on the extension for IXcellerate Moscow One back in the final quarter of 2017 soon after a US$15 million convertible loan deal was struck with a group including Goldman Sachs.
The new space has been constructed to house a massive 1,100 racks within a single and undivided space of 2,500 square metres, an investment that exceeded $20 million.
10 percent of the space is already pre-sold with a further 20 percent reserved for the expansion of existing and new clients.
According to IXcellerate, the idea of a single-volume space was adopted early in the design process as it allows for significant increase of new data hall capacity wile reducing capital costs for construction and equipment. The company assures there are a number of benefits for the customer, including:
Customised installation and scalability of the power and cooling capacity
Long term planning within one single highly-connected campus
Increased redundancy in cooling
Optimal time savings and reduced installation costs
IXcellerate CEO Guy Willner says just five years ago the company was a startup, and now it is a fully-fledged international company with the goal of becoming the most advanced data center in Russia with the best technology, customer service, and team.
"Year after year we boost our clients' trust, maintaining safe storage and processing of data within the Russian territory for both Russian and international customers. Our reputation reinforces our decisions and first-class service," says Willner.
"These principles form our ethos and provide a strong competitive advantage within the Russian market. Going forward we will continue following this principle as we expand across the market.
IXcellerate asserts the new data hall is customer ready, adhering to all required international regulations and performing to the highest global standards – at the time of publication, the centre was in the final stages of passing the Uptime Institute audit and obtaining Tier III certification in the 'design' category scheduled for June 2018.
Partners involved in the creation of the data hall include ARUP, the company that handled the design process, and Vertiv, the company that handled the technology and implemented the engineering solutions in addition to offering solutions to reduce TCOs.
Some of the technologies being utilised in the data center hall include:
A cooling system organized through multiple independent sources that includes a 'classic' DX scheme that utilises refrigerant gas-based CRAC units as well as chillers with free cooling.
An eco-friendly chiller-based system that uses adiabatic cooling and the ability to use recycled condensation and rainwater with Liebert AFC adiabatic free cooling chillers, as well as the Liebert PDX with Vertiv EconoPhase, an air-cooled direct expansion critical system with refrigerant pumping module incorporated to allow a shift from compressor to economiser mode when conditions suit.
Uninterruptible power supplies with modern lithium-ion batteries, which are smaller, lighter and last longer than traditional ones.
A fire extinguishing system that utilises distilled water mist supplied via a dry-pipe system, which features not only sprinklers on the ceiling and underneath the false floor, but also 60m fire hoses.
"We have been a trusted partner of IXcellerate for over 5 years now. In that time, they established themselves as one of the largest and most innovative data center providers in Russia," says Vertiv EMEA president Giordano Albertazzi.
"As IXcellerate celebrates their Moscow One data center's third phase of growth, we can reflect on the evolution of this state-of-the art facility that has won multiple industry accolades and is testament to the company's commitment to deliver breakthrough innovations in power and thermal management to the Russian colocation market.