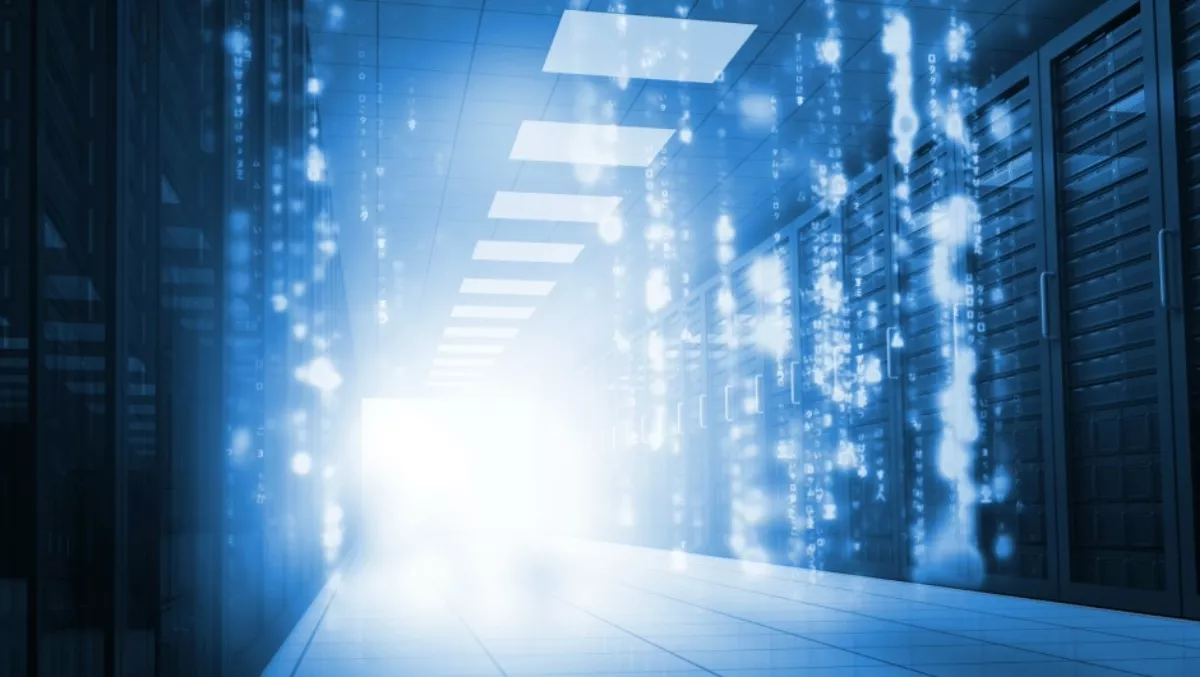 It's time to get ready for tomorrow's digital data centers
As data centers continue to become faster, more efficient and secure, most businesses are content to make incremental improvements in their systems to stay current.
While there is certainly logic behind this approach, drastic changes are ahead. For example, data centers will start growing, up. Enabled by rail-based robotics, they will start taking advantage of vertical space to minimize footprints and reduce real estate costs. These robots will also help minimize downtime as they will be directed by continually improving predictive maintenance programs. Since robots don't need to see, they will also virtually eliminate other costly variables such as lighting. All of which will combine to form a massive competitive advantage over current systems.
While we may not have arrived at the robot-driven, 'lights out' data center of the future quite yet, technology is moving at breakneck speed, putting IT teams under pressure to redefine their data center strategies.
In the past, organizations often built their own data center, tailored to their needs. The infrastructure team probably spent most of its time performing routine maintenance and upgrades, and firefighting the end-user problems arising from that center. But not only do IT staff now have to provide an utterly professional, solid core infrastructure, they also have to deal with their company's need to succeed in an increasingly digital world. High-speed broadband, big data and analytics, mobility and the cloud have become the driving forces behind the rapid evolution of digital businesses. Firms are making huge efficiencies as they master these digital technologies to improve their operations and their marketing effectiveness, seizing the opportunity to alter the value they can bring to customers.
The Internet of Things (IoT) and its potential to bring every object, consumer and activity into the digital realm, is set to vastly multiply the amount of data that businesses and governments process. According to a recent report by Juniper Research, there will be 38.5 billion connected devices by 2020, a rise of over 285% from 2015. In Australia, it's just the beginning with only 26% of respondents to a recent survey indicating they have deployed IoT solutions. However, with those organizations already realizing the benefits, others are sure to follow suit in close order.
For organizations using data to create differentiating value, this means no let-up for the IT team – quite the reverse. Technology teams can expect to continue allocating many resources to supporting their enterprise's new digital initiatives, instead of focusing on core IT needs. Organizations won't have a lot of time to act, either, because these changes to a data-saturated, hyper-connected and broadband world are global – the ground is shifting under our feet.
Enter the digital data center
The need to free up IT teams to focus on areas such as development and innovation has never been more pressing. What if it was possible to outsource data center requirements to an innovation hub – a ready-made, 'rentable' scalable environment for planning, launching and refining long-term strategies? What if this digital center directly connected businesses with partners who shared synergies, so they could both get expert support with implementation and guidance on managing infrastructure in convenient and secure locations?
Progressive organizations are recognizing the implications of tapping into data centers that don't just sell power, space and cooling facilities, but have transformed into digital ecosystems with powerful online tools and fast interconnections to data, business partners and essential services. They are realizing that by placing themselves at the center of these ecosystems and mastering new digital relationships with potential partners, they can scale up, achieve advanced agility and shape business outcomes in new ways.
Capitalizing on the digital center revolution
What might this look like in practice? A digital data center that is also a vibrant, connected digital ecosystem should be able to provide access to a huge choice of broadband and mobile networks, internet exchange points, content distribution networks and fixed lines.
Organizations should also be able to quickly and safely migrate some or all of their workloads across a global network. At the same time, taking advantage of easy integration with public, private and hybrid clouds.
Becoming a digital enterprise is no longer simply about becoming more efficient. It is also about operating in a smarter world where doing business looks very different. In this environment, proactive enterprises are letting market-leading specialists – and one day, perhaps even robots – manage their IT infrastructure. This is allowing them to focus on their core business, manage costs and lower risk.