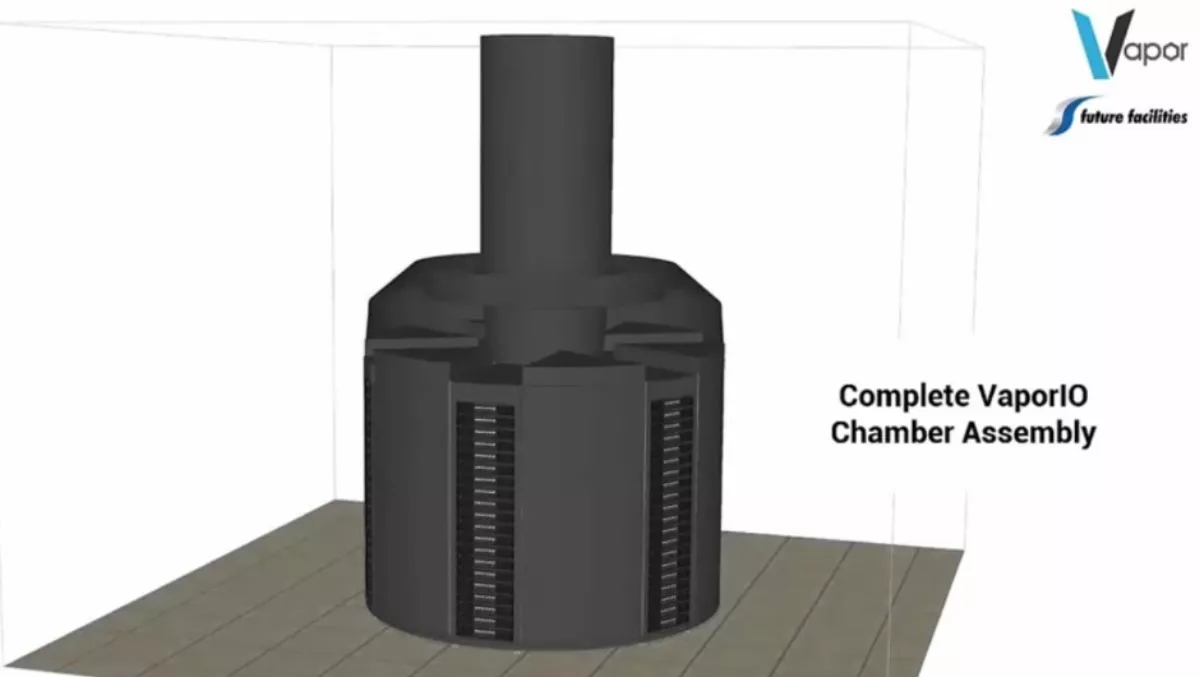 It's a rack, Jim, but not as we know it...
United States data center solution provider Vapor IO has raised its first round of funding for the industry's first hyper collapsed disaggregated data center solution.
Investment banker Goldman Sachs, with participation from AVX Partners, led the Series A funding round. The companies did not disclose how much funding has been raised.
The funding will be used to expand Vapor IO's data center engineering and development teams and accelerating product development.
The startup, which came out of stealth in March, has been making waves with its efforts to re-imagine the modern data center.
Instead of traditional racks, Vapor IO has designed what it calls the Vapor Chamber – cylinders, nine foot in diameter, which can accommodate up to 150kW across six 42RU racks.
Designed for those looking to increase density and 'significantly lower capex/opex investments when deploying compute and storage resrouces for remote and on-premise/edge purposes, the Chamber is designed to be used is areas where physical space is at a premium.
Cold air is drawn from outside the cylinder, with hot air pushed up a column in the center.
The company has also developed an open source platform for data center workload automation, OpenDCRE, and VaporCore, which it dubs 'the next chapeter in data center telemetry and cloud situational awareness'.
Cole Crawford, Vapor IO founder and chief executive, says the company has been focusing for the past nine months on building a telemetry optimised data center analytics company whose mission is to modernise today's legacy infrastructure and design.
"Recognising the need for innovation and the now standard deployment of open source technologies, we're thrilled to partner with Goldman Sachs and AVX Partners to drive full stack data center automation in an industry that has traditionally bifurcated the physical assets from the application," Crawford says.
Chris Pacitti, AVX Partners general partner, says the company typically focuses on emerging coapnies with early revenue traction. "That said, on rare occassions we find a startup, such as Vapor IO, so well positioned and promising that we gladly make an expection," Pacitti says.
"We strongly believe the Vapor IO team has the vision and knowhow to truly change the data center industry," he adds.