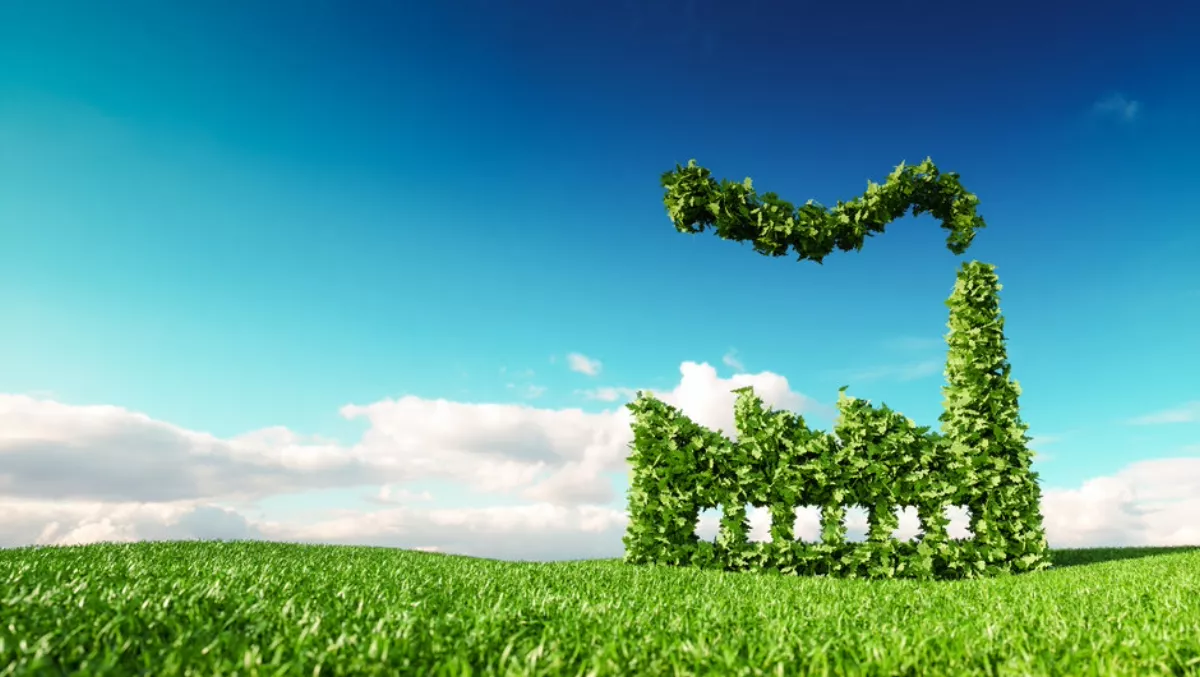 Iron Mountain extends commitment to greenhouse gas reduction
Storage and information management services provider Iron Mountain has made a solid commitment to the planet.
The company recently announced the formal approval from the Science Based Targets initiative (SBTi) of its 2025 greenhouse gas (GHG) emissions goals.
This puts Iron Mountain as a member of an exclusive but growing group of over 150 global corporations with an endorsed goal for delivering GHG reductions in line with the Paris Climate Accord.
Iron Mountain's SBTi-approved commitment is to reduce absolute GHG emissions 20 percent by 2025 for a 2016 baseline and includes both direct and indirect carbon emissions - also referred to as Scope 1, 2 and 3 by the Greenhouse Gas Protocol, a partnership between the World Resource Institute (WRI) and the World Business Council for Sustainable Development (WBCSD).
Including the effects of expected business growth, achieving this goal will require a reduction of more than 50 percent of normal, "business as usual" carbon usage by 2025.
Iron Mountain's latest commitment to sustainability comes on the back of several other initiatives.
In 2018, Iron Mountain joined the RE100 initiative, a collaborative, global platform developed by The Climate Group, committing to use renewable energy sources for 100 percent of its worldwide electricity.
"It is fantastic to see our RE100 member Iron Mountain continuing to set ambitious targets for climate action," says The Climate Group (an international non-profit dedicated to accelerating climate action) RE100 head Sam Kimmins.
"Committing to 100 percent renewable electricity is a key practical step companies can, and must, take to achieve their SBTi goals. Sourcing clean energy cuts emissions, future-proofs business operations and delivers benefits to the bottom line as the cost of renewables continues to fall. It is a choice all companies should be making; it simply makes business sense."
Iron Mountain pledged to complete global conversion to renewable energy by 2050, and has already done so with its data centers and operations in the UK, Ireland, the Netherlands, and Belgium.
Additionally, the company has made several power-purchase agreements (PPA) to ensure that its data center operations are 100 percent powered by renewable/ energy.
"As a global organization, we recognize the impact that our daily operations can have on the world, and in 2013 began a journey to better understand and mitigate that impact," says Iron mountain president and chief executive officer William Meaney.
"That understanding has led us to today, where we look at sustainability as an opportunity to make our operations more efficient and uncover insights that we can pass on to our customers and industry peers to do the same. Our commitment and progress to realizing this opportunity has helped us improve both our business and our customers' businesses, and we're proud to join the ranks of the SBTi-approved companies in setting aggressive targets to reduce our GHG emissions."
The SBTi is a collaboration among CDP of the United Nations Global Compact, World Resources Institute (WRI) and the World Wide Fund (WWF). The SBTi uses a rigorous, metrics based consensus driven process to determine if a company's greenhouse gas (GHG) emissions reduction. Targets are sufficiently ambitious to be in line with the level of decarbonization required to keep global temperature increase below 2 degrees Celsius compared to pre-industrial temperatures.