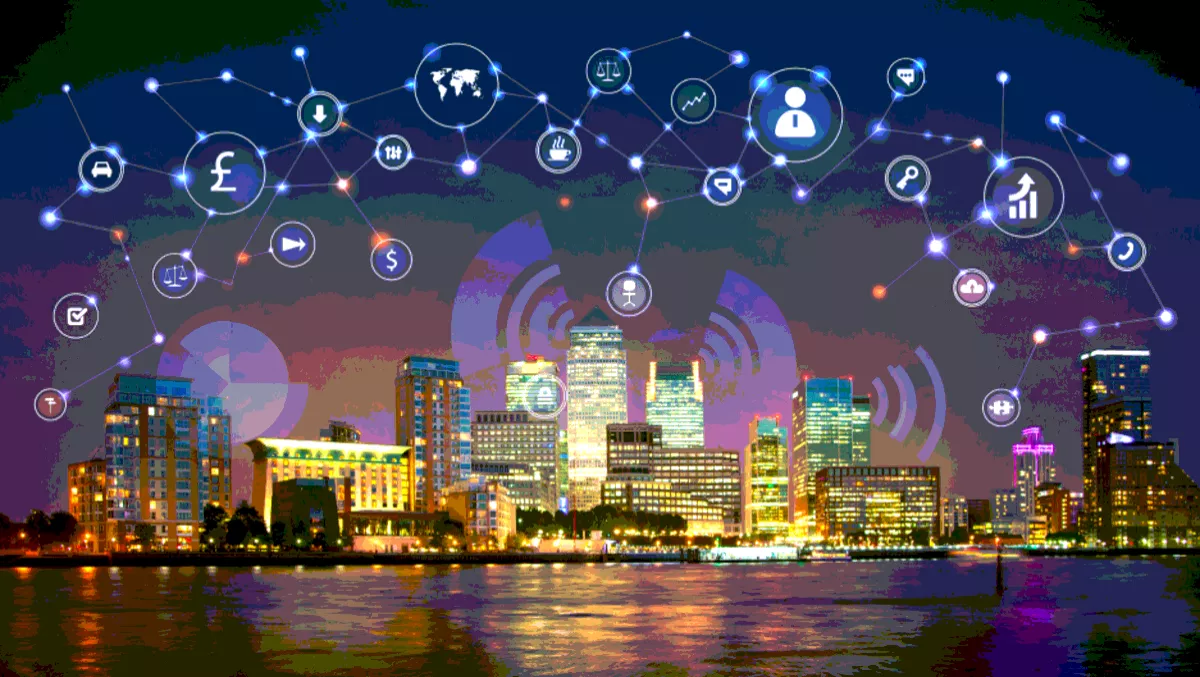 IP House launching new London colocation data centre with 'British bones'
IP House has announced a new partnership with UK cabling company HellermanTyton to deploy their hybrid cabling system through its London facility.
With the new data center set to be located on the edge of the city's financial district and close to Canary Wharf, IP House is aiming to serve customers in the finance, gaming and online gambling industries who's businesses depend on high availability, high performance and ultra-reliable colocation services delivered in accordance with ambitious and strictly observed Service Level Agreements (SLAs).
Keeping it British, RapidNet is a UK manufactured pre-terminated, pre-tested tested cabling infrastructure solution that enables copper and fibre cables to be terminated on the same panel, thereby saving space in data centers.
And it's no surprise that space is always at a premium in modern data centers, particularly colocation providers like IP House.
"The beauty of the hybrid approach is that customers can utilise fibre, copper or a combination of both to be terminated on the same 1U unit," says HellermanTyton sales director David Gagel.
"It means less space is required for connectivity infrastructure, which in turn leaves more room for customers and revenue-generating IT equipment in the data center whitespace.
According to Gagel, the modular cassette-based design of RapidNet makes for simple and fast installation, thereby enabling systems integrators and connectivity partners – such as British company TwistedPair who created the backbone cabling system within the IP House data center – to guarantee tight deployment schedules.
"In today's business environment, customers are connecting from multiple devices and applications at any one time, creating a surge in Big Data," says TwistedPair LV technical consultant.
"RapidNet allows changes to be made quickly in accordance with customers' specific requirements and helps to future proof the data center against rapid technological change, by utilising laser technology and improving the amount of fibre required to implement a high-speed network.
IP House data center manager Sean Hilliar says both HellermannTyton's technology and TwistedPair's integration expertise have been beneficial to IP House and will form the basis of a strong future partnership.
"The installation process has benefited from complete transparency from start-to-finish," Hilliar says.
"With key members of all teams contributing to an extremely successful and timely deployment, which in-turn will keep IP House on schedule for our launch in 2018.
The IP House facility is built to Tier III standards, maintaining a highly reliable service with rigorous uptime requirements suitable for customers that depend on real-time deliver – Gagel says this means that all the equipment must be highly resilient, reliable and durable.
"The collaborative process genuinely works best when customers, Vendors and Partners can envisage and work together towards a common goal," says Gagel.
"In todays business, success is achieved when all parties understand that their own best interests are served by respecting each other's strengths and working together. This partnership has focused on ensuring that that we can meet and understand IP House's needs, treating them as our own to ensure the outcome is a success for us all.