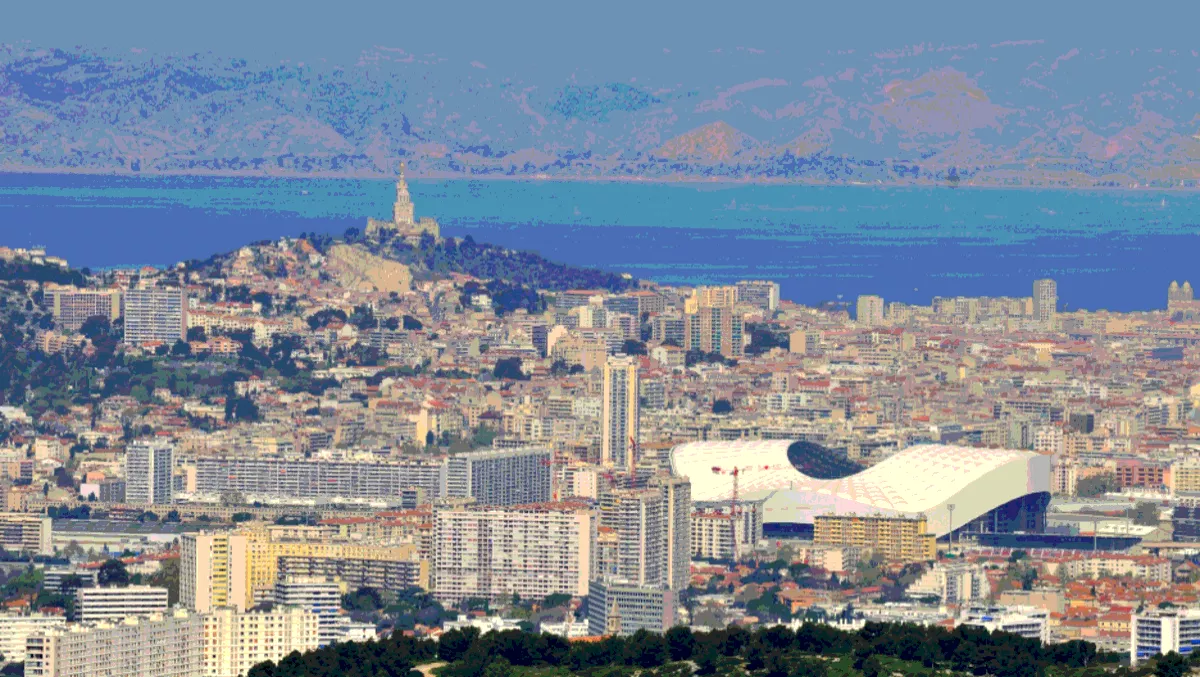 Interxion officially opens first phase of new French data centre
Thu, 17th May 2018
FYI, this story is more than a year old
By Ashton Young, Editor
­­​Interxion is continuing its expansion throughout Europe after opening the first phase of its new data center in Marseille.
MRS2 is the company's second facility in the area and comes less than four years after acquiring its first data center in the French city.
The new data center is located at the Port of Marseille Fos with the company affirming it will aim to meet growing demand from international connectivity and content providers and cloud platforms.
Interxion CEO David Ruber says the opening of the new facility is an important second step in developing Marseille as a digital hub.
"This investment in the heart of the Mediterranean will help us to respond to the growing demand of our customers who wish to expand to Marseille to develop their activity in Europe and to reach emerging markets in Africa, the Middle East and Asia," says Ruber.
MSR2 is being built in three phases which when complete will provide customers with 4,400 square metres of usable space with more than 7MW of available power. The official opening of phase one brings 700 square metres of usable space with the second phase expected to offer an additional 1,900 square metres from the second quarter of 2019.
The capital expenditure associated with the construction of MRS2 as a whole is expected to be approximately €76 million.
MSR2 will work side-by-side with MSR1 to provide a campus configuration with a diversity of routes for customers.
Interxion France managing director Fabrice Coquio says MRS2 is the continuation of what the company started with MRS1 when it acquired the facility in 2014.
"I am proud and honoured today to open this new data center, which is particularly notable due to its position within the grounds of Marseille Fos Port, forming, together with MRS1, the Interxion's Marseille Campus," says Coquio.
"The number of telecom providers in Marseille is growing with the arrival of cloud and digital media platforms, confirming Marseille not only as a connectivity hub but as a content hub.
One advantage of Marseille, Interxion says, is its position as the "Mediterranean capital for telecoms, cloud and digital exchanges" with its geographical position as the landing point for 13 submarine telecommunications cables.
These cables, including some that are more than 20,000 km long, connect Marseille to dozens of countries as far as Singapore and China making the city somewhat of a connectivity crossroads between southern Europe, Asia, Africa and the Middle East.
Aix-Marseille-Provence Metropolis president and Marseille mayor Jean-Claude Gaudin says they are particularly proud to have Interxion adding to the assets that Aix-Marseille-Provence Metropolis has in the digital field.
"These vast centres of IT servers that store and process data for companies support the digital transformation of our territory. Located in the Port of Marseille Fos, this new site has a role to play in supporting the development of Marseille as a global hub for telecom, cloud and digital exchanges," says Gaudin.
"It reflects the willingness of the Aix-Marseille-Provence Metropolis to place the digital sector at the very heart of its development and attractiveness strategy.