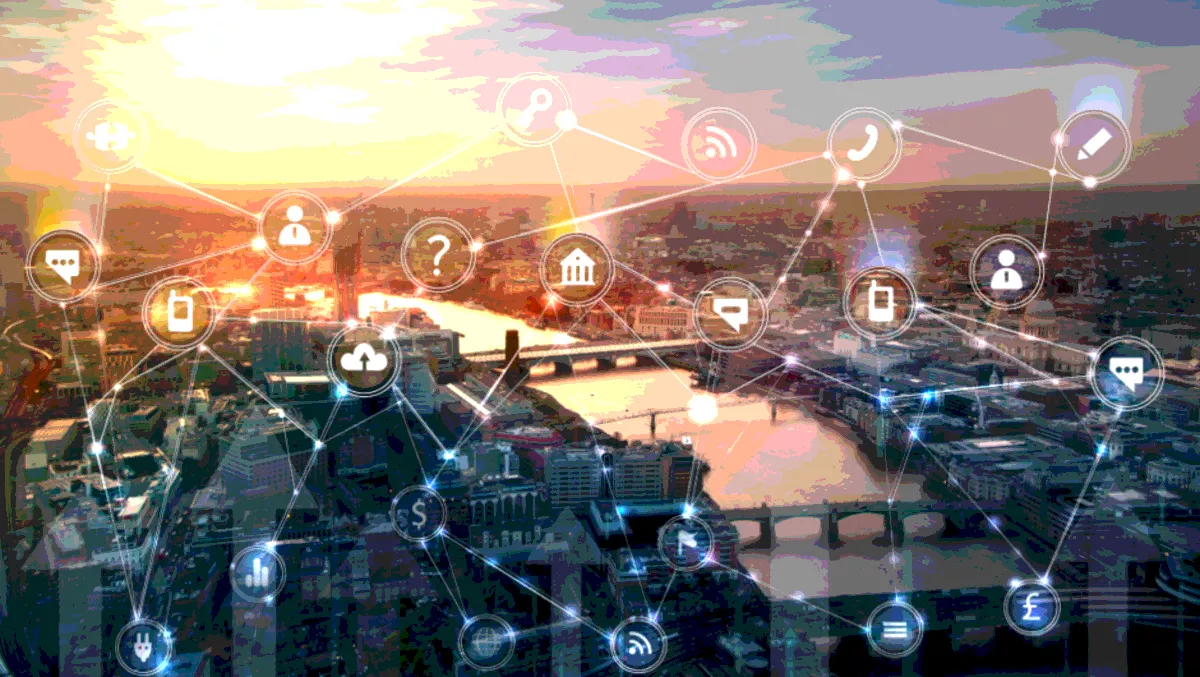 Interview: VR's imminent impact on the data centre
FYI, this story is more than a year old
Virtual reality (VR) is a concept that has skyrocketed in recent years, but research shows its real growth has only just begun.
According to Cisco's report 'The Zettabyte Era: Trends and Analysis', VR traffic is expected to increase 20 times over by 2021.
So given this huge and snowballing influx of data, what impact will this have on the data center market? We sat down with Interxion Digital media marketing and business development director Bryan Hill to get a better idea of the impact VR will have on the market, whether the industry has the necessary infrastructure, and potential risks.
Hill says a critical element that needs to be in place for the VR revolution to take off is a seamless end-user experience to allow users to have a true emotional engagement where the VR environment is as real as possible.
"This concept of mirroring reality is not just about the production quality of the environment though. It also requires a seamless speed of response when moving within and interacting with the VR environment," says Hill.
"This makes increased connectivity, including 5G critical. In fact, ABI Research anticipates that 5G will bring about a 10X improvement in throughput, a 10X decrease in latency, a 100X improvement in traffic capacity, and a 100X improvement in network efficiency, over 4G.
Hill says the best place for VR applications to access the connectivity options they need to succeed is through carrier and cloud-neutral colocated data centers.
"At Interxion, VR applications can sit colocated alongside all major cloud platforms and over 700 connectivity providers across Europe, including all of Europe's mobile operators," says Hill.
"And, because 5G architectures will colocate within data centers like Interxion as it rolls out across Europe over the next five years, VR applications collocated with us will also soon be in close proximity to 5G nodes as well. This will guarantee the fastest access to data, highest levels of connectivity and bandwidth, as well as minimal levels of latency.
In terms of whether the industry has the necessary infrastructure to facilitate for the VR revolution, Hill believes there will definitely need to be change.
"As VR use continues to skyrocket and the 5G connectivity it needs for mass adoption becomes more available, global networks will be dramatically affected. As such, some existing data center infrastructures will need to evolve to meet this demand," says Hill.
"What does this evolution look like? Since the key to VR is a focus on low latency and interconnection, data centers will have to mature to be highly connected facilities that can house 5G nodes and also be located near densely populated geographies to be closer to the end-users.
While VR has huge promise, Hill says there are certainly risks, using the examples of 3DTV and Google Glass as examples. VR is a big commitment for both consumers and companies alike, and Hill recommends companies that are taking the leap towards VR to ensure they have the three following elements in place first:
Readiness of the technology – is the technology really ready for deployment? Customers expect top of the line services, so it is crucial that the technology be ready to meet this demand.
Readiness of the customer – it is also important to assess the problem we are solving for the customer. What experience are we creating and why?
The monetization model – companies need to consider whether or not people will pay for their services. Is it possible to offer it as a loss leader? And will consumers agree to an ad supported model, meaning the data collected could be much more personal (emotion and motion tracking for example)?
There are certainly a few interesting years to come with the development of VR, the rise of data centers on the edge, and the implementation of 5G – among many other evolutions.