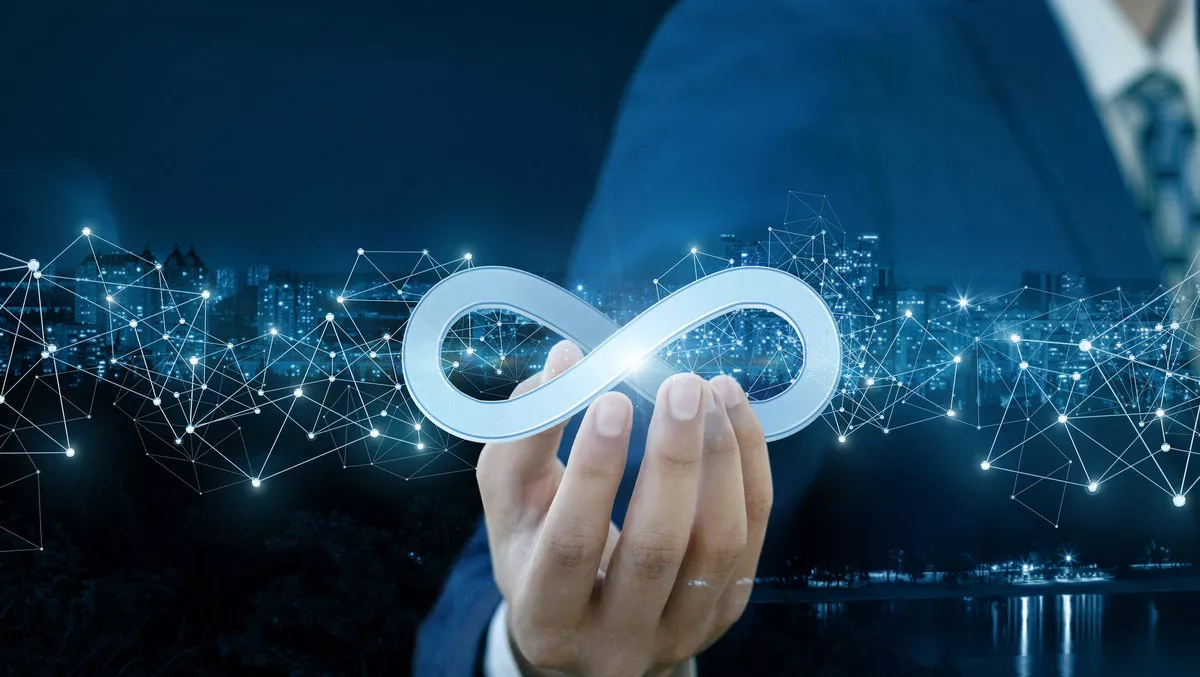 Interview: Stratus CTO talks edge computing for industrial automation
Wed, 18th Sep 2019
FYI, this story is more than a year old
Have you ever thought about how the street lights on major highways always manage to stay on? Or wondered how toll booths and ERP systems automatically work at all times of the day without ever being down? Or how you can tap and go on a downtown bus with your EFTPOS Card?
Stratus is a company behind many of these innovations. The company works with with businesses all around the world powering them to be 'always on', anytime and anywhere, with no downtime through robust, fault tolerant, and high availability solutions.
We spoke to Stratus CTO John Vicente while he's in Singapore this week for AVEVA World Summit. Vicente is an expert in industrial automation and edge computing.
"From the very beginning, our goal has always been to remove the complexity from achieving high availability and we're doing this even more efficiently now with the introduction of our new Edge platforms," he says.
"Today, real-time data capture and insights is essential in order for businesses to maintain a competitive advantage. Edge computing plays a critical role in this. Companies need to operate at the 'edge' in order to survive and thrive.
IT firm AVEVA has chosen Stratus' zTC Edge platform as its edge computing infrastructure solution of choice for customers.
Together, Stratus and AVEVA will provide edge-to-cloud integration and advanced visualization tools along with seamless access to advanced applications and powerful analytics.
By offering Stratus' ztC Edge, a zero-touch, reliable, secure, highly automated computing platform, Stratus and AVEVA are helping industrial automation customers minimize operational risks, reduce downtime, lower costs, and improve safety.
Stratus' ztC Edge is a rugged, secure, and highly-automated industrial computing platform that protects and delivers business critical applications quickly, reliably, and efficiently in distributed, under-resourced locations.
AVEVA and Stratus also integrate a number of different Stratus solutions.
"For more than ten years, Stratus and AVEVA have offered an ecosystem of hardware and software platforms for industrial customers going through digital transformation," says Vicente.
"Today, the two companies are working together to bring AVEVA's Edge to Enterprise initiative, the benefits of Industrial Internet of Things (IIoT) and advanced analytics to industrial companies worldwide.
He says that the partnership means that customers can now access highly reliable, continuously available edge computing solutions as they modernize and automate their industrial environments.
This is of particular interest to industrial automation customers, because the new infrastructure involves sensors to collect data and edge computing platforms to securely process data in real-time on site, while also connecting other devices, like laptops and smartphones, to the network.
This partnership and the wider field of edge computing creates new opportunities across many verticals. Vicente says transformative shifts in edge computing parallel cloud computing's growth over the last 20 years.
"Edge computing will be the primary frontier for artificial intelligence (AI) and the computing basis for the next major wave of the information technology industry. AI has accelerated over the past 15 years, along with the internet of things, 5G and the proliferation of computing to the extreme edges. They will accelerate the fourth industrial revolution.
Industrial firms used to have a reputation as being some of the slowest to adopt new technologies, for example IT/OT convergence. This, Vicente says, is due to historical reasons, because IT and OT industries evolved independently to an extent.
"For many of these industries, it was necessary due to the deterministic and RAS (reliability, availability, serviceability) requirements that have forged the basis of solutions in the industrial markets, keeping these markets safe, secure and resilient," he says.
"Mission-criticality, in these industries, is paramount in avoiding catastrophic outcomes. This is why we believe Stratus products and technologies are well-positioned to serve these markets.
Vicente believes that automation technologies and associated industries will look forward to growth and opportunities.
"Growth: The automation and control industry is the 'last mile' in the proliferation of edge computing, advanced cloud computing, IoT, blockchain, AI and wireless technologies. The industrial automation sector is the market that has the greatest return for edge computing investment. This massive industry has modernization requirements written all over it.
"Opportunities abound - it is not just in modernizing entrenched, legacy infrastructure. The industrial automation industry will serve as a foundation to significant multi-discipline IP advancements and business transformations across control/automation, information systems and data science.
He adds that edge computing will also face a major challenge: standardization.
"Given the diversity of these industrial automation markets, the legacy to modernization challenges and the fragmentation of solutions across suppliers and regional factors, open standards will need to support the acceleration and maturation of edge computing," he explains.
"Today, standardization efforts (e.g. open process automation forum) are forming via consortia-based initiatives. However, there is a long road ahead, and we at Stratus maintain a long-term focus.