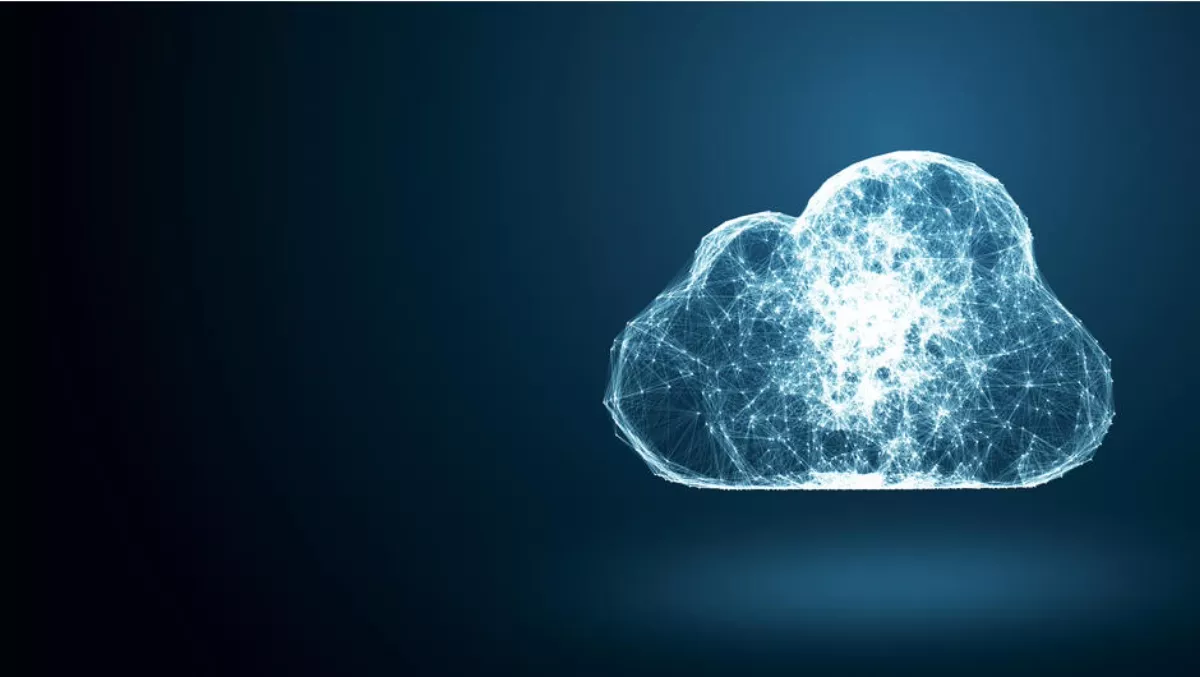 Interview: Rubrik EMEA director sheds light on data storage's future
Data is the lifeblood of the modern enterprise and there is no doubt that its importance will only continue to increase.
In fact, IDC has forecast the world to be creating 163 zettabytes of data a year by 2025. So what does this mean for the typical data center and storage as a whole?
We spoke with Rubrik Western EMEA director Martin Brown about the data center industry, how he sees it evolving, cybercrime (and cybersecurity), and some of the trends that Rubrik will be looking to capitalise on in the near future.
What are some of the trends emerging in the data center industry?
An emerging trend within the enterprise space is the desire to detach data from infrastructure. This is leading to companies increasingly adopting a multi-cloud approach which has clear effects for the data center industry.
By blending public and private clouds within their business strategy, organisations are gaining increased flexibility and scalability, making their data more agile. Having more than one cloud provider can decrease deployment times and increase cost effectiveness.
But in order to take full advantage of this hybrid environment, organisations need a cloud data management solution that will support and automate the movement of data across all cloud ecosystems.
What are some of the trends emerging in cybersecurity/cybercrime?
The world's most valuable resource is no longer oil, but data. With data growing at a phenomenal rate in enterprises around the world, it is under attack more than ever. At any given moment, access to data can be compromised through system failures, power outages or - even worse - cybercrimes such as ransomware.
Nowadays, the ransomware threat is hard to avoid. Its growth can be attributed to the ever-increasing volume of valuable data being stored digitally. Businesses in every sector are being affected in what is quickly becoming an epidemic. The WannaCry cyberattack on the UK's National Health Service (NHS) in 2017 also proved that the criminals behind ransomware do not discriminate – everyone is a potential target and it's a matter of 'when' rather than 'if'.
Given the current cybercrime landscape, it's no longer enough to try to prevent attacks – enterprises need to be one step ahead with validated systems that can be quickly and easily restored so paying the ransom can be avoided and returning to 'business as usual' can be achieved in record time.
How do you see data management evolving - will all businesses be 100% on the cloud or will there be more hybrid implementations?
Over the years, cloud capabilities have increased- so much so that cloud is now beginning to emerge as a clear leader when it comes to managing business data. It now promises to deliver greater agility, accessibility, speed and performance and with cloud's availability increasing whilst its cost decreases, businesses are likely to move more of their workload to the public cloud over time, adopting a true hybrid environment. However, that does not mean to say that organisations will be limited in choice when it comes to backing up data.
Whilst some are still reluctantly adopting cloud, others are beginning to realise the potential benefits of a multi-cloud approach and using different clouds for different purposes, whether it's public, private or a mixture of both. In fact, hybrid cloud environments and models- which grant the opportunity to choose where to keep data- are likely to become a way of life for businesses over the next few years.
But in order to reap the rewards of a hybrid cloud strategy, organisations will need a cloud data management solution to simplify and support the movement of data between public and private clouds.
Can you shed some light on any of the trends that Rubrik is looking to capitalise on in the future?
While cloud computing isn't new to the enterprise lexicon, it is still a relatively young technology. Companies have been cautious about migrating their data, especially critical data, to public or hybrid cloud. However, this mentality is quickly changing, and CIOs are prioritising spending on cloud technologies in 2018.
As organisations increasingly make the move to cloud, we will be helping them to redefine backup, moving it beyond the legacy capabilities of a clunky digital version of a filing cabinet. Rubrik cloud data management has transformed the backup and recovery market into a value creating function. All data is securely managed and orchestrated across private and public clouds while delivering backup, archival, compliance, search, analytics and copy data management in a single, scalable, run anywhere platform.
Like many businesses are doing, another trend we're focusing on at the moment is GDPR.
While no technology solution alone can make an organisation GDPR-compliant out of the box, technology can help meet certain requirements. For example, under GDPR, everyone is entitled to the right to be forgotten. Traditional backup solutions create islands of information based on dedicated backup jobs for each data source type, such as a database, file and mailbox. Attempting to delete something related to one entity can be complex and error prone.
However with Rubrik, organisations can set policies to retain snapshots containing personal data for a period deemed appropriate to comply with the right to be forgotten. If a data subject requests that their personal data be deleted, Rubrik customers need only delete that data subject's personal data in their own production environment.
Personal data will be aged out of the organisation's backups after the retention period expires. In this way, Rubrik enables organisations to ensure removal of personal data from their backups without compromising backup data integrity.