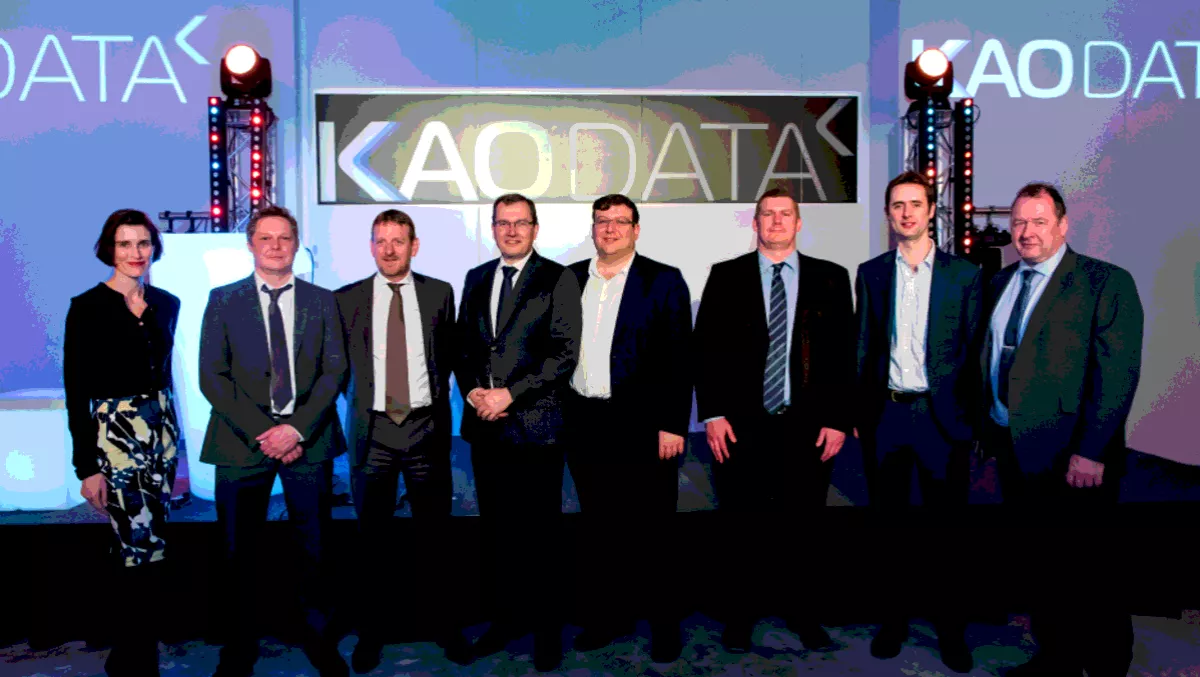 INTERVIEW: Kao Data celebrates new London data centre and chairman
Kao Data recently celebrated the opening of Kao London One, the first of four data centers to be built at the Kao Data Campus in Harlow.
The official opening took place earlier this month where more than 160 people gathered at the facility and were welcomed by KAO CEO Jan Daan Luycks and keynote addresses from Peter Hannaford of DatacenterPeople and Prof. Hugh Montgomery, an active doctor, ultra-marathon runner and consultant to Google.
The launch of Kao London One brings 8.8MW of available data center space to the London market. When complete, the £200 million campus will be able to support an IT load of more than 35MW across 150,000 square feet of technical space.
"The ever-expanding data economy continues to drive the need for IT capacity. Kao London One provides highly resilient capacity and connectivity for national and international businesses," says Kao Data CEO Jan Daan Luycks.
"We believe that our strategic location and premium campus solutions offers an exceptional proposition to customers across a wide range of sectors, providing them with significant competitive edge."
We spoke with Kao Data COO Paul Finch about the various technical aspects of the new facility and the extensive security measures the company has taken.
"The campus has a hierarchy of security layers, therefore there are transition points with secure access control between each security layer that include vehicle gates, pedestrian gates, turnstiles, physical anti-tailing portals and doors. Access through each security layer will first require authorisation, then verification each use," Finch says.
The entire facility has a dedicated security control room and is to be surrounded by a fence certified against opportunist forced entry with an anti-climb feature, with a security guard force capable of responding to security incidents anywhere on the campus site within 3 minutes 24-7-365.
Furthermore, the access control system is to support multi-factor authentication including card, key and biometric scanners, while the security networks are backed by primary and secondary servers.
In terms of the what lies ahead, Finch says it is very hard to future-proof a facility based on the rate of technological change.
"Our approach is to look back at historical data, reflect on the management team's experiences within the data center industry, but also consider the available research and future technological trends and market trends driven by our customers," Finch says.
"We engage with professional institutions who provide technical thought leadership for the data center industry, such as ASHRAE TC9.9 and the Green Grid. We engage with global suppliers of power and cooling technologies tracking the respective areas of innovation within their specialist fields. It is a combination of all of these thing that helps us make informed decisions and set the product strategy for the business.
Finch says they've worked with several partners in the launch of Kao London One.
"Many of our partners are established brands in the data center industry from professional services companies and contractors through to equipment manufacturers and suppliers,
"What is crucial is they are organisations whom the senior management have developed professional relationships with over many years. The result is we have ended-up with a collaborative 'one team' culture where we have been able to successfully share the risks and potential rewards.
And Kao Data is certainly wasting no time, after recently announcing the appointment of industry heavyweight Craig Wilson as chairman, in a move the company says is to assist in its expansion across key markets.
"Kao Data's disruptive business model provides best practice ideas and application of technology within the data center to offer greater opportunities to the market," Wilson says.
"This is an exciting time as the Kao Data Campus becomes fully operational. The state-of-the-art facility offers the high levels of security, capacity, performance and energy efficiency that customers are now looking for.