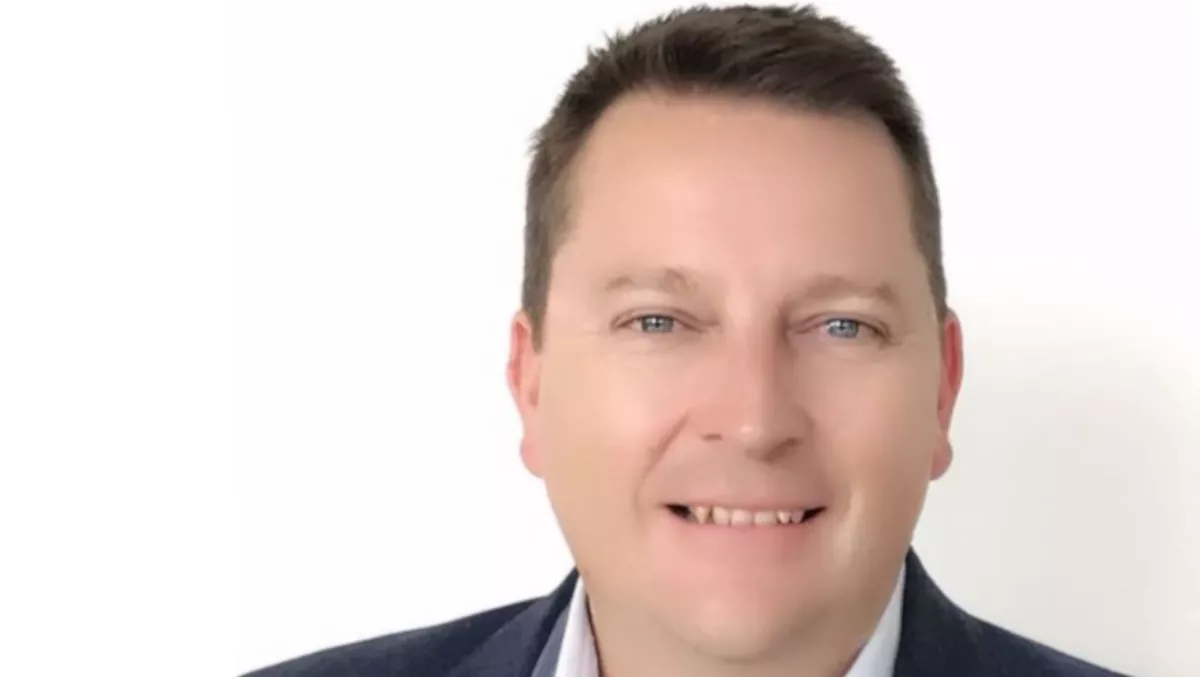 Interview: Cisco on digital transformation and data centres at the edge
Rodney Hamill is Cisco Australia and New Zealand's director of data center and cloud. At Cisco Live recently, he spoke about digital transformation and what's going on in the data center space.
"Complexity is emerging for digital transformation. As people strive to achieve their goals, they consume more services. They want things to be faster, they don't want to build out all the time, so they might consume cloud services or SaaS services instead of building it themselves.
Cisco is focusing on bringing back simplification into some of those services. Hamill says in the last 18 months the company has gone through a notable period of acceleration. Hamill says that as an end user and employee, he is feeling the impact and benefits more now than in the previous seven years.
Recently Cisco and the Australia's Academic and Research Network (AARNET) conducted a 600Gb per second terrestrial trial. While it will be used exclusively within AARNet's network, it also paints a picture of how connectivity is becoming better.
It's innovation at speed, Hamill says. "Connectivity between data centers is also something that has started to enable all of that because it removes the latency barriers and other things that were previously in the way.
The concept of the data center is also changing. Data Centers are not bound by four walls anymore.
"Once upon a time people knew their things were in these four walls. Now applications are spread across data center, cloud, and the rest of it spread out between edge locations.
He adds that there was a rush from on-premise to data centers, but now it's beyond those four walls. For example, retail outlets are running servers on-premise because they're doing in-store analytics, or facial recognition, or something else groundbreaking. It's all an extended part of the data center.
"People are also starting to get their heads around what 5G is going to mean – the amount of information and data that can be stored outside of the data center. It's going to be a challenge that people need to address. It's also going to be harder for people to take data from the edge and put it into the data center."
"The impact for data centers is going to be that they need massive amounts of dynamic connectivity," he says.
Hamill's team is focused on the opportunity at the edge, like simplified hyperconverged offerings.
Cisco's market focus within the data center and cloud space is built around two things: Simplification and connectivity. Simplification is tied into hyperflex and cloud management stacks.
"We're trying to help people remove the technology debt that they've got because until they simplify and get their heads around what's in their data center, it's going to be difficult," he says.
"Connectivity is about not physical connectivity. It's logical connectivity to AWS and Azure through some peering arrangements with Equinix, for example, with a colocation facility and a private cloud. Customers ask, if I'm setting a policy around security and I want micro-segmentation to work, how do I take that out into public clouds?
Cisco launched a new version of its application-centric infrastructure called ACI. It deals specifically with helping businesses take things out into the public cloud.
"The analogy I would use is that on-premise we speak English, Amazon speaks French, and Amazon and Microsoft speak something else. But someone has to translate all of that and Cisco is involved with normalising those rule sets.
Cisco aims to help drive adoption of multicloud in a way that's compliant, consistent, and secure.