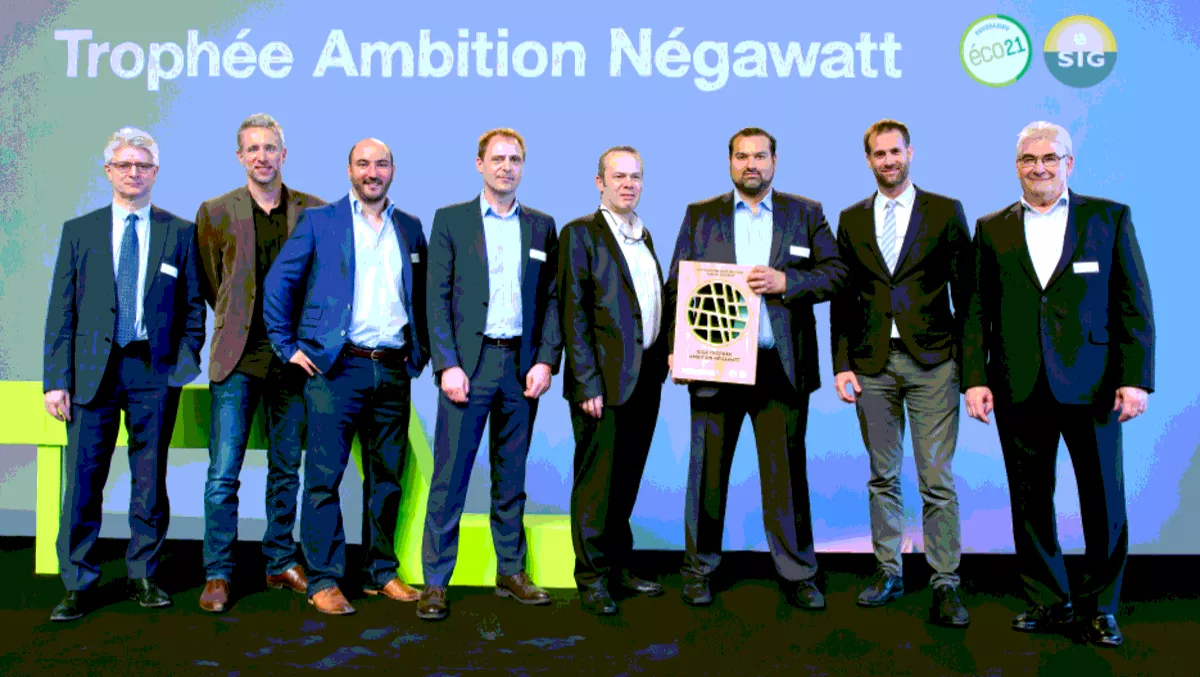 Interoute shares measures taken to win energy efficiency award
Fri, 18th May 2018
FYI, this story is more than a year old
By Ashton Young, Editor
​There were celebrations at Interoute recently as the pan-European cloud and network company was lauded for its efforts in energy saving.
Interoute has 15 data centers connected to 126 cities but received the SIG GIGA Trophy in recognition of its efforts to increase energy efficiency and reduce the carbon dioxide consumption of its data center in Geneva, Switzerland.
The award is issued to companies in Switzerland that demonstrate long-term commitment to improving energy-efficiency and those that have reduced electricity consumption more than one gigawatt hour per year.
Interoute network services engineering VP Phil Martin says the company is delighted to be recognised for its efforts in data center energy efficiency with the SIG GIGA Trophy.
"The amount of energy we now save annually is enough to power a small Swiss village for a year," says Martin
"Becoming more energy efficient not only benefits the environment, it also helps us manage costs and make our services more competitive saving hundreds of thousands of Euros each year.
Some of the measures put into place by Interoute to improve its data center energy efficiency include a variety of cooling and power implementations, like:
A custom-made cold aisle containment system
Around a thousand racks in the Geneva data center have been fitted with tailored cold aisle containment doors and panels, which means that only the racks are cooled rather than the whole room. This reduces overall energy expenditure by ensuring consistent and predictable airflow to eliminate server hotspots, as well as being able to set specific temperatures create the most efficient operating environment.
Underfloor cooling pathways
Interoute built sealed pathways underneath the raised floor to enable cold air to be sent directly to the containment systems. According to the company, the result has approximately halved the amount of underfloor space that required cooling, providing substantial energy savings given the 2,200 square metre data center footprint. The pathways are also used for technical requirements like cable trays for fibre and copper wiring and space for fibre detection systems.
New cooling systems
The existing 58 cooling units that used a fixed fan speed have recently been upgraded to accommodate variable fan speeds to enable speeds to be accurately matched to demand and consequently avoid excess power usage. The data center has also been fitted out with a new 1.2MW free cooling infrastructure which on cold days brings in air from the outside and reduce the need for powered cooling units.
New static uninterruptible power supply (UPS) systems
Half of the existing rotary UPS systems were recently replaced with new static versions which are more energy efficient.
Rebalancing
Where possible, Interoute has consolidated servers and concentrated loads into fewer racks to effectively shut down cooling and other equipment in empty areas.