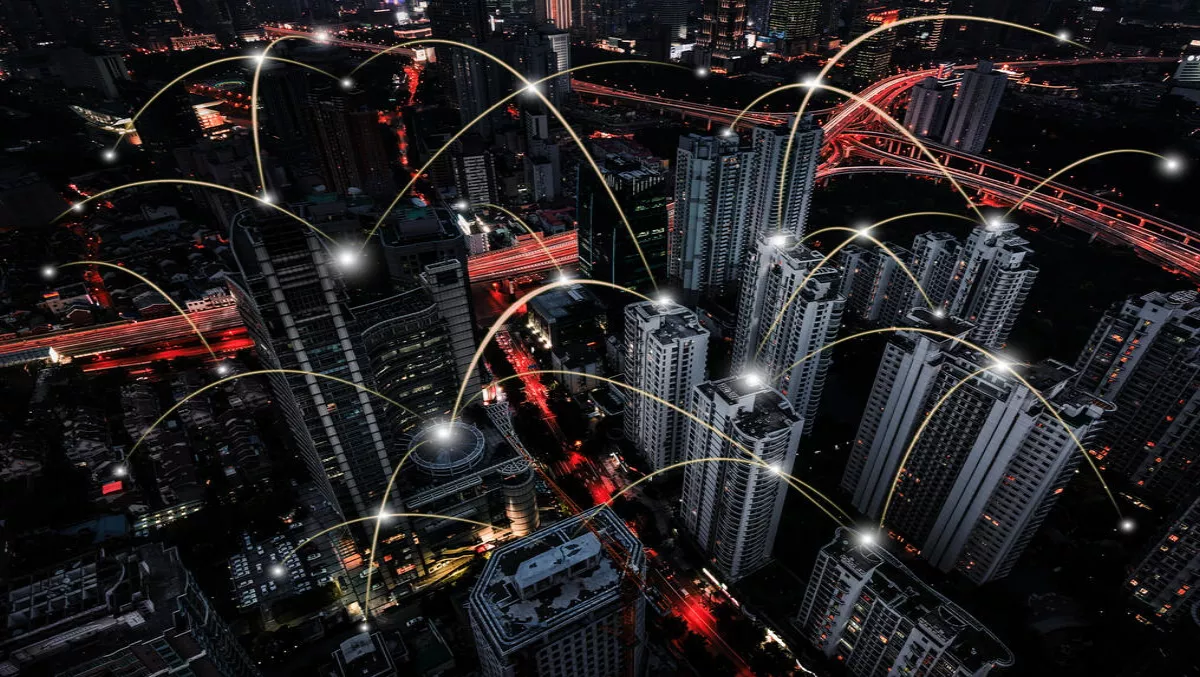 Interconnection weaves APAC's remarkable growth story
From Hong Kong to Sydney, Singapore to Tokyo, the Asia-Pacific (APAC) region is a place of awesome geography, culture and diversity.
But a story that's united this vast area in recent years is one of rapid and sustained growth. The International Monetary Fund (IMF)'s Regional Economic Outlook for APAC puts GDP growth at 5.5% in 2017.
It's the highest of any global region, just as it was last year, and just like the IMF predicts it will be next year.
It's not surprising, then, that the Global Interconnection Index published by Equinix is telling what's become a familiar story about the APAC region regarding Interconnection – the direct, private data exchange between businesses.
The Index projects that Interconnection Bandwidth in the APAC region will increase at a compound annual growth rate (CAGR) of 46% between 2016 and 2020. That's higher than both the United States and Europe, and it's projected to quadruple APAC's Interconnection Bandwidth to reach 1,120 Terabits per second (Tbps) of installed capacity – approaching nearly a quarter (22%) of the global total.
Across the region, Hong Kong is expected to experience the highest growth rate in Interconnection Bandwidth (51% CAGR through 2020), while Singapore is expected to see the largest Interconnection Bandwidth capacity (256 Tbps by 2020).
The need for Interconnection between people, locations, clouds and data
What the above figures tell us is clear – we are seeing rapid acceleration in Interconnection Bandwidth in APAC. And due to various macroeconomic, technology and regulatory trends, Interconnection has become a huge part of doing business in APAC.
Some of these trends are common globally, others are unique to the region. Here are a few of them:
Urbanization is named in the Index as a key driver of Interconnection demand globally, and it's a huge factor in Interconnection demand in APAC. As UN Habitat's "The State of Asian and Pacific Cities" report revealed, Asia is experiencing rapid urban population growth and a significant level of urbanization. Asia constitutes about 55% of the world's urban population and an urbanization rate of 1.5%. By 2018, the population of Asia is expected to be more than 50% urban.
Rapid Digitization propels Interconnection demand, and APAC stands out in its adoption of digital technology. According to the We Are Social report, APAC's 1.9 billion internet users account for roughly half of the world's total, and the 3.9 billion active mobile subscriptions in APAC mean nearly everyone in the entire region has one.
China's "One Belt, One Road" initiative is focused on technology and innovation, and it aims to strengthen regional platforms and the transfer of technology and data. That's something which Interconnection is designed to support.
Cloud is also a huge factor behind Interconnection Bandwidth growth in APAC. The Index indicates the need to interconnect to cloud and IT providers is driving Interconnection demand more than any other use case in APAC. The CAGR is an astounding 159% to 2020. That's when installed Interconnection Bandwidth capacity is expected to hit 145 Tbps, more than 18 times this year's total.
The Cloud and IT Services industry is also predicted to have the most installed Interconnection Bandwidth of any other industry in APAC by 2020 with 227 Tbps, according to the Index. This accelerating cloud demand doesn't just exist on paper. These projections are already playing out in the growing demand we see for cloud solutions and services among our customers in APAC.
Among the expanding industries are Banking and Insurance, Energy and Utility
The Index also examined the industries that would power growth in installed Interconnection Bandwidth capacity in APAC to 2020, and two stood out: Energy and Utility (82% CAGR, to 93 Tbps) and Banking and Insurance (71% CAGR, to 143 Tbps)
In the Energy and Utility industry, a focused push towards "Smart Cities" is leading to the adoption of technologies designed to track and analyze the data streaming from infrastructure and transportation.
In Singapore, for instance, the government signed deals worth $7.46 million focusing on smart grids and data analytics projects. Interconnection helps bring these systems together to enable better resource planning and modelling for spikes in consumption.
In Banking and Insurance, APAC is home to two highly competitive global finance hubs, Hong Kong and Tokyo, both of which demand high levels of Interconnection to ensure the seamless, low-latency transfer of data.
And specifically regarding insurance, APAC has leapfrogged competing markets by developing solutions for mobile platforms. This has become an acute focus in APAC with the rise of micro-insurance offerings, which cater to the region's millennial consumers.
Interconnection hotspots in APAC
Knowing what is causing spikes in Interconnection demand is important, but so is where it's all happening. The Index identified four top metros in APAC (Singapore, Sydney, Hong Kong and Tokyo), and none of them had a projected CAGR in installed Interconnection Bandwidth to 2020 that was under 43%.
But there are varying reasons for the high projected growth in each metro.
Singapore is a key connectivity and technology hub for Southeast Asia, and its government is deeply committed to investments in technology, including the previously mentioned smart city initiative.
Hong Kong has a continually expanding financial services industry, and it is a well-established stepping stone for companies looking to enter the Chinese market or expand out from it.
Sydney is by far the most advanced cloud market in APAC. More broadly, recent legislation in Australia around data sovereignty is forcing businesses to analyze how they can re-architect their systems to remain compliant but still heavily connected.
Tokyo is home to a large financial services ecosystem, and the upcoming Tokyo Summer Olympics – Tokyo 2020 – is also expected to drive growth in every sector of the economy.
Interconnection leads the way to digital business success
It's clear that Interconnection is a major part of the future story of growth in APAC, and the power of the Index lies in the way it can arm business leaders with critical knowledge about Interconnection, providing them with the data-driven insights they need to evaluate their own Interconnection maturity and consider their Interconnection strategy to achieve digital business success.
Article by Samuel Lee, Equinix Blog Network