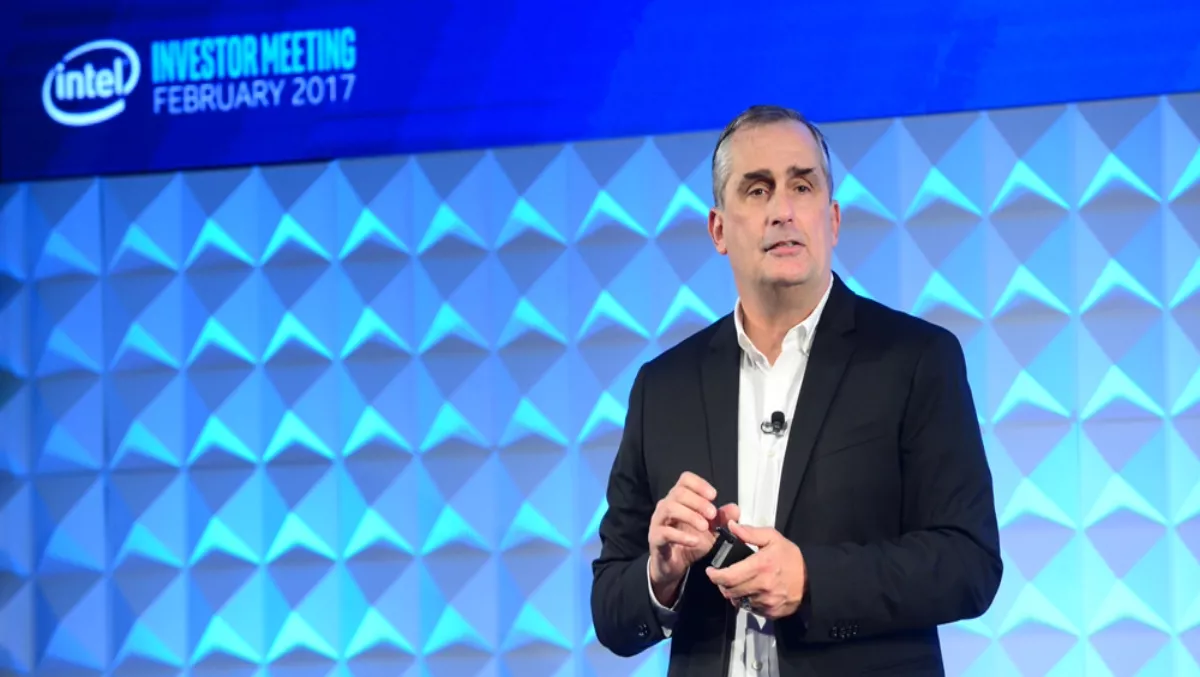 Intel's CEO says data is 'the most important force in technology'
FYI, this story is more than a year old
Intel recently revealed its plans and top priotities for the year ahead at an annual meeting for investors.
Brian Krzanich, CEO of Intel, put data at the very top of the list.
He says the flood of data being generated by smart, connected things and machines will be a driver of innovation and growth for Intel.
Krzanich even went as far as calling data "the most important force in technology" and expects Intel to play a vital role in transitioning this data into practical and important tools.
Intel explains that with more data there needs to be bigger and faster memory as well as more IT spending on devices, data centers and networks.
"If the market doesn't generate data, analyse data or use data to drive action, we won't play in it," says Krzanich.
Intel plans to invest in opportunities that build on its strength in PCs and servers, leverage its manufacturing leadership, and benefit from Intel's scale.
Diane Bryant leads Intel's data center business, she says the continued rise of cloud computing and network transformation, and the growth of data analytics were the key growth drivers for Intel's data center business.
She explains that Intel is well-positioned for long-term growth thanks to "an unparalleled array of assets" that includes an exciting portfolio of adjacency products, including silicon photonics, Intel Omni-path fabric, FPGAs and a broad portfolio of solutions for artificial intelligence.
Intel's leading-edge manufacturing capability is another important investment area for 2017.
Murthy Renduchintala who leads Intel's client, IoT and systems architecture groups, told investors that Moore's Law is alive and well at Intel.
"We currently enjoy a three year lead over our competitors' current process technology generations," he says.
"If the trajectories hold, we will continue to maintain a three year lead in process technology, even after our competitors deliver on their 10-nanometer plan.
As Intel invests for growth in an expanding market fueled by data, the company has advised that it will take a disciplined approach while delivering on its near-term commitments.