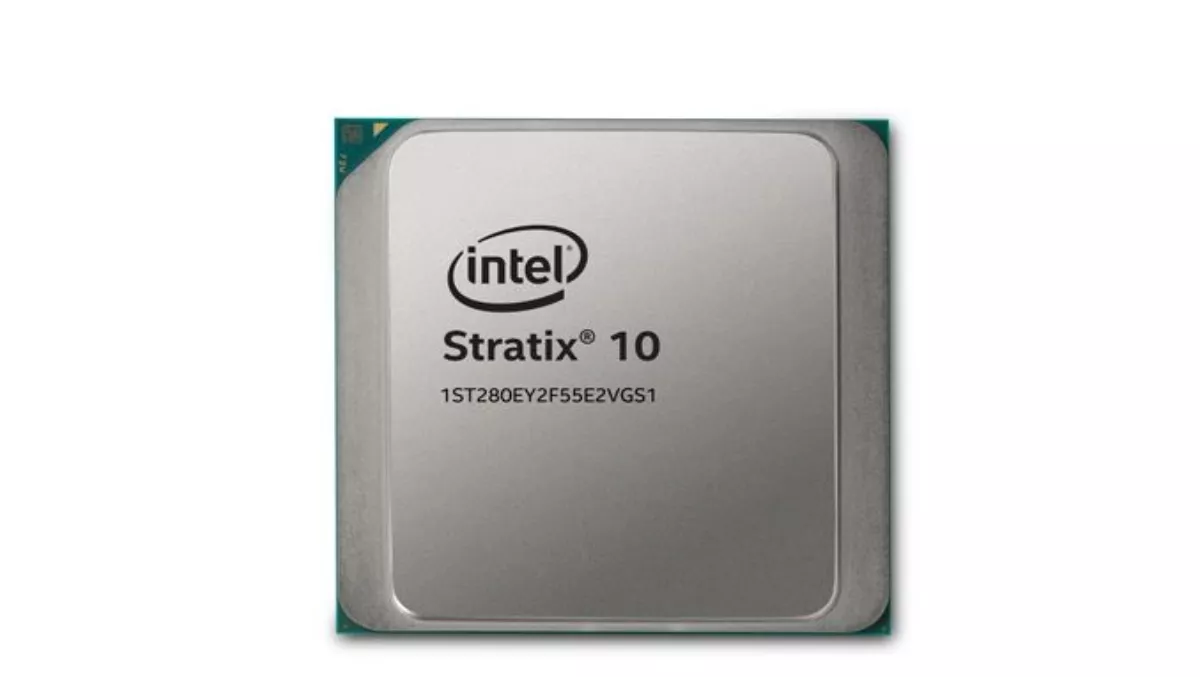 Intel ships industry's first 58G PAM4-capable FPGA for network infrastructure
Intel announced that it has begun shipping its Intel Stratix 10 TX FPGAs, the industry's only field programmable gate array (FPGA) with 58G PAM4 transceiver technology.
By integrating the FPGA with 58G PAM4 technology, Intel Stratix 10 TX FPGAs can double the transceiver bandwidth performance when compared to traditional solutions.
This exceptional bandwidth performance makes the Intel Stratix 10 TX FPGAs the essential connectivity solution for next-generation use cases: optical transport networks, network function virtualization (NFV), enterprise networking, cloud service providers and 5G networks applications where high bandwidth is paramount.
To facilitate the future of networking, NFV and optical transport solutions, Intel Stratix 10 TX FPGAs provide up to 144 transceiver lanes with serial data rates of 1 to 58 Gbps.
This combination delivers a higher aggregate bandwidth than any current FPGA, enabling architects to scale to 100G, 200G and 400G delivery speeds.
By supporting dual-mode modulation, 58G PAM4 and 30G NRZ, new infrastructure can reach 58G data rates while staying backwards-compatible with existing network infrastructure.
A wide range of hardened intellectual property (IP) cores, including 100GE MAC and FEC, deliver optimized performance, latency and power.
Intel VP of marketing Reynette Au says, "In this smart and connected world, billions of devices are creating massive amounts of data that need faster, flexible and scalable connectivity solutions.
"With Stratix 10 TX FPGAs, Intel continues to provide architects with higher transceiver bandwidth and hardened IP to address the insatiable demand for faster and higher-density connectivity.
Intel is shipping all Intel Stratix 10 FPGA family variants: Intel Stratix 10 GX FPGAs (with 28G transceivers), Intel Stratix 10 SX FPGAs (with embedded quad-core ARM processor), Intel Stratix 10 MX FPGAs (with HBM memory) and the Stratix 10 TX FPGAs (with 58G transceivers).
The Intel Stratix 10 FPGA family utilizes Intel's 14 nm FinFET manufacturing process and incorporates state-of-the-art packaging technology, including EMIB.