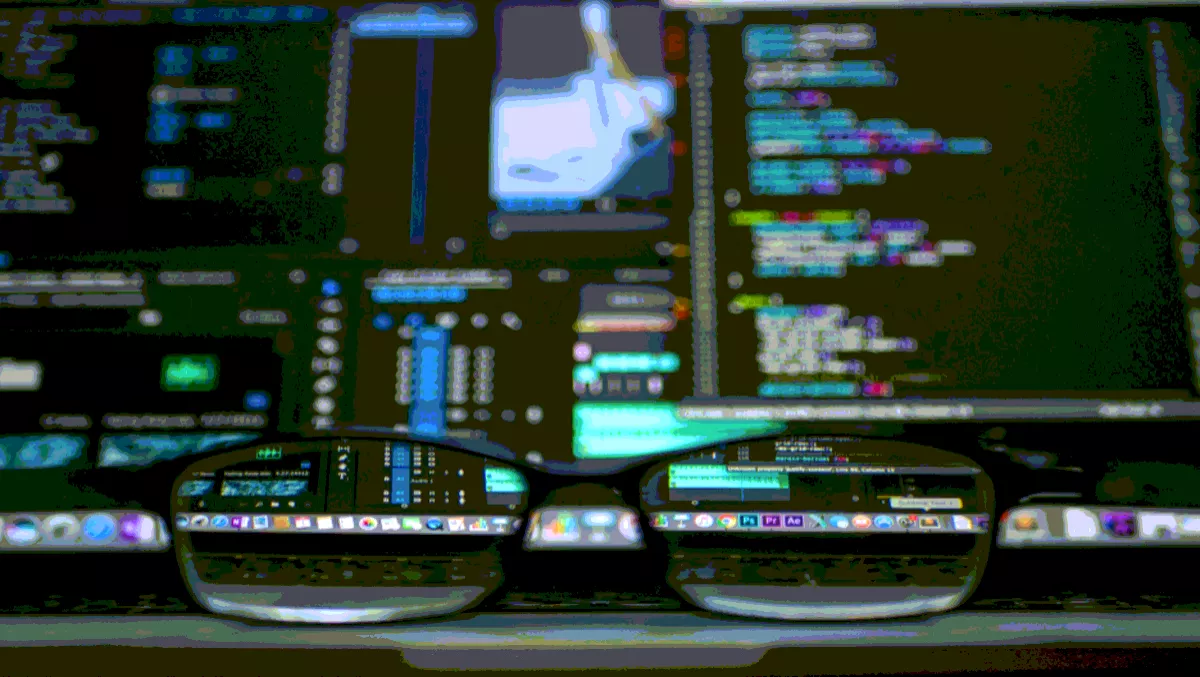 Expert: What CaaS channel partners should look for in a data centre partner
It's clear that there is a huge market for channel partners of all sizes to sell Collaboration as a Service (CaaS) solutions (as a distinct and broader category than UCaaS or hosted voice). Research firm Markets - Markets has predicted the collaboration market to be worth US$49.51 billion by 2021. Global Industry Analysts Inc has similarly predicted the combined market for UC and general collaboration to be worth a whopping US$62.6 billion by 2022.
With such enormous opportunity for selling hosted collaboration, it becomes important to ask; exactly what properties should channel partners look for when researching a data center provider through which to sell hosted collaboration solutions?
Topline technical considerations
Obviously there are some very general points channel partners should look out for. It should largely go without saying that the provider should be of good standing in the industry, with a history and extensive, provable track record of successful CaaS implementations. Make sure you understand their capabilities and USP's, also try to talk to some of their existing customers to get a clear picture.
Ideally, channel partners should also look for a company that has invested in, and owns, its own infrastructure, data centers and connectivity capabilities. Too often, channel partners buy into a solution that involves multiple parties, adding complexity and cost. In contrast, by owning the full stack, from data center, through comms, to endpoint, such a service provider can offer greater efficiencies, and offer the reseller meaningful Service Level Agreements (SLAs), allowing the channel partner, in turn, to pass on more reliable service guarantees to its customers.
Channel partners should also look for a certain range of key technical capabilities, including:
The ability to handle SIP connectivity and numbering for PSTN access – SIP facilitates voice - video communications and presence information over an IP connection, whether that be broadband, Ethernet or private circuits. It's crucial that channel partners examine the network capabilities of their chosen data center provider, to ensure that it can handle the data requirements of communicating over IP connections. It is also important to consider the ability to quickly provision phone numbers, have a fully resilient service, and direct peering points to PSTN.
A robust MPLS infrastructure for Wide Area Network (WAN) connectivity – ensuring that your data center provider has a core MPLS network is vital so that you can take advantage of the latest technologies and handle any connectivity, including voice and video.
The ability to provide a comprehensive security overlay – security needs to be ingrained into the fabric of your chosen data center solution. One of the best ways to ensure this is through a robust overlay network, which uses software to create layers of network abstraction that can be used to run multiple separate, layers on top of the physical network to enhance security. Security technology is of course vital, but you should ensure that your chosen provider can supplement the technology with expertise, proactive monitoring and mitigation, through a dedicated SOC and robust threat detection and mitigation processes.
You should also consider the partner's CaaS vendor technology choices
The Collaboration market is consolidating, with various products and vendors merging. A good example of this can be seen in the recent notice of intent to acquire Broadsoft by Cisco. It is undesirable for a reseller to end up 'left out in the cold' through backing a collaboration product that is later acquired, deconstructed, (or worse, discontinued completely).
It's important to choose a partner that has built out its collaboration solution with a vendor from the top right 'leader' section of Gartner's Collaboration - UC Magic Quadrant. The vendor in question should also offer a full collaboration suite of products, not just a UCaaS or Hosted Voice platform.
Beyond this, you should also assess the risk of the product vendor in question being acquired or disrupted as the market changes and consolidates. You want the vendor they're using to be financially stable, for the product to have a large installed base, substantial R-D investment in the product, a full portfolio solution.
The right service mix for different types of channel partners
However, putting aside these largely technical observations, it is also vitally important to consider the mix of services and capabilities a data center can offer you, and exactly what your business requires the data center to pick up, both in the short and the long term.
In the case of a wholesale channel partner with in-depth experience of selling collaboration and voice solutions, (but does not own the infrastructure on which it will run), the channel partner will, itself, usually take on the majority of workstreams. Under this model the channel partner might shoulder responsibility for, for example, consulting, solution design and bundling, IT environment analysis, pre-sales, service delivery and support, migration, renewals etc, and would handle all tier 1 and 2 support itself. The hosting partner would be required to handle elements such as marketing, sales training, product management, partner onboarding, service assurance and tier three technical support.
However, in the case of a reseller partner, which has neither infrastructure nor deep expertise in the UC and voice arena, the mix of workstreams will look quite different. In this instance the reseller partner would restrict itself largely to lead generation, and would require a hosting partner that can shoulder the majority of the workstreams, taking on, in addition, solution design, environment analysis, service delivery, as well as everything right down to tier two technical support and renewals.
It's important to consider future expansion/contraction of workstreams and services
While it may seem obvious to state that channel partners should base their partner choice on the basis of the workstreams that partner can handle, many channel partners don't consider the longer-term requirements of their business. Channel partners don't stand still. A channel partner may wish to start expanding its service offering, taking (and charging for) an increasing number of workstreams as part of their service, or even cutting back to offer less.
In such cases there is a clear benefit to partnering with a hosting and data center company that has a broad enough range of capabilities to take over responsibility for individual workstreams, or give them up, as the reseller chooses to expand or contract its service offering.
What's more, over time this channel partner's customers will, at some point, inevitably start looking for additional opportunities that represent a good 'sideways sell' opportunity, expanding into additional services such as DRaaS, security provisioning, connectivity, etc. There are many advantages to partnering with a 'one stop shop', a data center partner with broad technical and service capabilities, that can handle everything from development through to implementation and hosting. For one, there are the economies of scale that can be had by sourcing numerous solutions from the same vendor. Secondly, there is the fact that such an organisation can offer a more 'joined up' solution, without multiple vendors clouding the picture, while offering multiple opportunities to cross-sell.
In short, the broader the range of capabilities a data center partner can offer, the better their standing, and the more 'joined up' their offering, the more future-proofed a channel partner's own account will be, and the greater the opportunities will be to flex and grow accounts, and possibly to become the customer's sole IT partner.