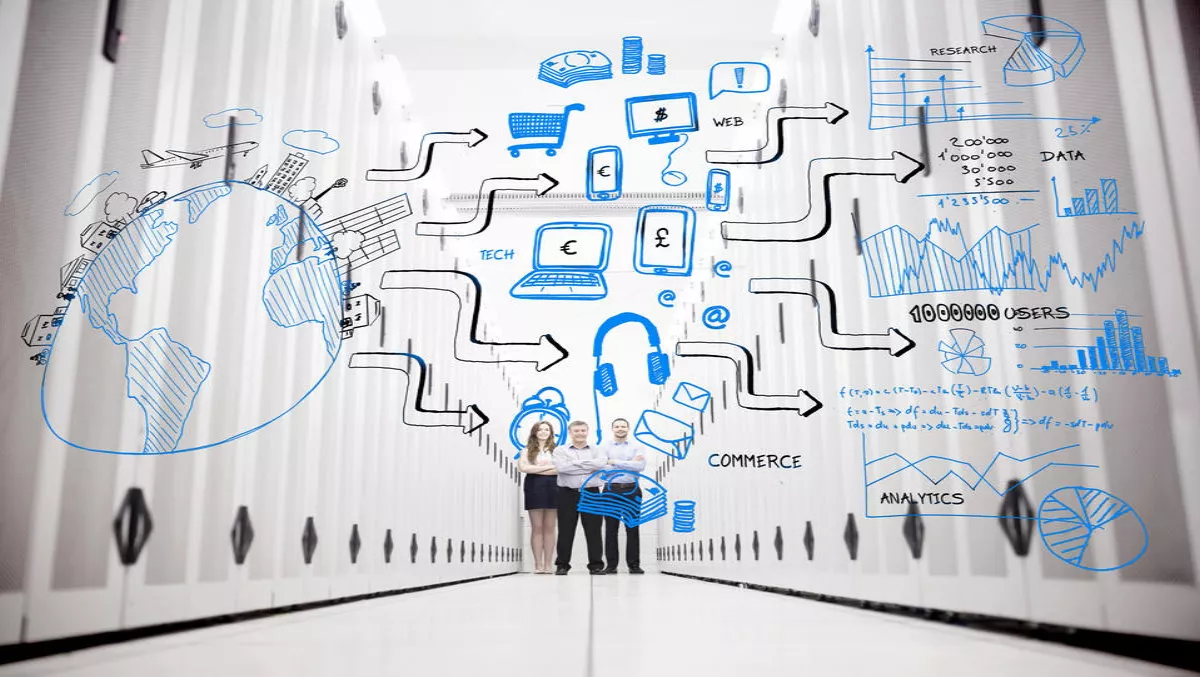 Insights from colocation buyers delivered in new 451 Research report
Thu, 28th Sep 2017
FYI, this story is more than a year old
By Julia Gabel, News Editor
Findings gathered from this research are designed to serve as guidance to colocation providers as they make future business decisions.
As the demand for colocation data centers continues to grow, the role of a colocation provider has never been more important, but the threats and challenges they face continue to intensify.
To understand the future dynamics of the colocation market Schneider Electric partnered with 451 Research to survey 450 end user decision makers of colocation services in the United States, Australia, Europe and China across multiple geographies.
Insights gathered from this survey are designed to serve as guidance to colocation providers as they make future business decisions.
Providers today are dealing with an ever-changing set of buyers, evolving customer demands and a growing list of emerging technology such as the Internet of Things (IoT), next-generation edge computing and cloud computing.
Each of these categories pose both an opportunity and a threat to the colocation segment, and the survey results speak to how each is viewed by colocation end users in terms of adoption and importance.
With 62% of those surveyed saying they have moved IT applications out from colocation data centers and into public cloud within the last two years, colocation providers must look to find ways to entice new and existing customers to consider colocation as a viable option for their businesses.
"Whether they deliver the services themselves or via partners, successful colo providers are increasingly broadening their service offerings," says Rhonda Ascierto, Research Director, 451 Research.
"Our research identified several value-added services that align with colo customers' changing needs.
It became clear throughout the research that there are many ways to gain and maintain competitive advantage amongst other hosting options.
With 82% of respondents saying it was either very or somewhat important that cloud services are hosted in the same data center as their colocated IT infrastructure, colocation providers can turn what may seem like a threat to the segment into an opportunity.
Many additional statistics within the report offer opportunities for providers to set themselves apart from their competitors:
65% of customers surveyed said they would be more willing to use a provider that had data center infrastructure management (DCIM) Other technologies such as lithium ion batteries, on-demand prefabricated modular (PFM) capacity, and direct cooling also resonated strongly with customers.
82% of respondents said they were interested in using more remote-hands services from their colocation provider to track or monitor the work being done via an online portal. For providers, this presents an opportunity to either expand or introduce new services and open up revenue opportunities for their business.
The conclusions of this analysis allow colocation providers to understand their target customer's capacity and service requirements and make informed, prioritized choices around the latest technologies to provide visibility, transparency, redundancy, flexibility and cost reduction.
The most successful colocation operators will ensure all of these customer questions and requirements are addressed to ensure they are in a position to take advantage of the 64% of customers who said colocation will play a role in their data center strategy during the next two to three years.
Article by Tobi Gerstberger, Schneider Electric Data Center Blog