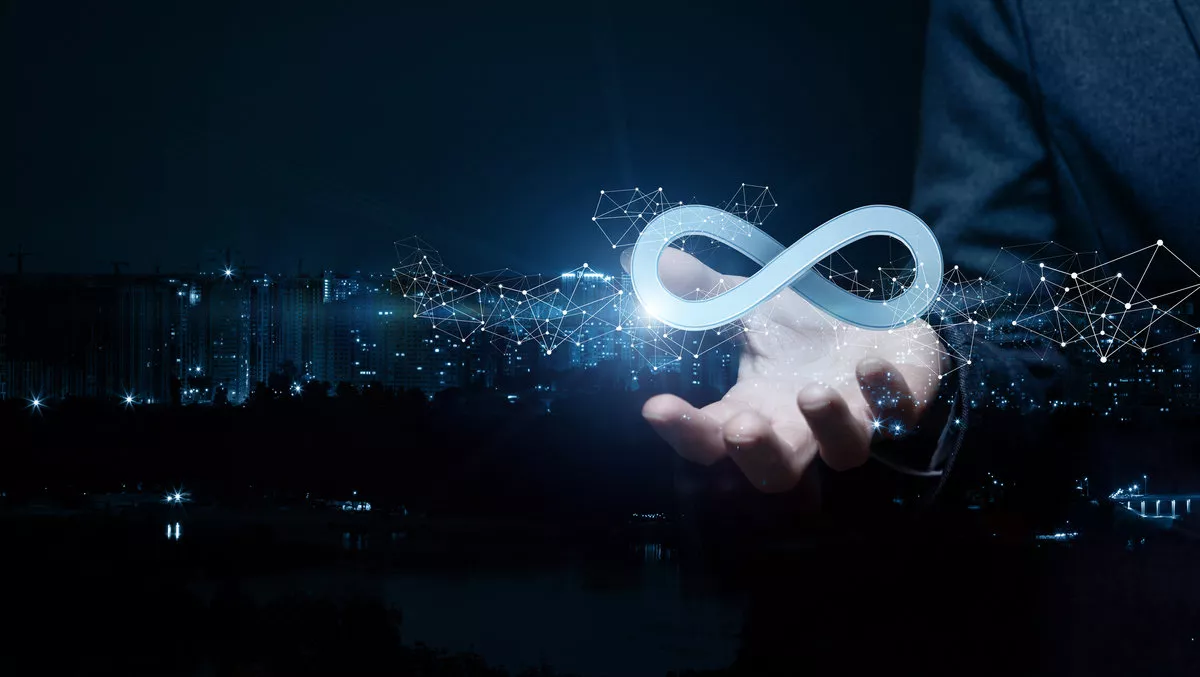 Infrastructure as important as ever with edge computing and hybrid cloud
FYI, this story is more than a year old
With the proliferation of cloud computing, organisations and IT partners could be forgiven for thinking their own physical infrastructure doesn't matter anymore.
Gartner even predicts the global public cloud market will soar to US$214.3 billion this year, up from $182.4 billion in 2018 – an increase of 17.5 per cent. This signifies the growing preference to shift data center spend from CAPEX to OPEX and outsource it from internal resources.
But that doesn't mean partners and customers can dismiss the physical infrastructure they have and presume it to now be a commoditised market. In fact, another growing data center-related trend – edge computing – is helping to bring physical infrastructure back into greater focus.
Living on the edge
While public cloud continues to grow, it is not becoming a panacea solution, but rather a key part of a new hybrid cloud ecosystem.
Another key part of this system is edge computing, and its relevance and importance is increasing as major technologies and trends such as the Internet of Things (IoT) and artificial intelligence (AI) heat up. This new level of innovation requires virtually instant processing of data where it is created, right at the edge on the devices we carry around and sensors.
Handling this speed and minimising latency can't be achieved through public cloud resources, or certainly not alone – the need for speed and low latency means once the data center providing public cloud services is far enough away, the experience won't be what it needs to be. Large on-premises data centers won't solve the issue either – the IoT applications and devices we use might be everywhere, but large, expensive, spacious data centers can't be everywhere too.
The answer is infrastructure, just not in a way we've done it before. Procuring and deploying infrastructure – such as a traditional data center – can take months or even years to complete. That won't suit the high-demand nature of IoT and the need for applications and services to be launched quickly and efficiently.
The typical three-to-four-month period needs to come down to a matter of days, and the only infrastructure that can be deployed that quickly is a smart, condensed micro data center, equipped with all the essentials such as power and UPS as standard.
These devices are plug-and-play – they don't require the complexity or highly-skilled architecture and design of traditional data centers. They take up about as much space as a medium-sized fridge and, fittingly, also with automated cooling built in.
The experts seem to agree that this type of infrastructure is set to become more popular too. Research firm Research and Markets predicted the modular data center market is expected to hit almost US$35 billion by 2023, a compound annual growth rate (CAGR) of 24.36 per cent since 2017.
Modular infrastructure or micro data centers have a necessary place in the new data center ecosystem needed to run the applications and digital services of the future.
What it means for partners
As IT has become increasingly commoditised, IT partners have taken on far more of an advisory role with customers.
Part of that role should be how to structure their distributed data center networks and that's where the edge and micro data centers come in.
While the cloud has become a vital part of many partners' offerings, they need to be able to demonstrate the value of an integrated, hybrid cloud environment that might incorporate cloud – both public and private – traditional IT infrastructure, and the edge.
Ultimately, getting the edge and hybrid cloud right will be a vital pillar to improving customers' experiences and enabling IT to amass new value that simply couldn't be found until now. This will happen through the power of IoT and other new technologies and trends that define our digital roadmap.