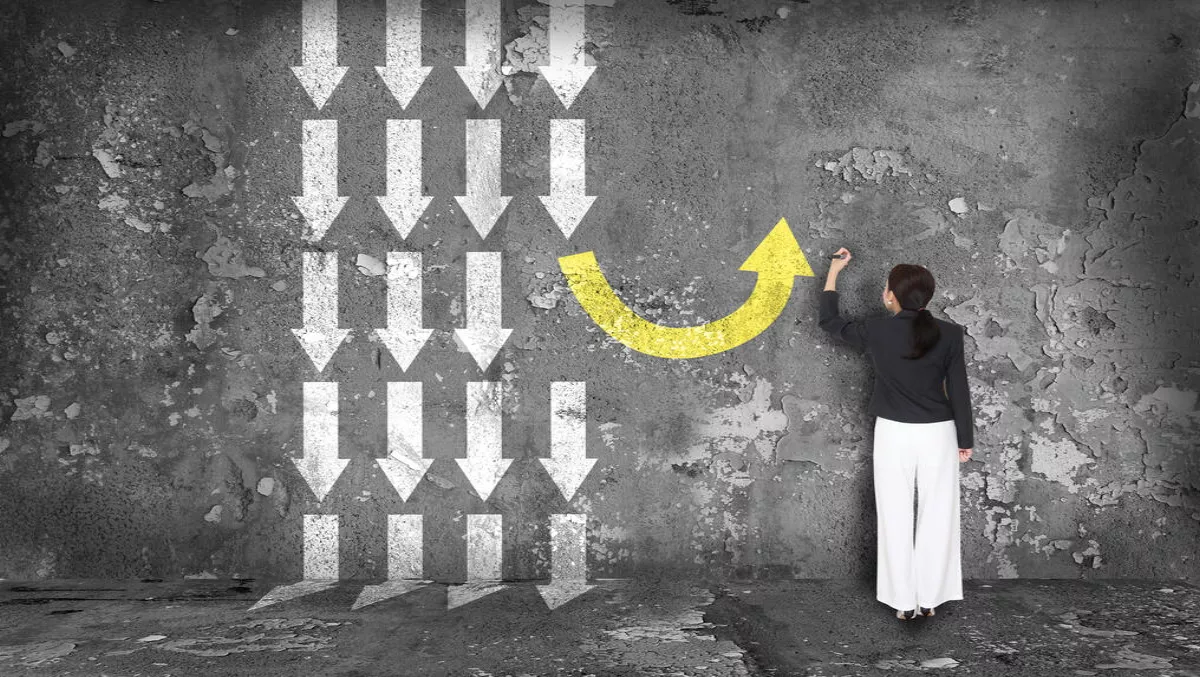 Infinera helping wholesale telcos to rethink their business model
FYI, this story is more than a year old
Being a telco servicing the enterprise anddatacenter marketplace isn't easy these days. It's not just about lighting up fibre optic connections between two locations anymore.
Enterprise and wholesale clients are becoming incredibly demanding. They want super fast, super reliable and very scalable connectivity all at bargain basement prices. In comparison to a decade ago the price per gigabyte transported has dropped drastically, luckily there has been an incredible increase in the data needed to compensate.
These clients increasingly want to pay for services on a usage model, not on a fixed monthly cost model.
Organisations like Telstra Global's PacNet are right at the heart of this game. They provide incredibly fast undersea connectivity for large enterprises, huge datacenters and wholesale telco clients.
With all of these headwinds, how are telcos in this wholesale connectivity space responding?
The answer is automation.
In the past, it's been very inefficient for a telco to run up new fibre WAN (wide area network) connections. Essentially a manual process involving engineers. Also, both the client and the telco have been used to this taking week or even months to deploy new services.
"Provisioning of optical networks has been quite inefficient in the past, leading to slow response times, and a lack of coordination between IP and optical teams has resulted in over-provisioning of capacity, stranded bandwidth and underutilised equipment" says Jay Gill, Principal Manager, Cloud - SDN at Infinera
In the meantime, the separate teams that run internal LAN (local area networks) and data centers have been slowly adopting new technologies like SDN (software defined networks) and NFV (network function virtualization) that can massively automate setup and management of their internal networks.
Infinera is a leading manufacturer of optical transport networks. By that, we mean the clever equipment that sits at each end of a fibre optic cable. This cable might cross a large campus, a city or even an ocean.
They've been progressively bringing these automation technologies from the LAN to the WAN. Over the last three years, they've been the clear leader in this space with their Instant Bandwidth and Open Transport Switch products.
Today Infinera takes it a significant step forward; it's announcing a platform called Xceed Software Suite that takes WAN automation to a whole new level. It remains open standards-based and means that significantly more of the optical network is now software controlled and can be automated. Service orchestration systems could tell network controller systems to provision something with little or no human involvement.
This automation can help the telco reduce the cost of deployment and speed up the process significantly.
"It's all about helping the service provider to adjust their model. We are helping them to use time as a weapon to win business," says Gill
All of these intelligent software control tools can also controlled by a calender. Imagine two datacenters want to connect for a massive backup. The connection between them could be calendered to expand during certain off-peak times and reduce during the peak expensive times.
Infinera is providing the tools to realise some of these real world examples in the form of apps that it has developed. Up until now, service providers would've had to develop these apps or integrations themselves.
This level of software control of a telco's network shows unprecedented opportunities. The challenge for Infinera is helping it's telco clients to think outside of the box and turn this incredible technology into advanced new product offerings.